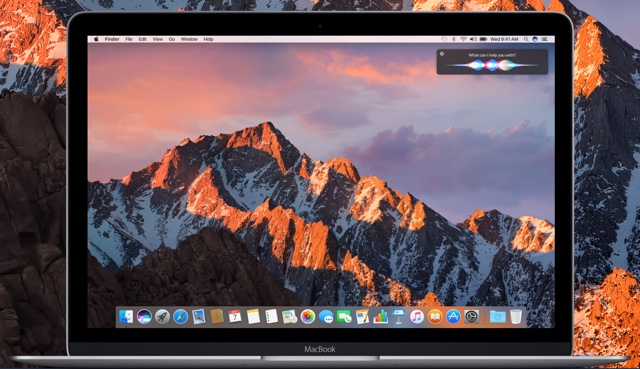 Good Bye OS X. Hello macOS. Apple has released the new macOS Sierra software update for Mac users and it is now available for download as a free update through the Mac App Store. The update brings a number of interesting features to the operating system, however perhaps the most notable change it brings is the name change from OS X to macOS. Apart from changing the name of Apple's desktop operating system macOS Sierra also brings a range of big and small features including Siri, Apple Pay, Universal Clipboard, Optimized Storage, improvements for Photos, Messages, iTunes and more.
macOS Sierra also adds iPad like picture-in-picture feature to the Mac, which lets you watch video in an overlay while doing other things. It also allows users to create tabs in different stock and third-party apps, making it easier for users to organize different windows of the same app at one place. Siri is the most notable feature of macOS Sierra, one that Apple has promoted most on its website. Now just like iOS users, macOS users will be able to talk to the virtual assistant by clicking on the Siri icon from the dock or from the menu bar.
You can ask normal questions that you can ask from Siri on iPhone as well as ask Siri to locate files, pin Siri results, save files on your desktop from Siri results and more. While using Siri on the Mac would be as awkward as it is on the iPhone, it is surely going to be a fun experience. Apple Watch users will be able to unlock their Mac without entering the password with the help of their Watch.
Users can update to macOS Sierra by opening the Mac App Store and download the update file. The update is not showing up in the 'Updates' section of the App Store right now, if that's the case, then you can also download the full file from here.