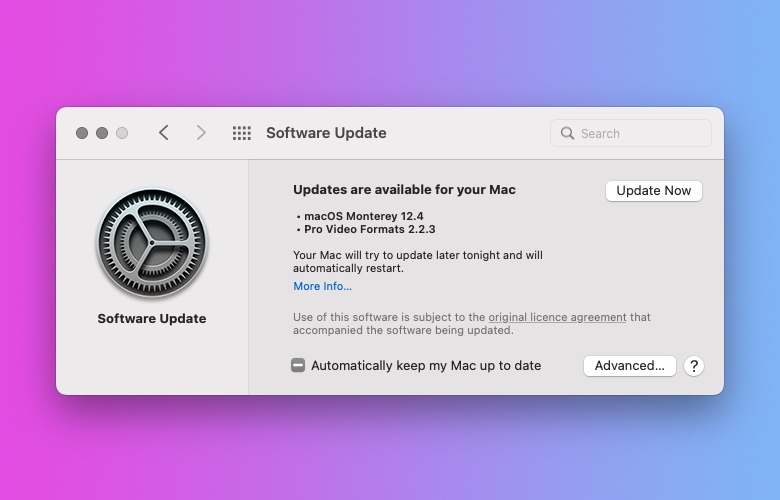 Right alongside the release of iOS 15.5 and iPadOS 15.5, Apple has released macOS Monterey 12.4, watchOS 8.6 and tvOS 15.5 and they are now available to download on their respective devices.
The new update brings support for new Podcasts app and includes new setting that will allow users to limit episode downloads and delete older episodes automatically.
In addition to that this update brings support for the Studio Display Firmware Update 15.5, which has been released as a separate update. This update refines camera tuning and includes improved noise reduction, contrast and framing.
You can now download macOS Monterey 12.4 on a compatible Mac by clicking on the Apple logo from the top menu bar and opening System Preferences.
From there click on Software Update and download the update.
watchOS 8.6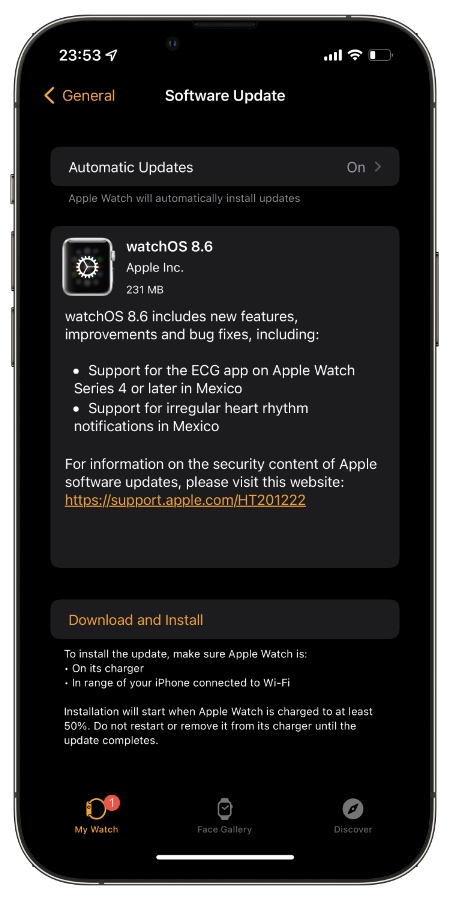 Apple has also released watchOS 8.6 update for all Apple Watch models that run watchOS 8.
The update finally brings the ECG feature and irregular rhythm notifications for Apple Watch users in the country of Mexico.
For users elsewhere this update brings improvements and bug fixes, and is recommended for all users.
If you have Apple Watch Series 3 or later, then you can download watchOS 8.6 on your device through the Watch app on iPhone.
tvOS 15.5
tvOS 15.5 is another update that has been released today. This update does not bring any noticeable changes to Apple TVs and includes bug fixes and improvements.
You can download this update by going to Settings -> System -> Software Update on your Apple TV.
HomePod Software 15.5
HomePod Software 15.5 has been released for HomePod speakers and can be downloaded on HomePods everywhere.
According to Apple this update brings general performance and stability improvements.