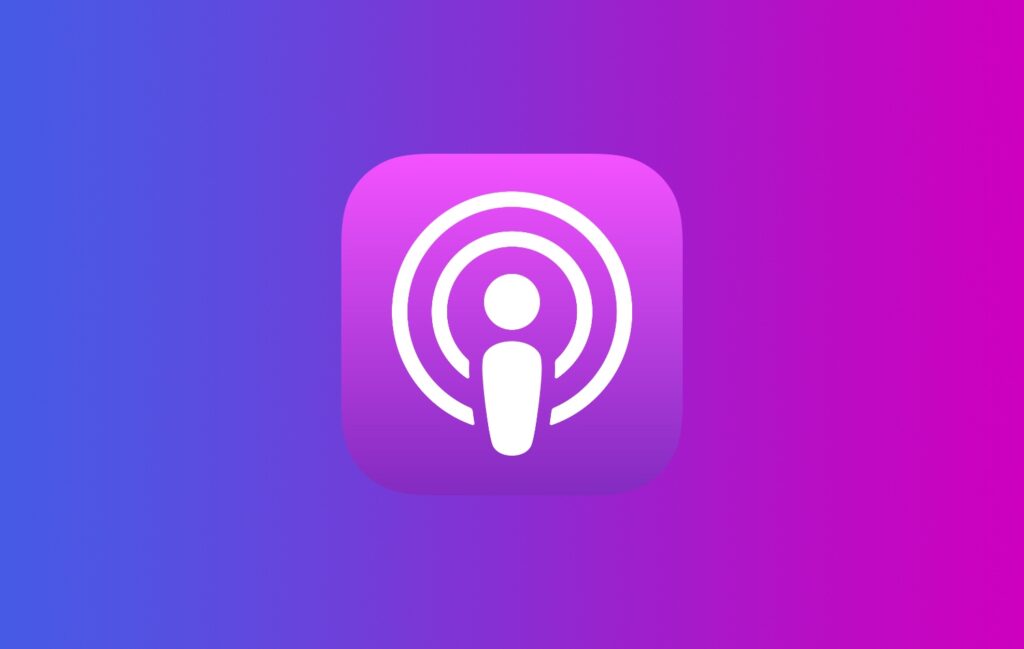 A new setting makes it possible for Podcasts app users to make their iPhone or iPad automatically remove podcast episodes and limit how many are kept on their device.
If you're running iOS 15.5 or later, then you have a new option in Podcasts section of the Settings app called Automatically Download.
This new option is super useful, as with it you can limit how many episodes of a podcast are downloaded and locally stored on your device.
This is helpful in stopping the Podcasts app from taking up excessive disk space on an iOS device by automatically downloading all available episodes of a podcast that you are subscribed to.
With this setting users can configure Podcasts app to either only download and store the latest episode of a subscribed show, 2, 3,5 or 10 latest episodes per show or episodes released in last 24 hours, 7 days, 14 days or 30 days.
It is good to see there are many options for automatic downloads to choose from, as you can select the option that suits your podcast listening needs the most.
Automatically Delete Podcast Episodes
Follow these steps to configure how many podcasts are downloaded and kept on your iPhone or iPad.
Step 1. Open Settings and go to Podcasts option.
Step 2. On the next page look for Automatic Downloads heading and tap on 'Automatically Download' found under it.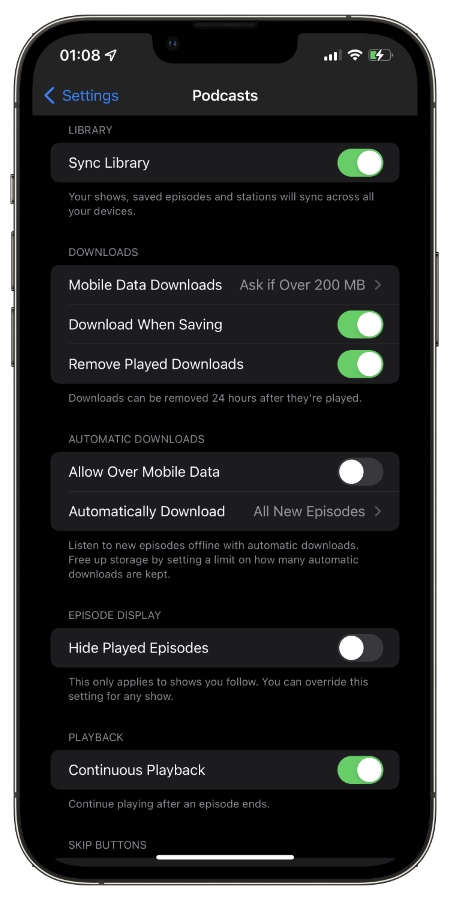 Step 3. On the next screen you can choose from the following options.
Off
Latest Episode per Show
2 Latest Episodes per Show
3 Latest Episodes per Show
5 Latest Episodes per Show
10 Latest Episodes per Show
Last 24 Hours
Last 7 Days
Last 14 Days
Last 30 Days
All New Episodes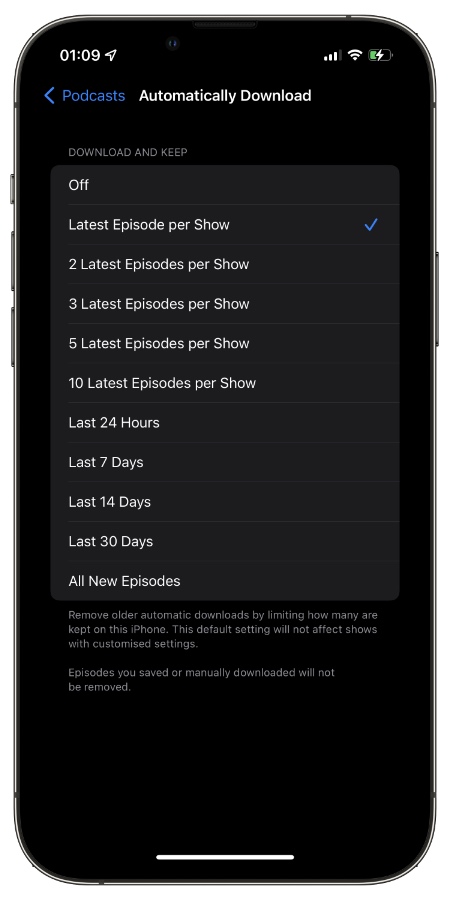 Step 4. Choose the option that suits you the best and exit.
The episodes that you manually download on your device are not affected by the settings above and will not be automatically removed.
You will need to remove them manually from the Podcasts app.
There you have it folks, this is how you can automatically remove automatically downloaded podcasts and limit how many podcast episodes are downloaded and kept on your device.