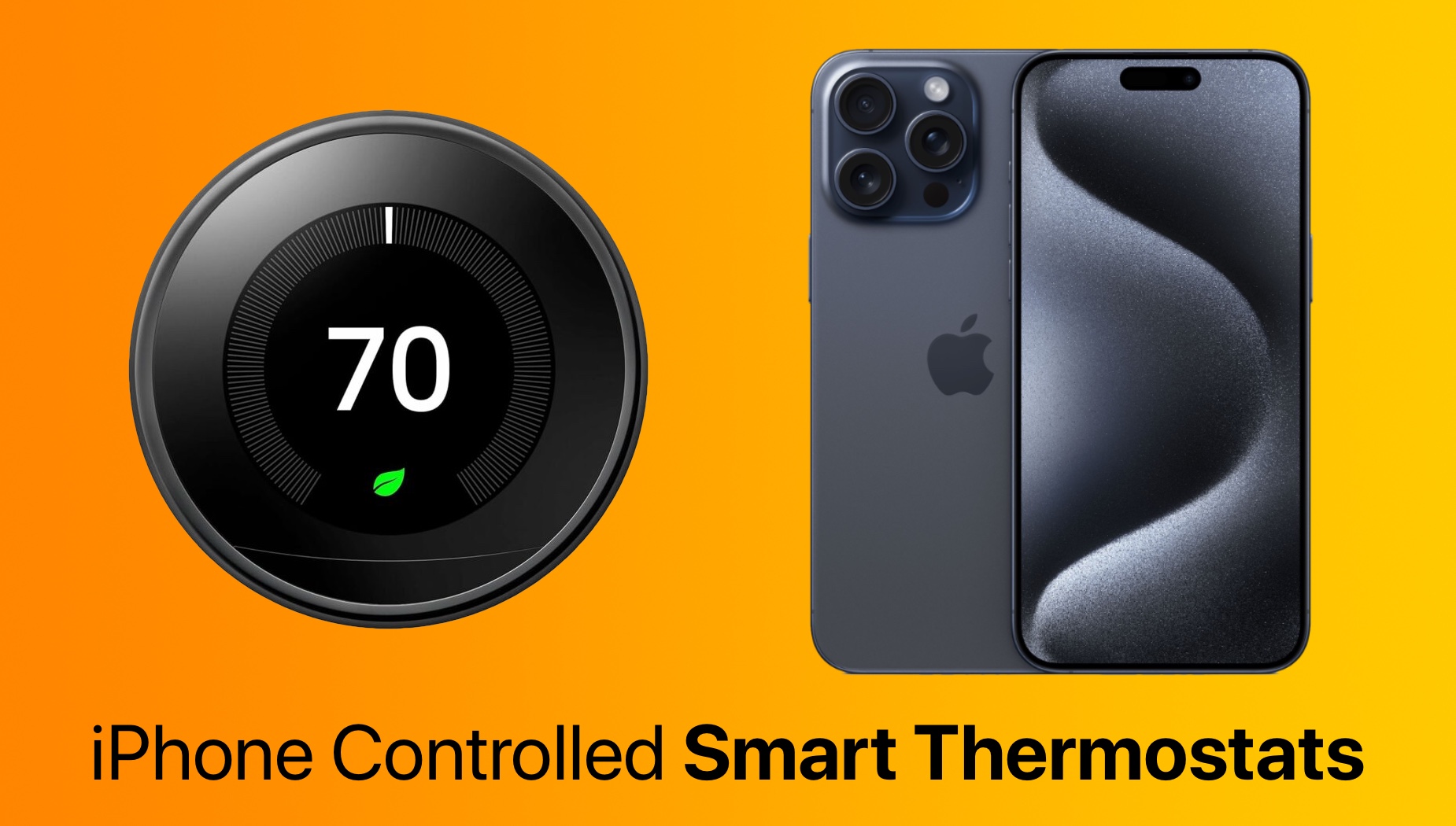 In today's fast-paced world, the intersection of technology and comfort has reached new heights, revolutionizing the way we manage our homes. The humble thermostat, once relegated to the corner of the room, has evolved into a smart, intuitive device that can be controlled with just a tap on your iPhone.
The marriage of home heating and cooling with smartphone technology has brought forth a wave of innovative, energy-efficient solutions that not only make your life more convenient but also contribute to a greener planet.
In this article, we'll take you on a journey through the best iPhone controlled smart thermostats that seamlessly sync with your iPhone, offering you a level of control and convenience that was once the stuff of science fiction.
Best Smart Thermostats for iPhone users
Here are the best smart thermostats for your smart home that you can control with your iPhone.
1. Google Nest Thermostat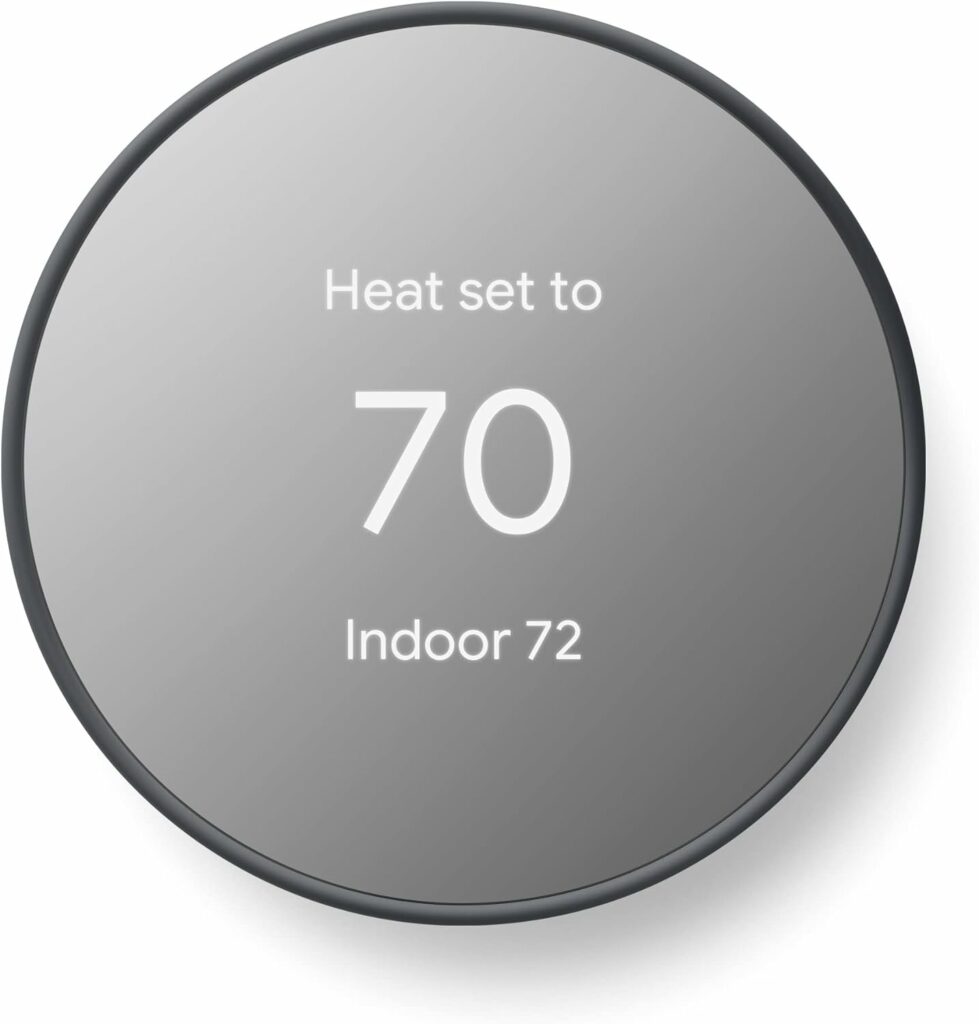 Google Nest Thermostat is equipped with Wi-Fi capabilities, supporting both 2.4 GHz and 5 GHz networks, as well as Bluetooth Low Energy. One standout feature? It doesn't need a C wire in most homes, making installation a breeze. However, some systems, like heating-only, cooling-only, zone-controlled, and heat pump setups, might require a C wire or a compatible power accessory.
The Nest Thermostat is super smart. It senses when you're not at home and automatically adjusts your temperature settings, so you're not wasting energy on an empty house. And it's not just smart; it's also programmable. You can create an energy-efficient schedule using the Google Home app on your iPhone.
And here's the cherry on top – this thermostat is like having a personal HVAC monitor. It keeps an eye on your heating and cooling systems and will shoot you an alert if something seems off. Not to mention, it sends helpful reminders to make system maintenance a piece of cake.
Buy Google Nest Thermostat for $89.99 here.
2. ecobee New Smart Thermostat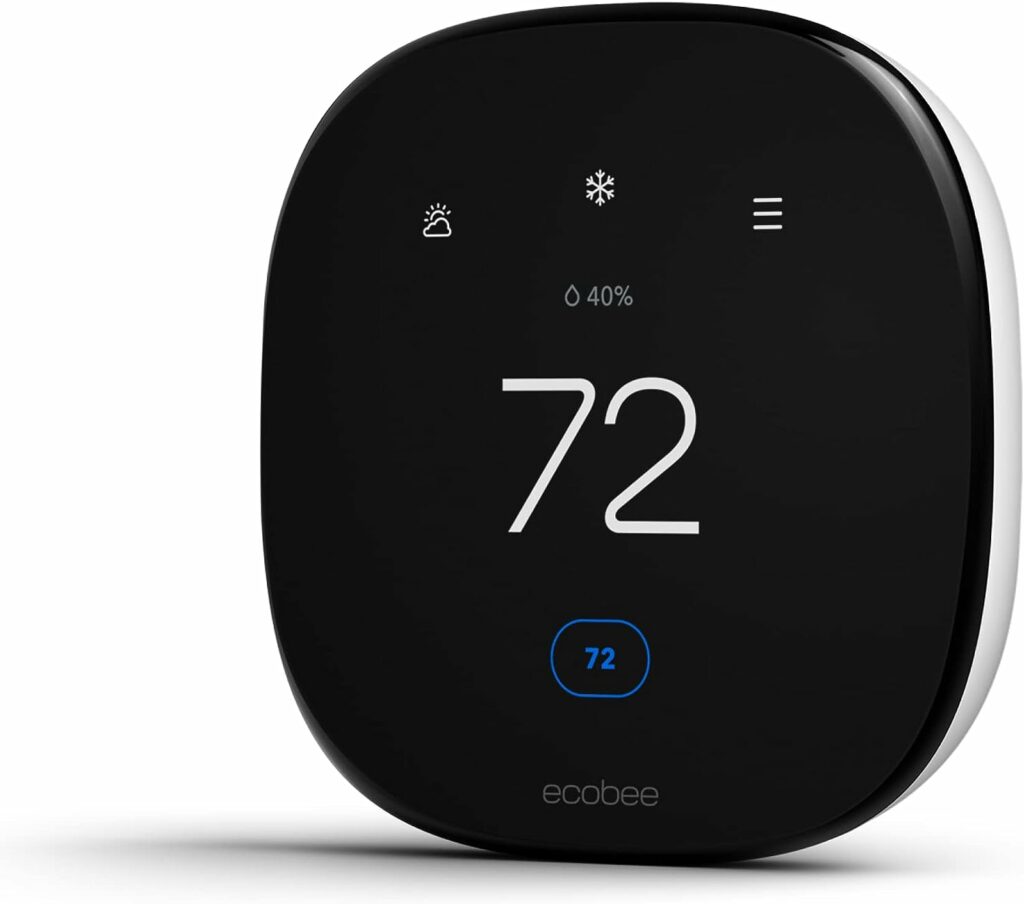 Imagine a thermostat that's not just smart but genius. This ENERGY STAR certified ecobee Smart Thermostat goes beyond the basics. It automatically adjusts your home's temperature when you're away, ensuring you never waste energy on an empty house. The Enhanced feature preheats or precools your space before you even step inside, making sure it's the perfect temperature as soon as you walk through the door.
Installation? A breeze. Most folks have it up and running in 45 minutes or less. Plus, it's compatible with your smart home platform and the ecobee app, giving you control from anywhere – whether it's your smartphone, tablet, or even your Apple Watch.
Enhance your setup with a SmartSensor. Measure the temperature in the rooms that matter most, like the nursery or bedroom. It's not just about control; it's about complete home monitoring and energy savings.
Buy ecobee New Smart Thermostat for $181.95 here.
3. AVATTO Thermostat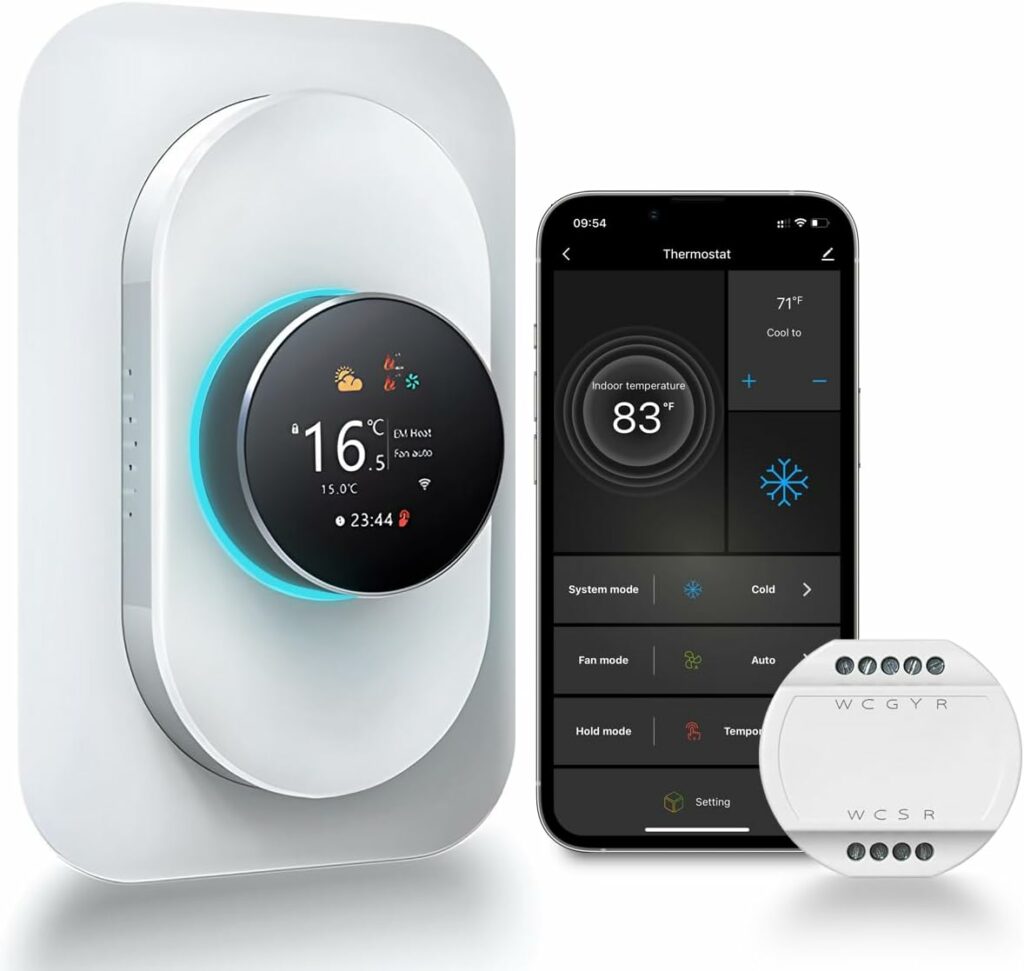 The AVATTO Smart Wi-Fi Thermostat is your key to effortless climate control for your HVAC system. This thermostat is compatible with a variety of systems, from your furnace and air conditioner to heat pumps, boilers, and more. It's a true all-in-one solution, complete with a C-wire converter, base, and backplate, meaning no need for extra purchases.
This thermostat operates on a 2.4GHz Wi-Fi network, ensuring a stable connection. It offers 5 working modes to optimize energy savings, including system off, emergency heating, cooling only, heating only, and system auto. In automatic mode, it effortlessly switches between cooling and heating without manual adjustments.
The thermostat's clear and informative screen displays weather conditions, indoor and outdoor temperatures, filter cleaning reminders, time, day of the week, system mode, fan mode, and Wi-Fi status. You can even program it to maintain 4 different temperature ranges throughout the day.
Buy AVATTO Thermostat for $99.99 here.
4. Google Nest Learning Thermostat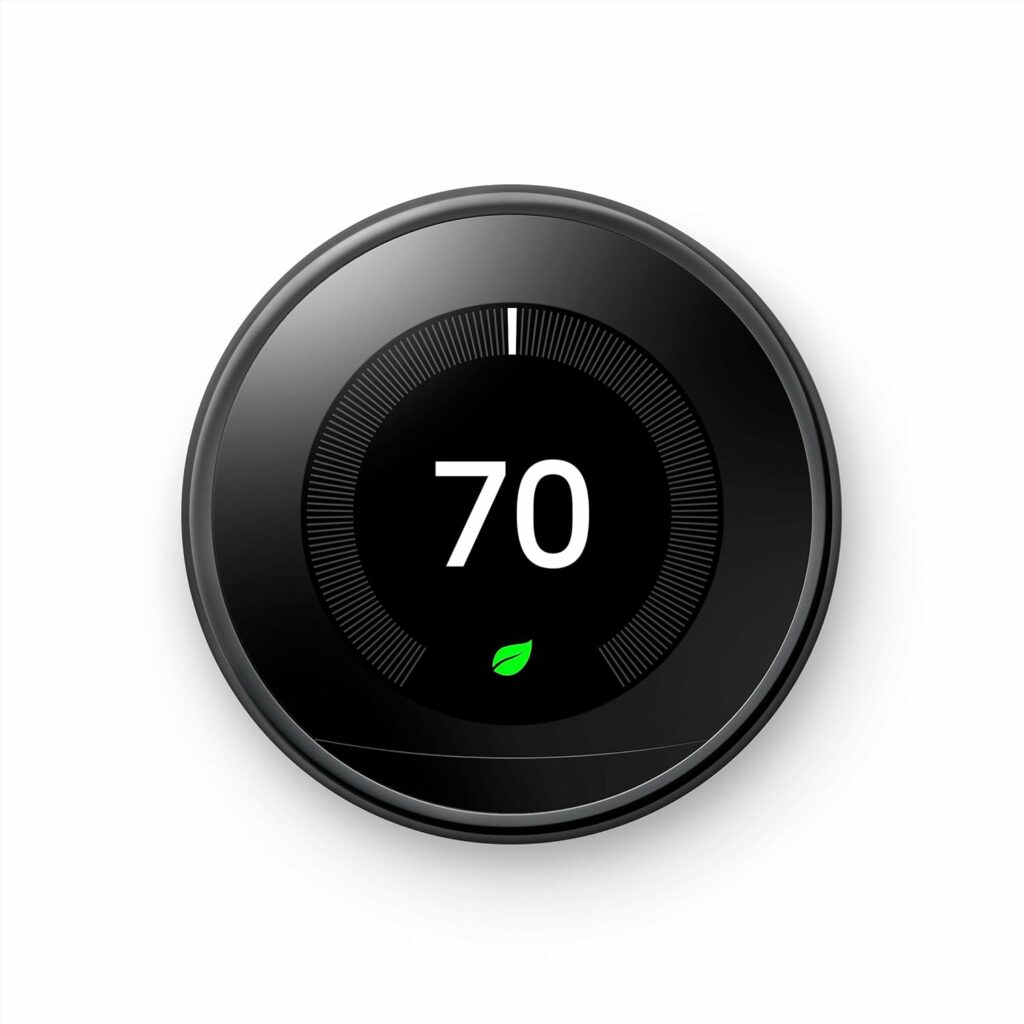 Google Nest Learning Thermostat is not your average one; it's smart and learns your schedule and temperature preferences to keep you comfy while cutting down on energy use. When you're away, it's got your back with the Home/Away Assist feature. It automatically adjusts to an Eco Temperature, so you're not wasting energy on an empty house.
Keep tabs on your energy usage with Energy History. Just grab your phone and see how much energy you've used and why. Need a quick check? The Quick View display's got you covered. And when you make energy-efficient choices, the Nest Leaf pops up to celebrate.
And the best part? It's not just smart; it's stylish. With sleek metal finishes and a vibrant, high-resolution display, it'll blend seamlessly with your home decor. Farsight even displays the temperature, weather, or time as you walk into the room. How cool is that?
Buy Google Nest Learning Thermostat for $194.99 (down from $249) here.
5. Hombasing Smart Thermostat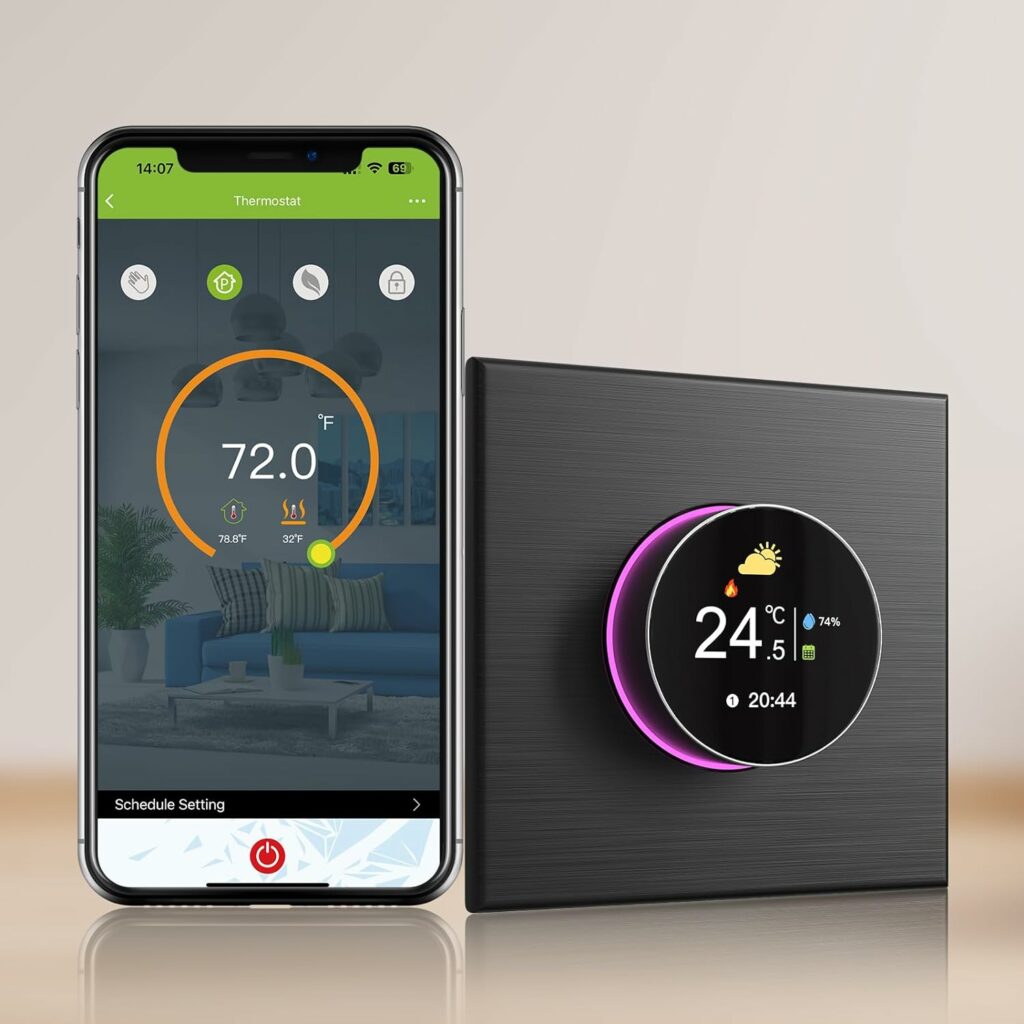 Imagine having the power to create the perfect indoor temperature, effortlessly and efficiently. With the Hombasing smart thermostat, you can do just that. Equipped with advanced NTC temperature sensors, this best smart thermostat provides precise temperature control with an accuracy of plus or minus 1°C (2°F).
Flexibility is a hallmark of this smart thermostat with an app. You can choose between manual control or programming it to fit your weekly schedule. It's like having a personal climate assistant that optimizes your comfort and energy savings simultaneously, giving you more time to relax.
The Hombasing Smart Thermostat offers eight different modes, with an easy-to-use rotary button for swift mode changes. This one-button operation is not only convenient but also more responsive and durable than traditional key buttons or touch screens.
Buy Hombasing Smart Thermostat for $89.99 here.
6. vine WiFi Smart Thermostat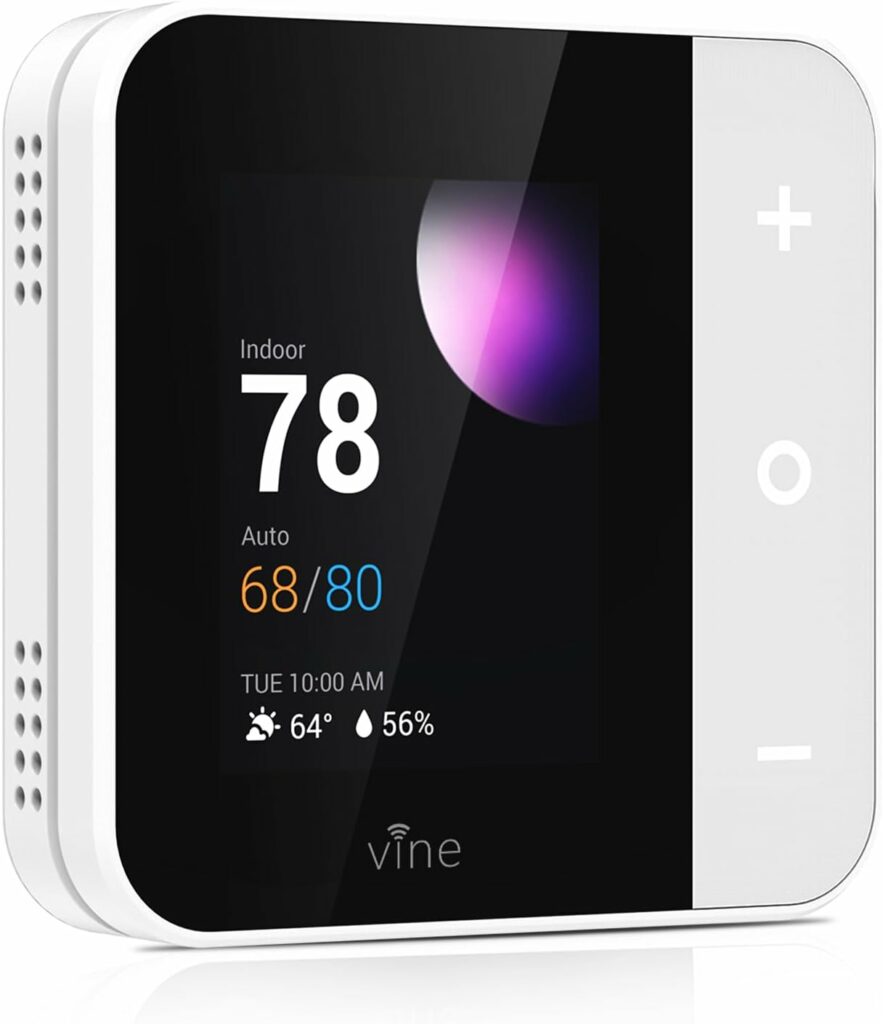 The Vine Thermostat is your ticket to a smarter, more efficient home climate. Imagine a thermostat that not only keeps your living space cozy but also does it with a touch of modern charm.
This one of the best thermostats for smart homes is a 7-day, 8-period wonder. You can program it to fit your schedule seamlessly. It's like having a personal climate concierge. Heading out for the weekend? No problem. Set it to save energy while you're away, and come back to a cozy home without burning a hole in your pocket.
So, whether you're a tech enthusiast, a busy bee, or just someone who likes a comfortable home – the Vine Thermostat is here to make your life a little cooler (or warmer, depending on your preference). Smart, stylish, and energy-efficient – it's everything you didn't know your home needed.
Buy vine WiFi Smart Thermostat for $69.99 here.
7. Degrii Smart Thermostat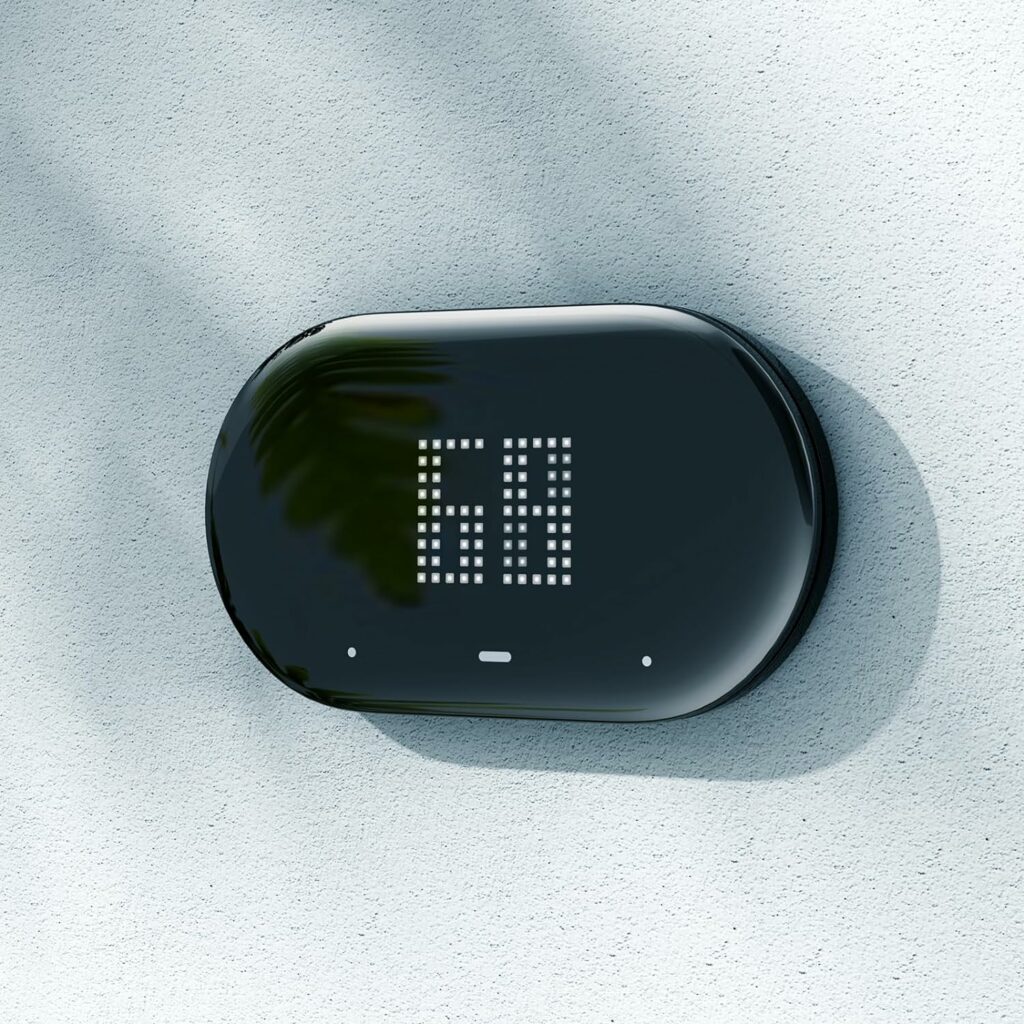 Ever wished your thermostat could read your mind? Well, it can't do that exactly, but the Degrii Smart Thermostat comes pretty close. By analyzing your schedule, it predicts your heating and cooling needs and offers tips to save you up to 27% on energy costs compared to the traditional 72°F hold. That's more money in your pocket without compromising your comfort.
Taking control of your indoor climate is a breeze. Whether you're a touch person, app aficionado, or a fan of voice commands, the Degrii Smart Thermostat has you covered. It syncs effortlessly with Amazon Alexa, turning your home into a space that listens to you.
Tired of battling hot and cold spots in your home? Enter the Degrii Remote Thermostats – up to 12 of them! Now you can create a personalized comfort system that caters to every nook and cranny of your abode.
Buy Degrii Smart Thermostat for $78.99 here.
8. Cielo Smart Thermostat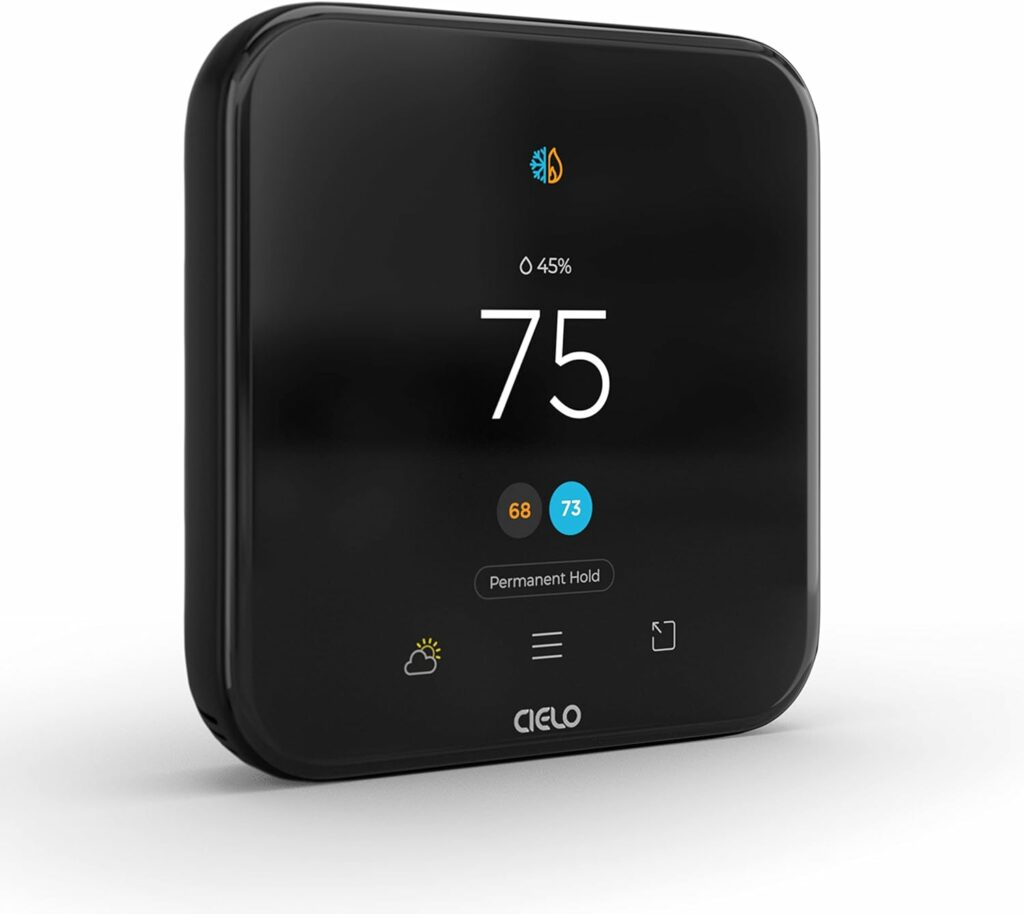 Tired of those jaw-dropping energy bills? Say hello to the Cielo Smart Thermostat – your secret weapon for saving big bucks on heating and cooling.
What makes Cielo so smart? Well, imagine a thermostat that only kicks into action when you actually need it. That's right! This sleek gadget comes armed with Next-Gen features that keep your home at the perfect temperature without burning a hole in your pocket.
Cielo's not just a one-trick pony. With Geofencing, it knows when you're coming or going, saving energy like a pro. Going on vacation? No problem! Cielo's got a Vacation mode that ensures your home stays comfy while you're away.
Buy Cielo Smart Thermostat for $149.99 here.
The Bottom Line
The best smart thermostats for 2024 not only offer the convenience of managing your home's climate from anywhere but also provide energy-saving features that can help reduce your carbon footprint. Whether you're an eco-conscious individual, a tech enthusiast, or simply someone looking to simplify and enhance your daily life, these Wi-Fi smart thermostats for iPhone users offer a range of options to suit your needs.
By adopting one of these innovative solutions, you'll not only enjoy a more comfortable living space but also contribute to a more sustainable future.
So, why wait? Embrace the power of smart thermostats and take control of your home's climate, all from the palm of your hand.
Disclosure: iOSHacker may receive a commission if you purchase products through our affiliate links. For more visit our privacy policy page.