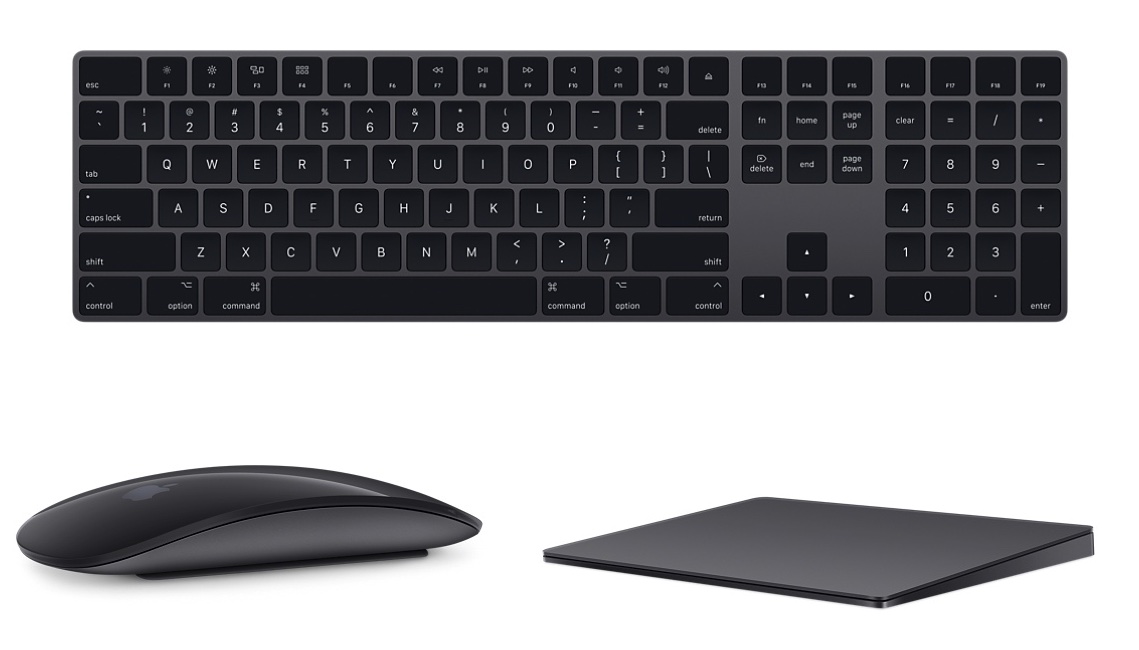 After keeping them exclusive to iMac Pro owners for a few months Apple has now started selling the Space Gray Magic Keyboard, Magic Mouse 2 and Magic Trackpad 2, all of which are now available for purchase through its online stores.
The Space Gray version of the Keyboard with numeric pad, which sells alongside the traditional silver version goes for $149, which is $20 more than the silver version. Similarly the Magic Mouse 2 in Space Gray is available for $99 whereas the normal silver version is available at a lower price of $79.
Apple's Magic Trackpad 2 can also be purchased for $149, again for $20 more than the silver version.
All three Mac accessories are available for purchase and ship in 1 business day. You can buy the accessories at the links below.
The brief period of exclusivity that was caused because they only shipped with the $4,999 iMac Pro made these Space Gray Mac accessories something of a collector's item with them selling for over a $1,000 on sites like Ebay. Now that the accessories are available for purchase to non-iMac Pro users, this should bring the aftermarket prices to normal.