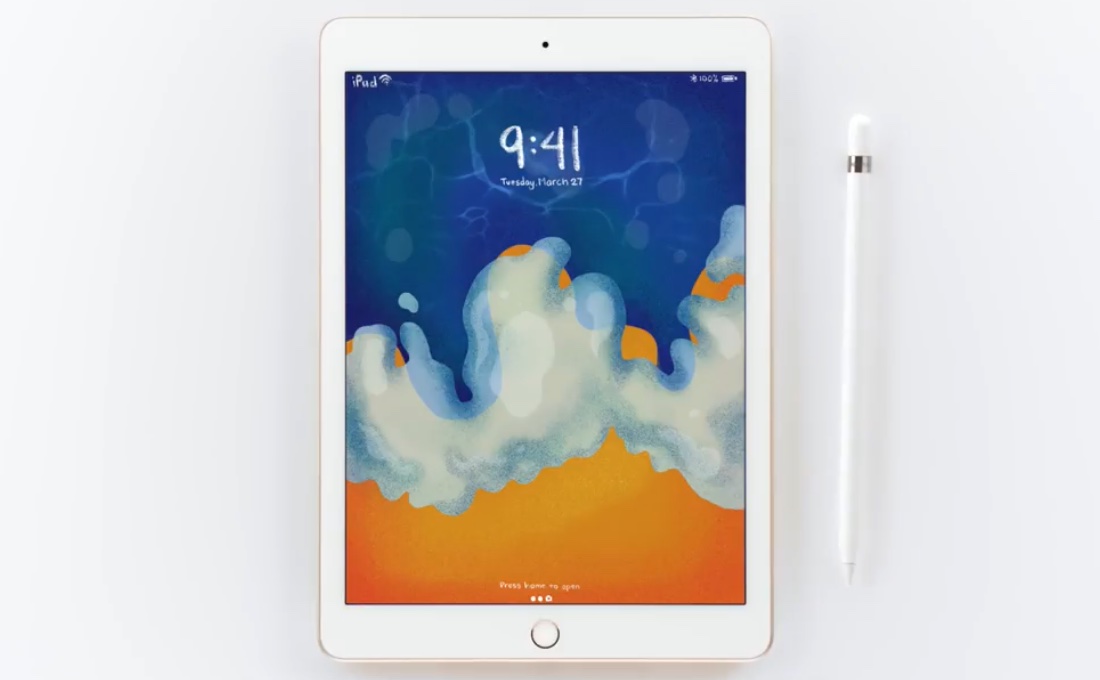 As expected Apple has announced the 9.7-inch iPad with Apple Pencil support. The new iPad that is targeted towards students features the same design as the budget 2017 iPad, however it is now powered by an upgraded A10 Fusion Chip.
Apart from the upgraded chip and support for Apple Pencil, the device remains largely the same. It still has a 9.7-inch Retina Display, 8-megapixel rear and HD front camera, 10 hour battery life, Touch ID, an LTE option, GPS, Compass and all the usual features found on an iPad.
While Pencil support has been added, the device still does not have Apple's Smart Connector found on the iPad Pros, which allows users to connect accessories like a Smart Keyboard.
In addition to announcing the new iPad for education, Apple also showcased education apps that are available in the App Store including some of the apps that the company makes itself including Clips, iWork etc. Apple notes there are over 200,000 apps available in the Store specifically made for education.
Apple has also upgraded free iCloud storage from 5GB to 200GB for students, a significant upgrade that will push iCloud user numbers even higher. For schools Apple is offering the 'Shared iPad' feature that will allow multiuser support for iPads, that will be managed by the school. They have also talked about Smart Annotations feature for teachers that will allow teachers to markup Pages report directly. The feature will also be available in Numbers and Keynote.
The new Schoolwork app will be available to schools that will allow teachers to create and send assignments to students and give them feedback right from the iPad. They will be able to see student's progress, give handouts, use Schoolwork to assign specific activity within a supported app and direct students directly to a specific point within the app.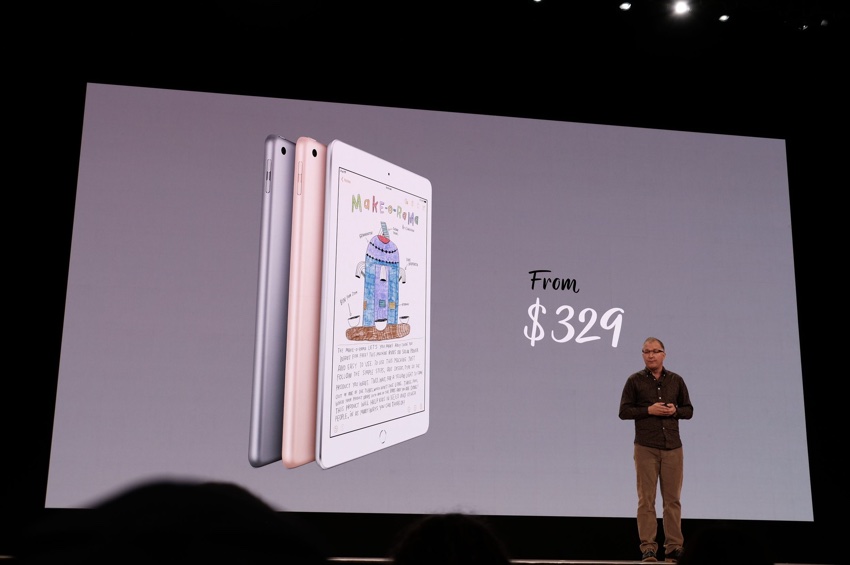 The new iPad 9.7-inch with A10 Fusion chip and Apple Pencil support starts at $329 for normal users and $299 for schools. The prices for the device remain the same, contrary to rumors that claimed Apple would make it more affordable for students.