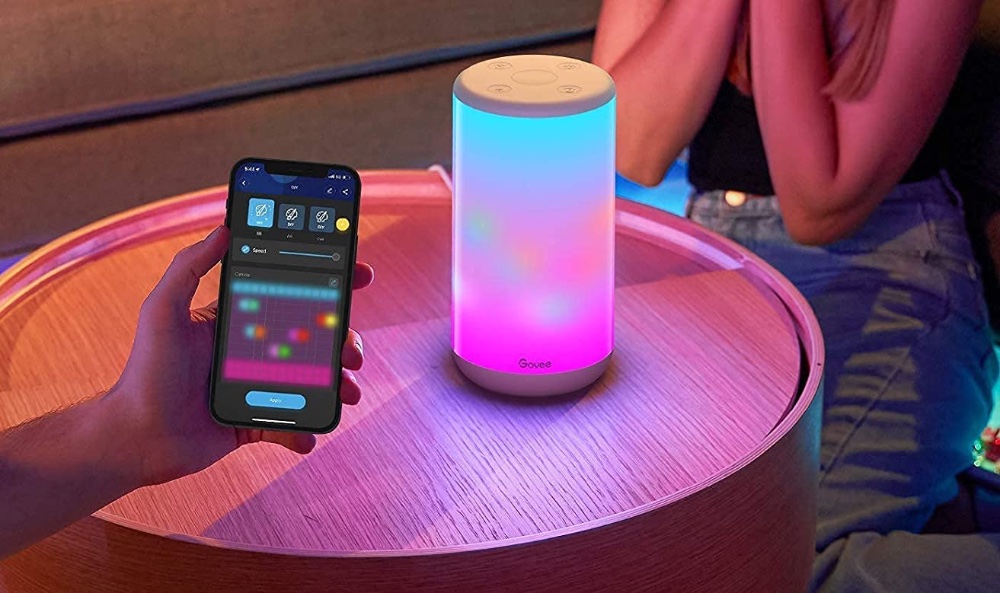 An iPhone controlled smart table lamp can give your desk setup the aesthetic and productivity boost that it needs. Smart table lamps are not limited to work desk setups only as you can also place them on your kitchen counter for increased lighting, bedside table, study table and more.
There are plenty of good iPhone controlled smart table lamp options out there, and in this article we have highlighted 6 options that we think are the best for anyone looking to buy in 2021.
Best iPhone Controlled Smart Table Lamps
Read on to find out about the best Smart table lamps that are compatible with HomeKit from brands like Hugoai, Govee, Meross, Gosund, Specilite and Philips.
1. HUGOAI iPhone Controlled Smart Lamp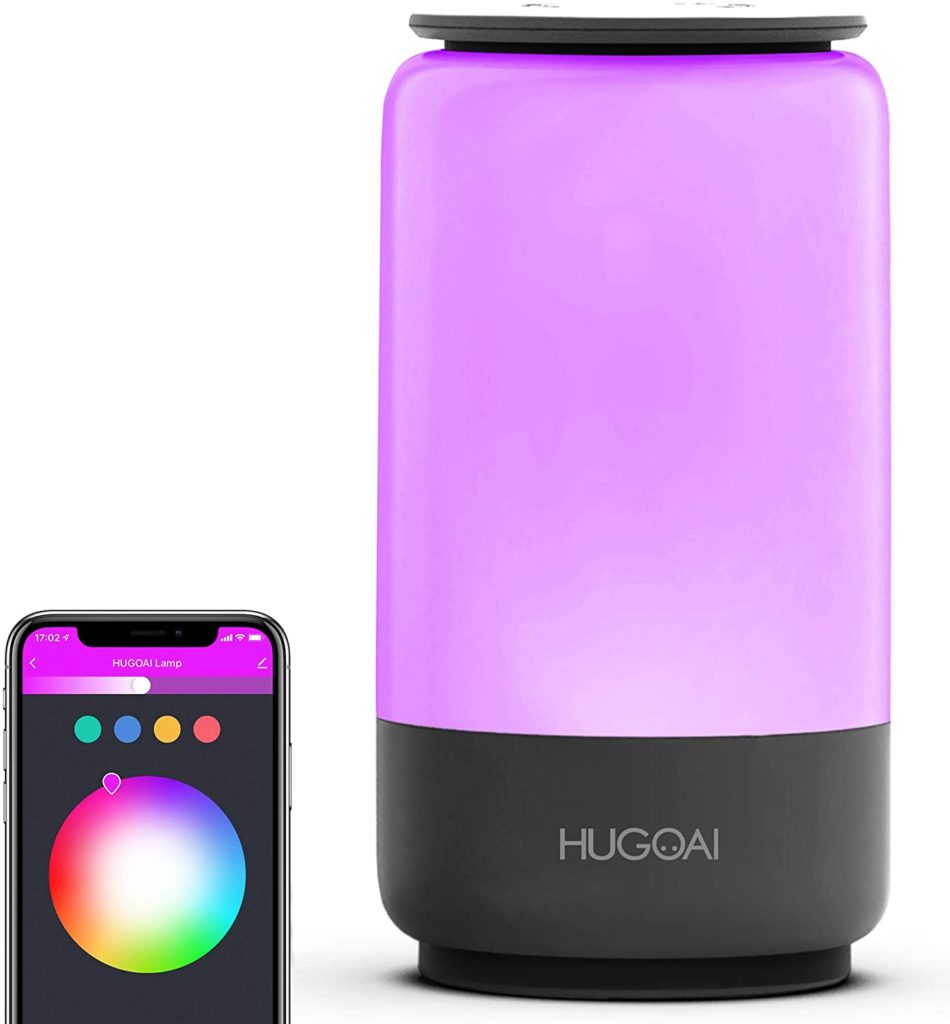 Want to make your life brighter and smarter? Get your hands on Hugoai HomeKit compatible smart lamps. It not only makes your home brighter but displays tunable lights with vibrant colors. Whether you want to study or go to sleep, adjust the color and brightness according to your needs.
In order to use the lamp, connect it with your Wi-Fi and control it with the help of the iOS and Android app on your phone. You can command it to turn on or off, and even select your favorite color out of 16 million colors. And if you want to give voice commands, connect it with Amazon Alexa and Google Home. You can select the color tone from 2000K to 4000K and set your favorite color shade. 
You can buy this iPhone controlled Smart lamp for $39.99 at the link below.
2. Govee Bed Side Smart Lamp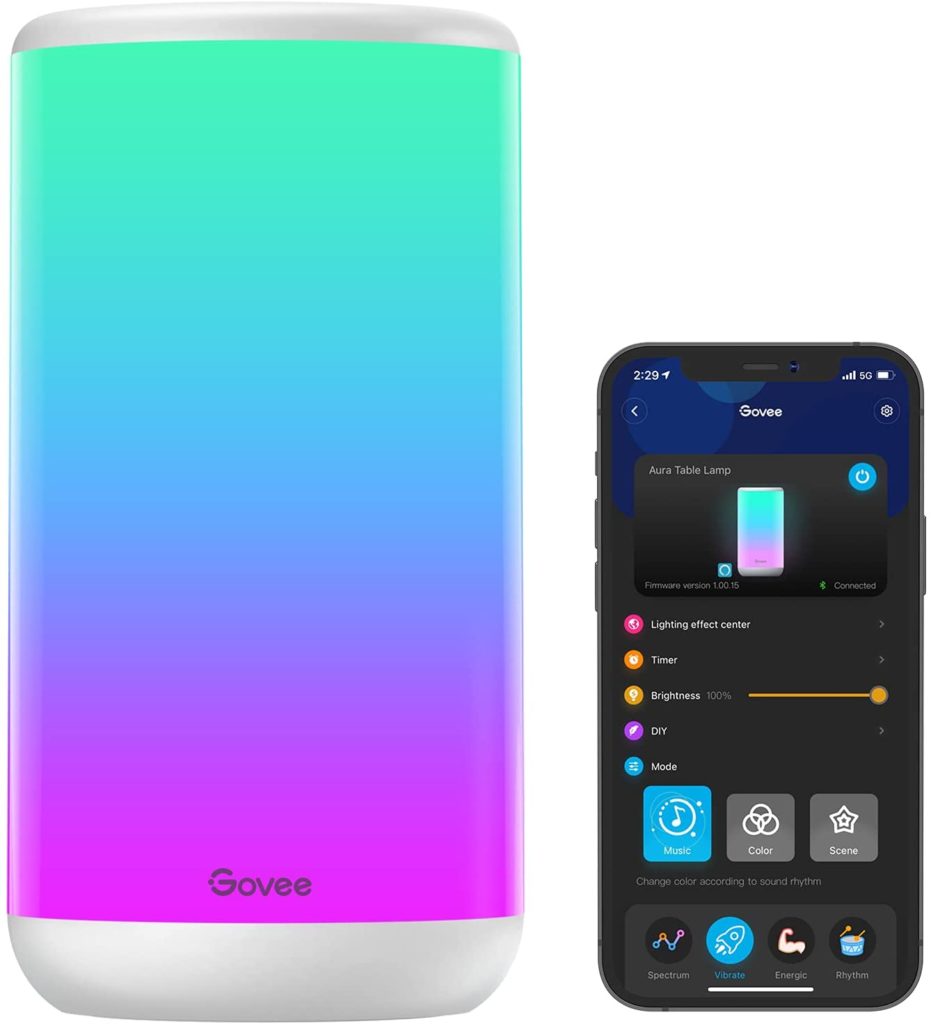 Govee lamp is one of the Best smart lamps for iPhone that can illuminate your entire home. Govee Home app helps you run the DIY mode and personalize the lighting effects (or save for later use). Another surprising feature of these color-changing smart lamps is Finger Sketch. With this feature, you can draw color patterns of your choice on the app and then apply them to your smart table lamp.
Moreover, the 20 scene modes help you create the perfect ambiance matching the event. This HomeKit compatible smart lamp works with both Google Assistant and Alexa for hands-free control. If you want to add your own music, the built-in mic can sync it. You can choose from four music modes and watch the lights dancing to the rhythm.
This iPhone controlled smart lamp can work with the schedules you set. Turn the lights on and off automatically and fall asleep or wake up peacefully. 
You can buy this accessory for $59.99 at the link below.
3. Meross Color Changing Smart Lamp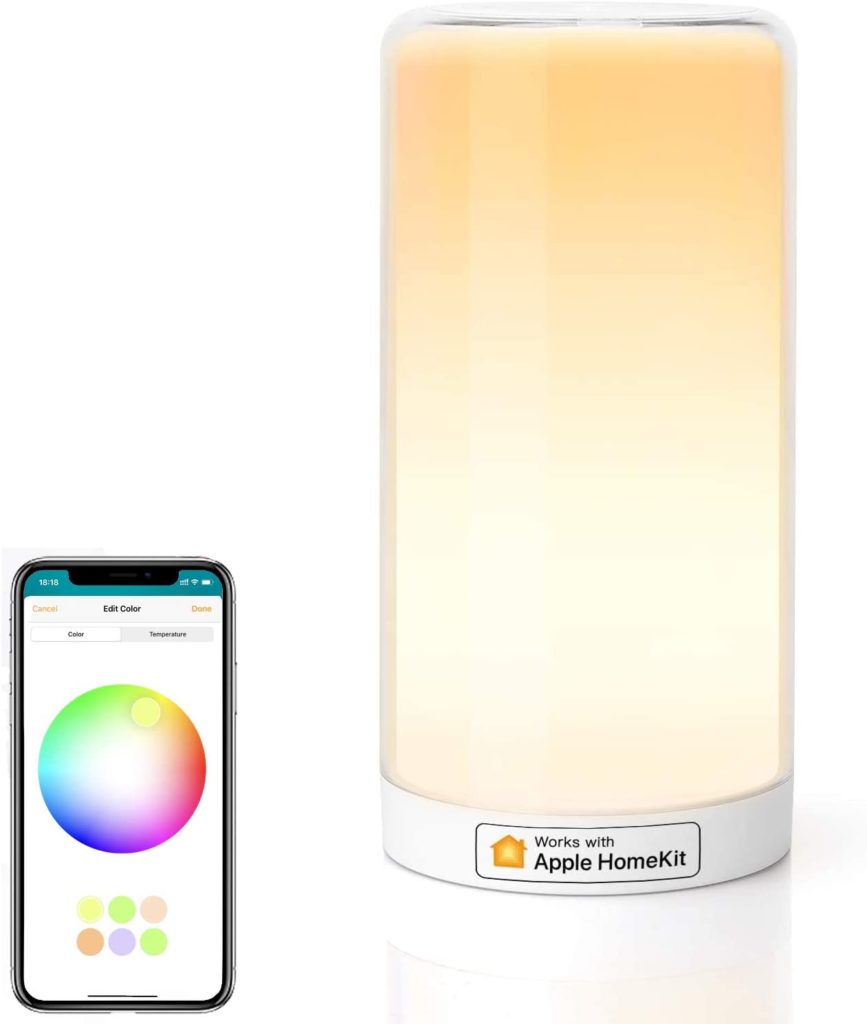 Meross's tunable, multi-colored smart lamp is one of the Best smart lamps for iPhone. Compatible with CarPlay, Apple Watch, Amazon Alexa, and Google Assistant, you can control the lamp from anywhere. Control your smart lamps through Meross or Home App or voice commands. This bedside smart lamp is touch-controlled letting you adjust the light shades and brightness with only a few taps.
Apart from its 16 million colors, you have the freedom to set the brightness from 3% to 100%. These lights range from cool, warm, night lights to bright colors, suitable for any occasion. Moreover, a scheduled timer of this color-changing smart lamp never leaves any not-in-use lights turned on.
Simply connect this HomeKit compatible smart lamp to the Apple device(s) and connect to Wi-Fi. Don't have these devices? Don't worry, you can still control the lamp through Meross App, regardless of the distance. 
You can buy this smart lamp from Meross for $39.99 at the link below.
4. Gosund HomeKit Compatible Smart Lamp
Gosund's smart lamp is another one of the best smart lamps for iPhone for a perfect smart home. Compatible with Google Assistant and Alexa, you can remotely control the lamps with your voice while lying on the couch or bed. Whether it is turning on/off the lights or adjusting the brightness, every job can be done with a simple voice command. Like other competitors in the list, with 16 million colors, it is not behind in offering color options.
Its 360-degree touch panel ensures replaces the traditional LED smart lamps with buttons. The touch sensor makes it super convenient to use this bedside smart lamp. You can touch anywhere on the top or side panel without looking for the control buttons. However, in order to adjust the brightness from 1% to 100%, you only need to slide the icon bar softly till you choose the right level of brightness.
Its exclusive design brings a unique visual experience creating a beautiful and relaxed ambiance in your entire home. And when you go to bed, the bedside smart lamp's warm white light helps you fall asleep quickly. Not only as a bedside lamp, you can also use it in the baby nursery room, living room, study, or even kitchen.
You can buy the Gosund Smart Table Lamp for $29.99.
5. Specilite: Best smart lamps for iPhone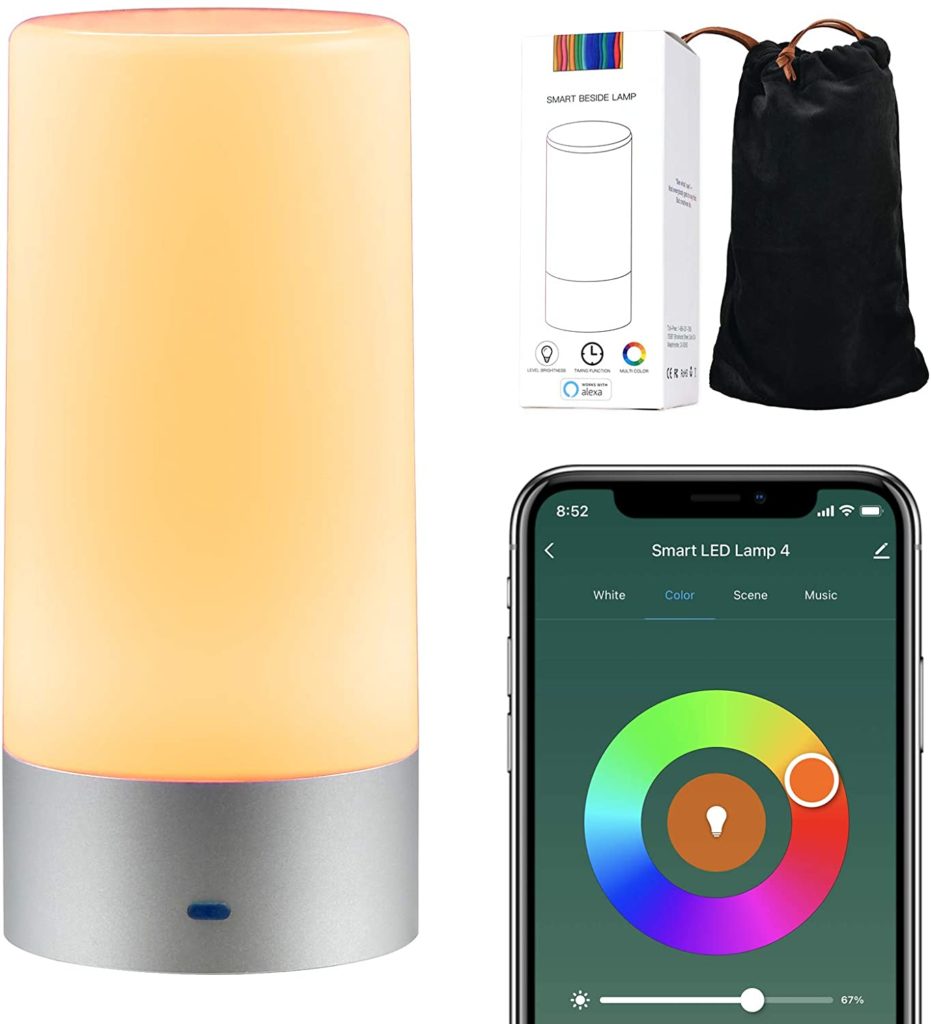 Specilite is one of the best smart lamps for iPhone to create a comfortable warm light on each setting. This cost-effective LED lamp saves you money as well as protects you from environmental impacts. These soft lights also protect your eyes while offering you a wide range of millions of colors.
This HomeKit compatible smart lamp is cordless and rechargeable. Also, its compatibility with Google Assistant and Alexa enables you to control it remotely. You can also use group-control mode and control lights at various spots in your home simultaneously.
You can use this multi-purpose LED smart lamp as a night lamp, table lamp, bedside lamp, or even convert your table into a working place. Moreover, this iPhone controlled smart lamp can be a perfect holiday or birthday gift to your loved ones. 
You can buy this accessory for $24.99 at the link below.
6. Philips Hue Go Color Changing Smart Lamps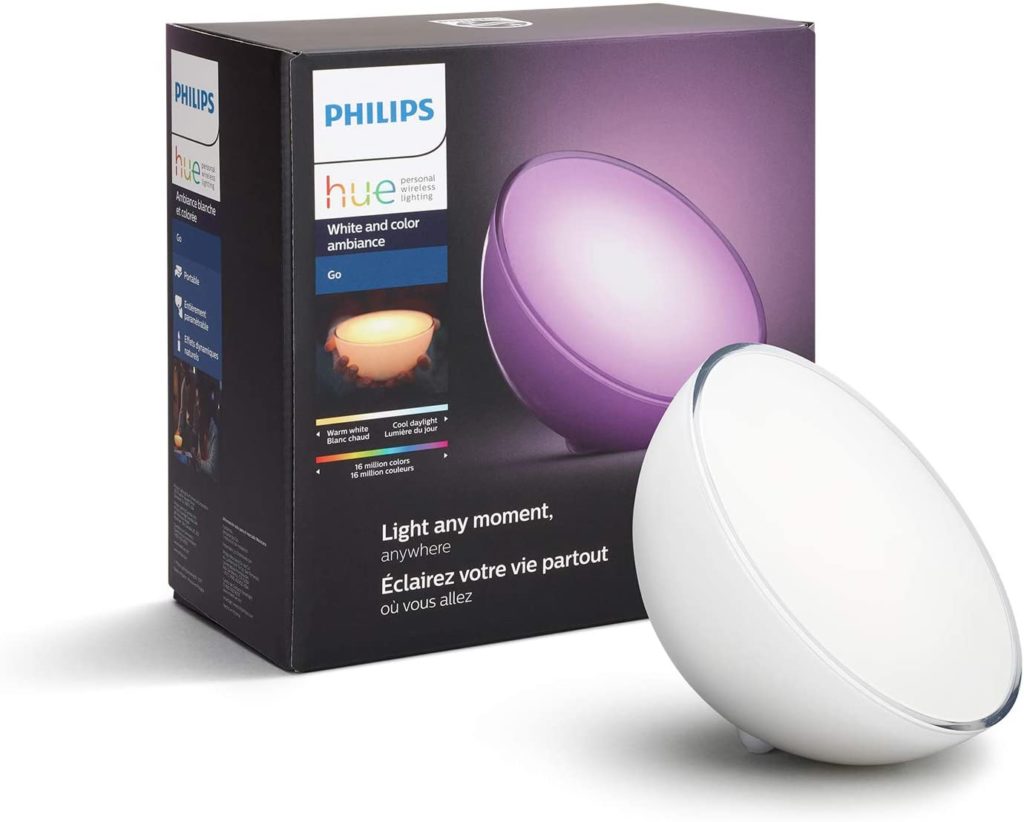 Philips 4th generation smart lamp's unique shape is exclusively designed to make your home look stylish and smart. The dimmable and portable light works with Alexa and Google Assistant so that you can control it from your voice anywhere. The hue bulb requires a hue hub and Alexa smart device and hub separately.
With 16 million light options, you have limitless possibilities to create the ambiance you want for your home. You can control the bulb with the physical button or Hue home automation system. And if you want to expand the lighting system, grab the accessories such as Hue Dimmer Switch, Hue Tap, or Motion Sensor (sold separately). 
You can buy the Philips Hue Go for $79.95 at the link below.
Can't wait to buy iPhone controlled smart table lamps? Share your thought in the comments below. 
For more iPhone controlled smart accessories, stay tuned to iOSHacker.com.
More accessories: