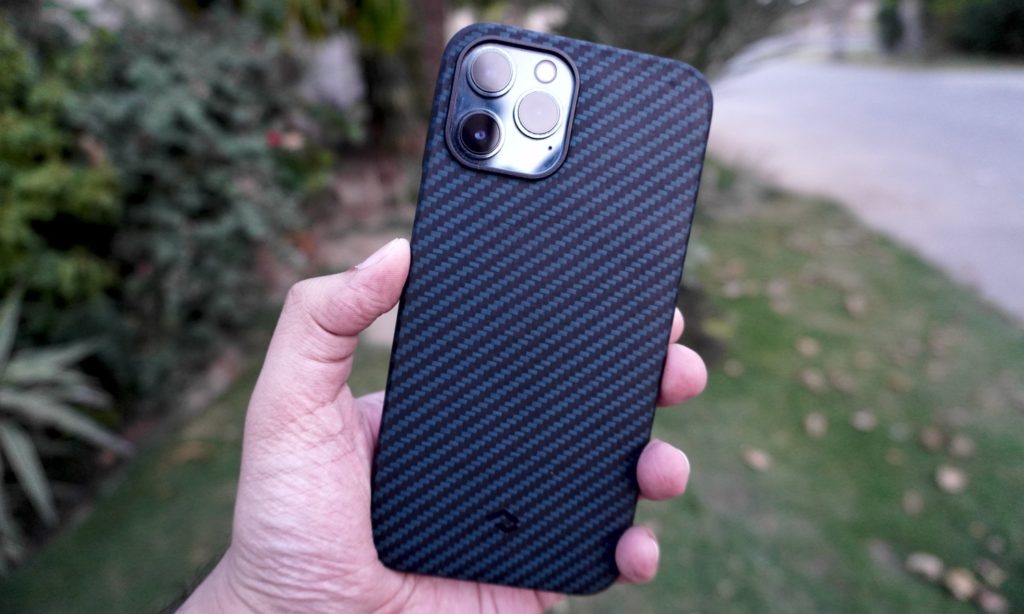 In this review we're going to talk about the Pitaka Air Case for iPhone 12 series. This case offers a sleek looking lightweight design and protects the iPhone 12 without adding any extra bulk. Read on to learn what we think about this case and whether you should buy it for your device.
A few days ago we reviewed the Pitaka MagEZ Pro Case 2 and loved it. That case has everything that one needs in order to protect his or her device from all sides. While we recommended MagEZ Pro Case 2 to our readers, we were aware of the fact that not everyone likes or needs a heavy duty case that provides military level drop protection.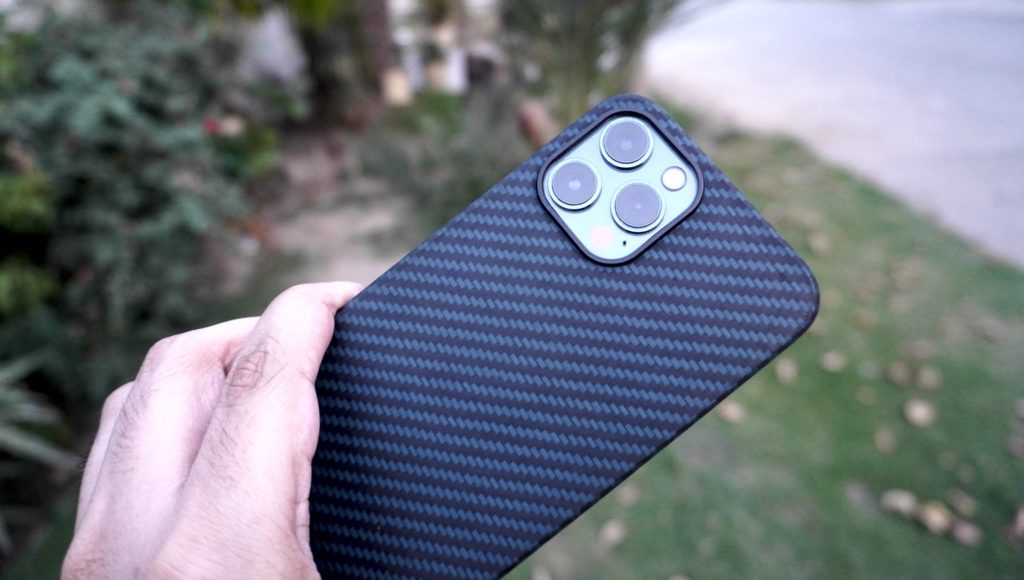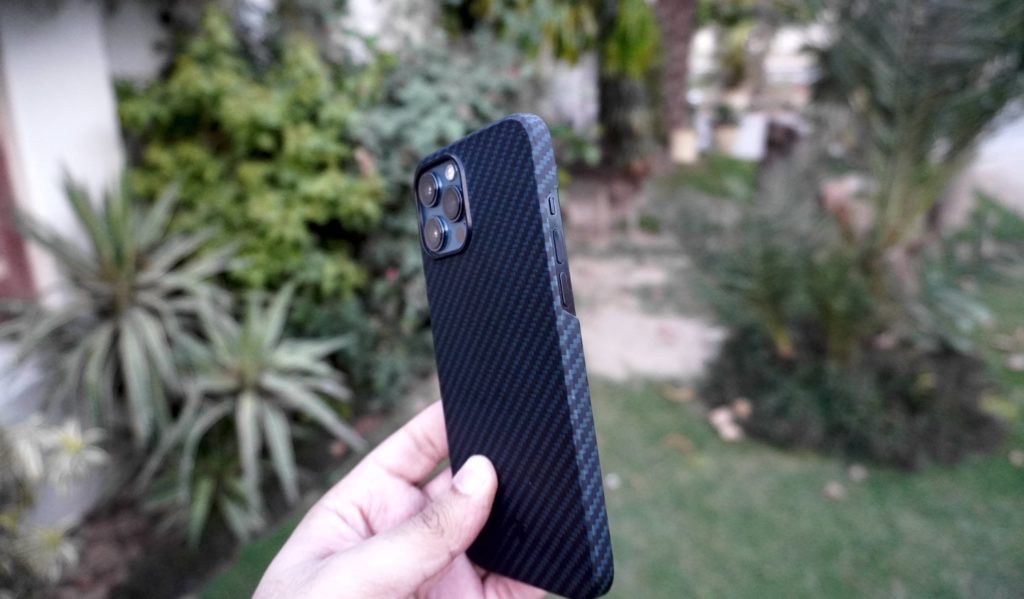 If you're someone who likes to protect his or her iPhone while also maintaining its thin profile and sleek design, then we recommend that you check out Pitaka Air Case for iPhone 12, iPhone 12 mini, iPhone 12 Pro and iPhone 12 Pro Max.
This thin case is made up of the same aramid fiber that was used to make MagEZ Pro Case 2. However it has a much thinner and lighter overall profile, which reduces its weight. What I really like about the Air Case is its minimalistic design, which does not add any bulk to the device. In fact the case is so minimalistic that after a while you will forget that you have it on your device. The case itself carries a weight of just 10g while it is just 0.65 thick.
Unlike the MagEZ Pro Case 2 that we reviewed earlier, the Air Case features large cutouts for all buttons, speakers and ports. This open design provides an easier access to buttons and switches.
However this also makes your device vulnerable since the bottom and part of the top of the device are not covered. The exposed top and bottom of the device become vulnerable if you hit them on the table or a hard corner, which is something I don't like about this case. Perhaps that is the price you have to pay if you want to use a thin and light case.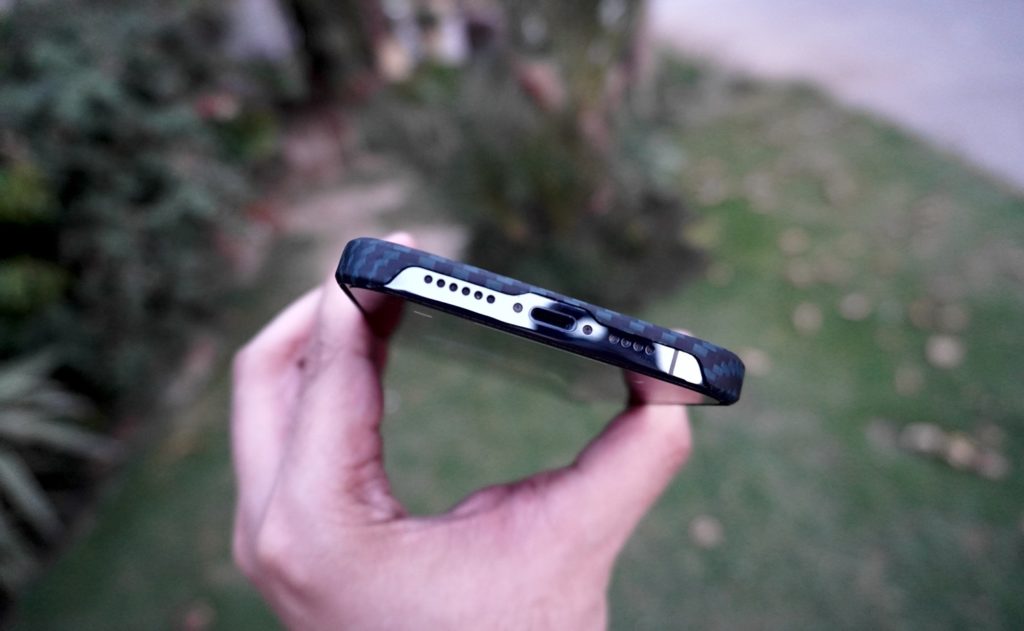 The front lips of the case are slightly raised so that it can provide protection to the screen when the device is placed facing downwards. The camera cutout on the back also offers raised lips to give your camera lenses the protection they need.
Just like other Pitaka cases that we have reviewed the Pitaka Air Case also has a unique non slip texture that makes using and carrying around the iPhone much easier. The texture also feels soft to the touch, giving it a nice and premium feel.
Pitaka Air Case is fully compatible with MagSafe and works with all wireless chargers without any issues.
The case does not support Pitaka's MagEZ accessories such as the MagEZ Juice wireless charger that we reviewed a while back. So if you own that accessory and plan on using it with this case, then you might wanna reconsider.
Final thoughts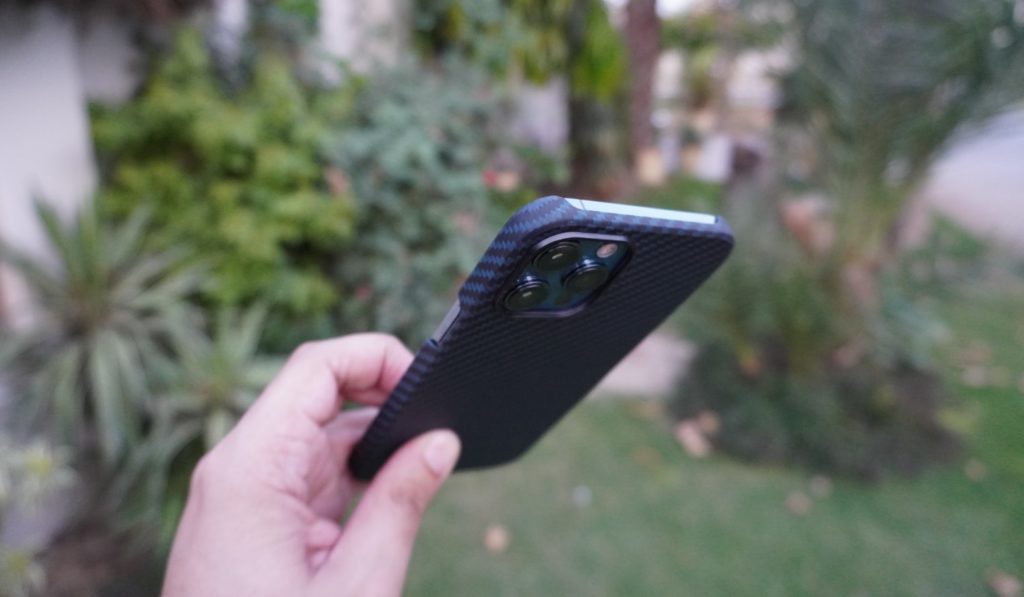 Pitaka Air Case is a very nice light weight iPhone 12 case that does the job of protecting the iPhone well while also keeping the weight to the minimal. The case does not add any extra bulk to the device, which is a major plus for it. Combine that with premium aramid fiber it is made up of and we have a winning combination.
The only concern we have with this case are the exposed top and bottom, which require the user to be extra careful as to not hit those sides of the device on a hard corner. The price of the case is also on the high side, but that is expected due to its premium design and materials used to make it.
Overall Pitaka Air Case is a great buy for those looking for a lightweight and premium protection and don't mind spending a little extra on a case.
You can buy the Pitaka Air Case for iPhone 12, iPhone 12 mini, iPhone 12 Pro or iPhone 12 Pro Max for $59.99 from Pitaka's official website here.
Disclosure: iOSHacker may receive a commission if you purchase products through our affiliate links. For more visit our privacy policy page.