If you're a fan of the Carbon Fiber aesthetic, then Pitaka Carbon Fiber Watch band is for you. In this post we have reviewed the very same watch band along with the Pitaka Air Case for Apple Watch in detail.
The Pitaka Carbon Fiber Watch Band features a unique and modern design that is made up of 100% carbon fiber bracelet links. The carbon fiber texture on the watch band gives it a very different feel than other watch bands that you can buy from Apple and third-party band makers.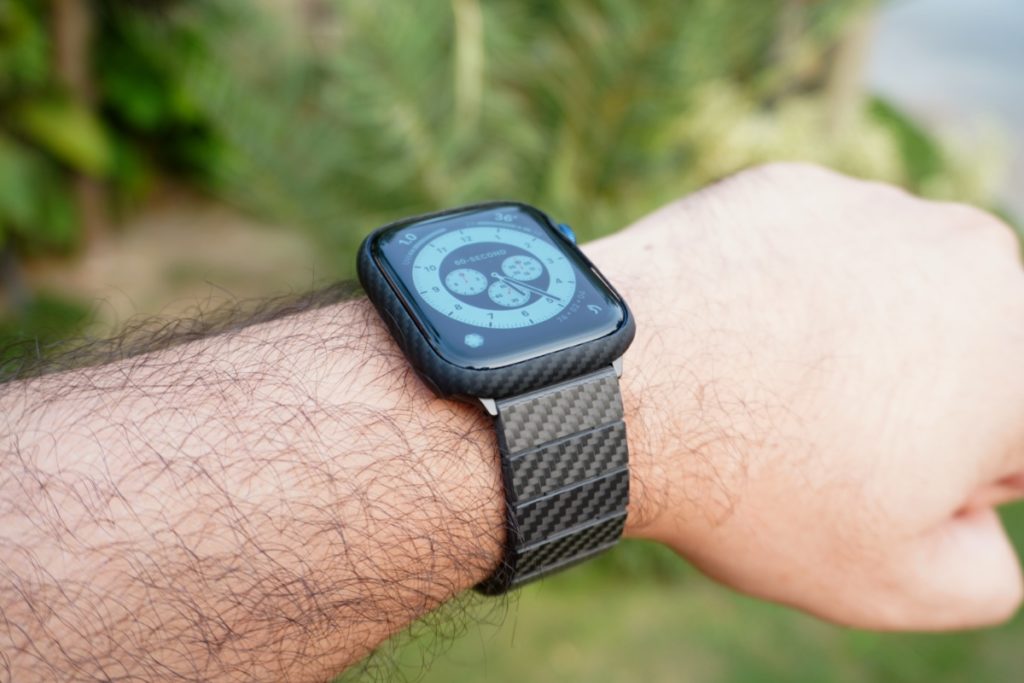 The band comes in two designs that includes Modern and Retro editions. The one we have reviewed is the Modern edition and in my opinion it looks better when you compare them with each other. However looks are totally subjective and you might prefer Retro over Modern.
The Pitaka Carbon Fiber Watch band comes with a resizable bracelet, which can be easily made larger or smaller using the resizing tool that comes inside the box. You also get two extra bracelet links that you can add to the band in case you want to increase its size to fit your wrist.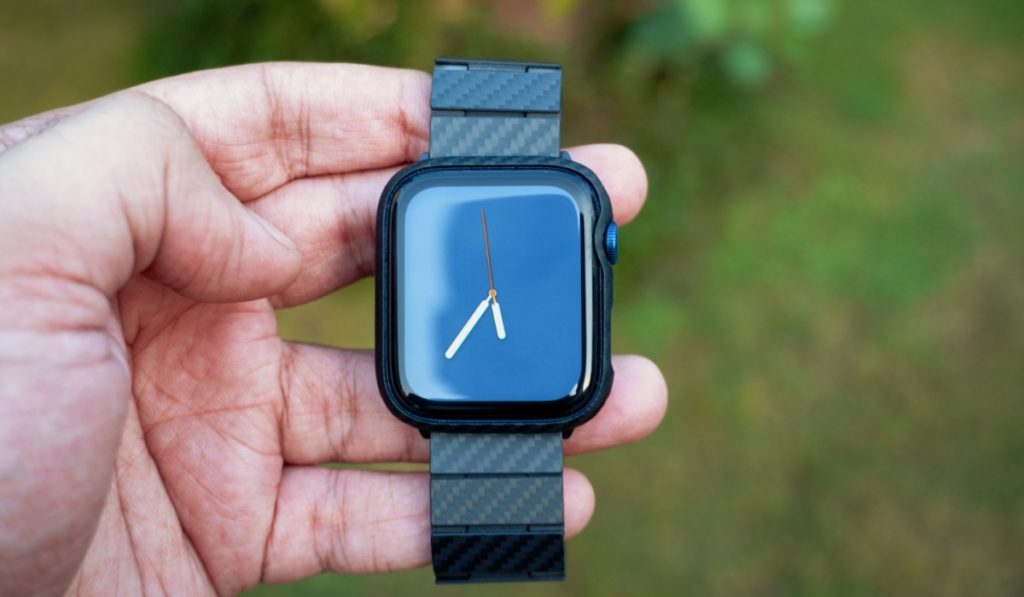 The band has a magnetic clasp with a security lock. The security lock makes sure the watch only comes off the wrist when you press the buttons on both sides of the band. The presence of magnets in the clasp makes it easier to wear the Apple Watch, as they stick to each other as you bring them close.
I have been using the Pitaka Carbon Fiber Watch Band for a few days now and I have to say I am a huge fan of its design, comfort and overall looks. The carbon fiber finish is particularly impressive, as it not only looks great but also feels soft to the touch, giving it a very premium feel.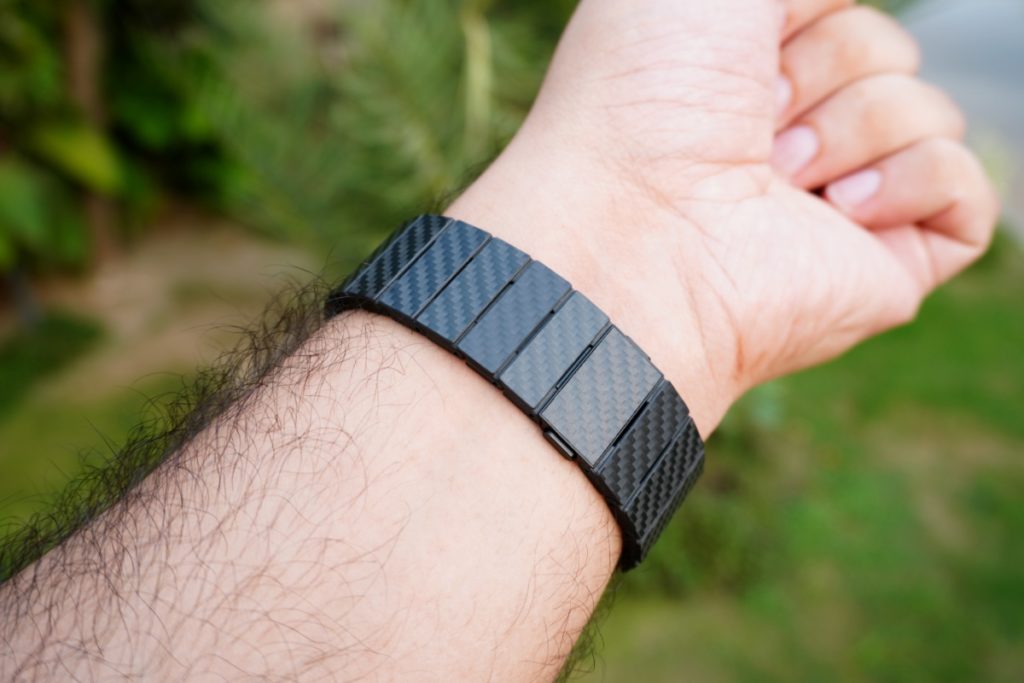 The carbon fiber look is quite versatile as you can wear it with any kind of outfit without it looking out of place. It is very comfortable as well, as I have used this watch band during workouts at the gym, running and other physical activities and it does a very decent job at handling these situations.
Just like every Apple Watch band out there this too is compatible with all models of Apple Watch including Apple Watch Series 7, Apple Watch Series 6, Series 5 and so on.
Pitaka Air Case for Apple Watch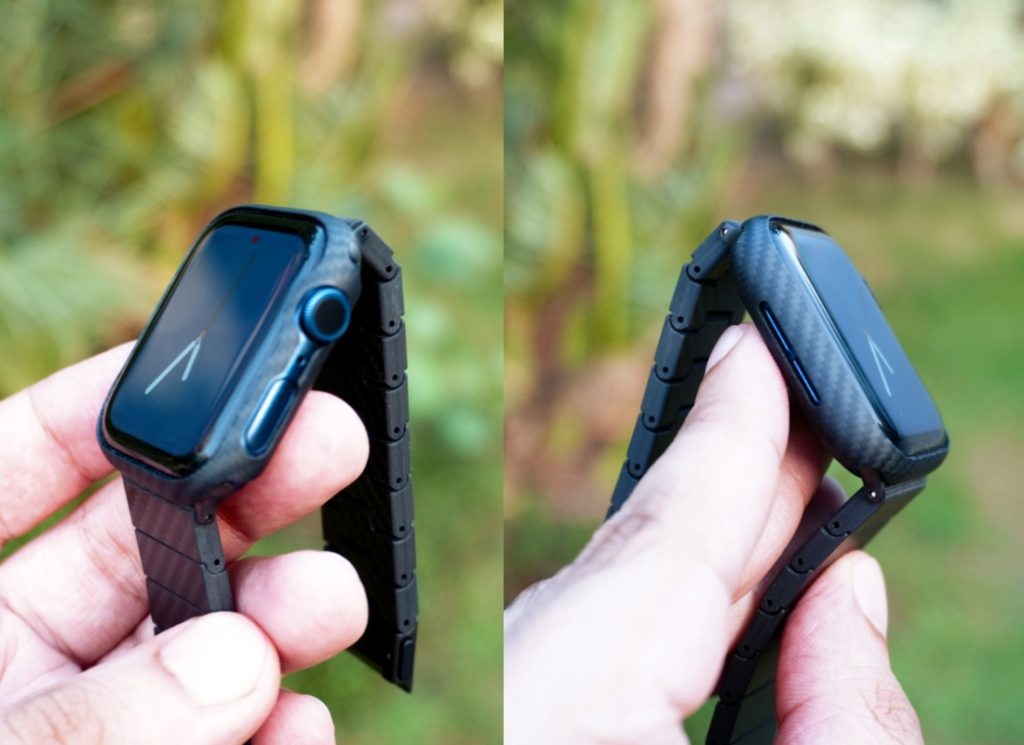 Before we talk about the Pitaka Air Case I need to make one thing clear, I have never been a fan of Apple Watch protective cases and have never used one in the past 6 years of owning an Apple Watch. Having said that I absolutely love the Pitaka Air Case for the Apple Watch.
The reason why I love it so much is because of its thin and lightweight design that adds next to no bulk or weight to the Apple Watch. Despite being thin it does a good job at protecting your Watch while it is on your wrist and should save the Watch from common scratches and bumps.
Just like the Pitaka Carbon Fiber Watch band the Pitaka Air Case also features a carbon fiber design that makes it a must have for those who want to use the Carbon Fiber Watch band on any Apple Watch that is not Space Grey. For example, I own a blue Apple Watch Series 6 and using the Carbon Fiber Watch band without the Air Case does not achieve the same beautiful look as it does with the Air Case on.
All in all I am very impressed with Pitaka Air Case and feel like its a must have accessory for Apple Watch users who are looking to protect their Watch without sacrificing on its looks, and also those who want to use Pitaka Carbon Fiber Watch band and make it look good.
Pricing and Availability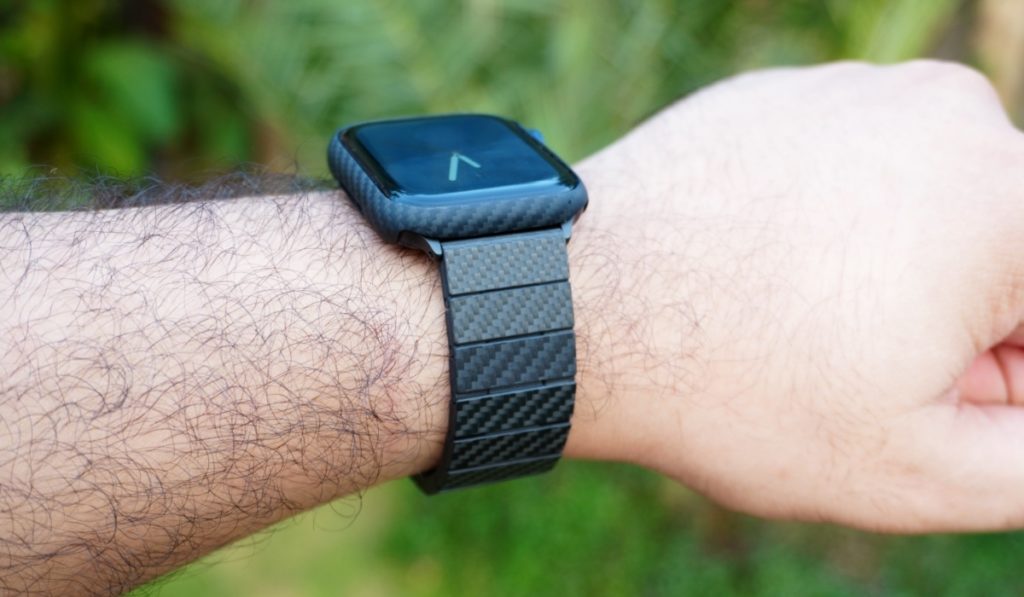 You can buy the Pitaka Carbon Fiber Watch band in both Modern and Retro designs for $89 from Pitaka's official website.
The Pitaka Air Case is available separately for $39 from Pitaka's website as well.