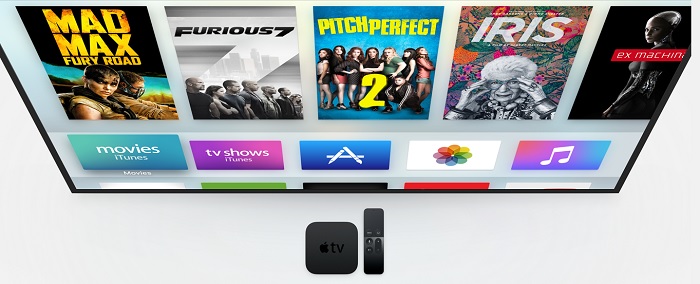 The release of HomePod firmware seems to bring more excitement for Apple fans than the device's own announcement at WWDC this year. Apple released HomePod Firmware a few days ago, however the company forgot to remove references in the firmware code to its unreleased products.
Thanks to Apple's blunder we already know how the iPhone 8 is going to look like, its features and more. Now it seems like HomePod firmware has more to offer, as developer Guilherme Rambo has found details about the upcoming Apple TV 5th generation. The biggest news about the next Apple TV is that it will feature HDR 4K, which is a huge deal.
Everyone has been asking for 4K support in Apple TV and expected to Apple to add it last year, however the company did not deliver. This year things seem to catch up for Apple TV as it will now be able to playback 4K content at native resolution.
4K HDR Apple TV? CONFIRMED! 😍 pic.twitter.com/nBKg022A4B

— Guilherme Rambo (@_inside) August 5, 2017
With 4K becoming pretty much a standard on mid and high-end TVs that are available in the market, 4K support in Apple TV will surely persuade those who have been holding back mostly for this reason into buying one this year. According to Rambo the device will also feature support for Dolby Vision and HDR10.