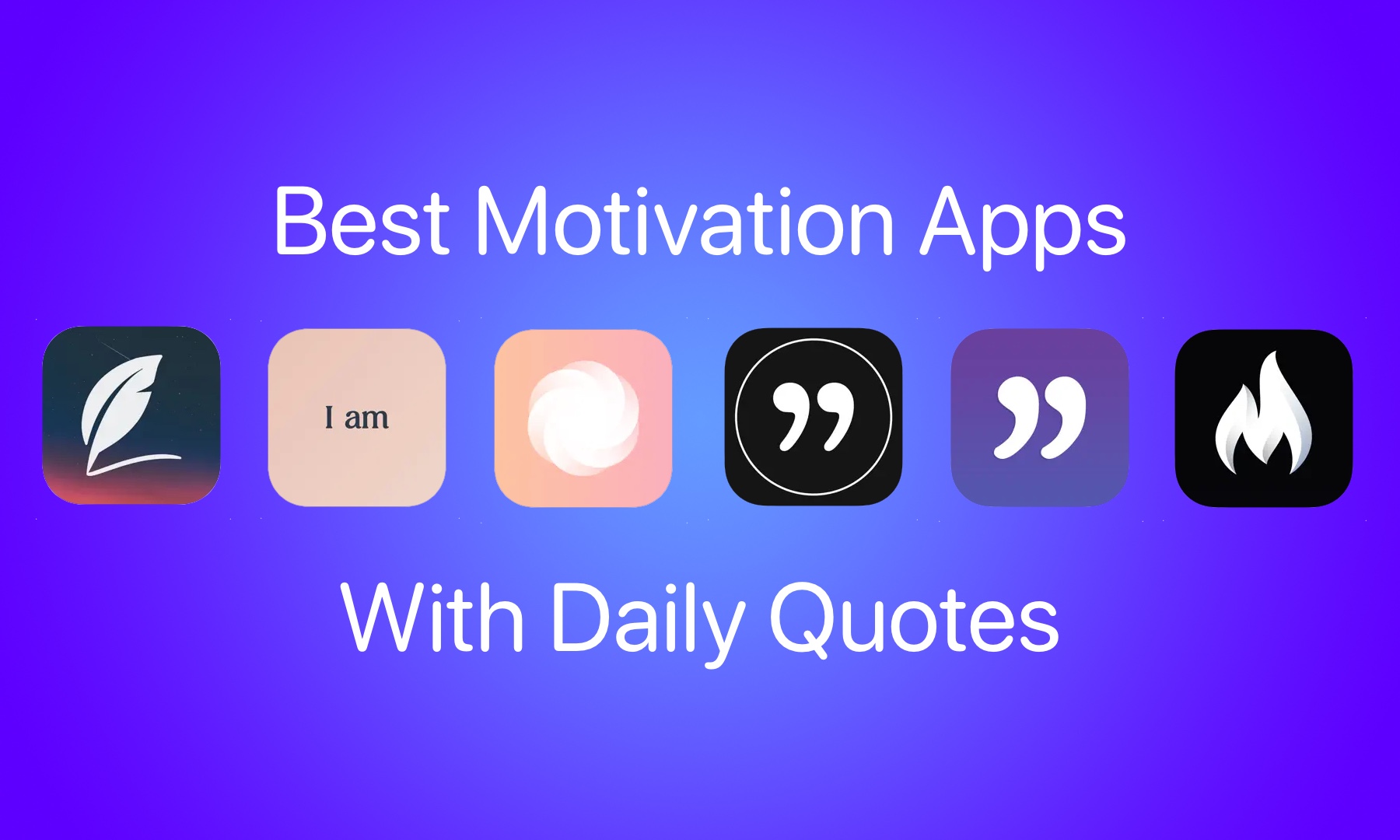 Looking for some fresh motivation or daily quotes on your iPhone? Then try these best motivation apps with daily quotes.
The journey to our dream destination is not easy for anyone. But, struggling with stress or negativity can make it especially difficult to get through the day.
Every now and then, we all need a little jolt of energy to rev up our "go-get-em" attitude.
Inspiration can come from surprising places — in different forms, from different people. But why wait for inspiration to knock on our door when we can walk straight toward it?
Today, we can find the best motivation apps designed to boost your mood, uplift your spirit, and encourage you to keep leaping forward.
By dropping positive affirmations, motivational quotes, and insights, these apps can help you get over the hump of your current sluggish state.
In this article, we have created a list of the year's best iPhone motivational quotes apps based on their content, reliability, and reviews.
Let's begin!
1. Motivation- Daily Quotes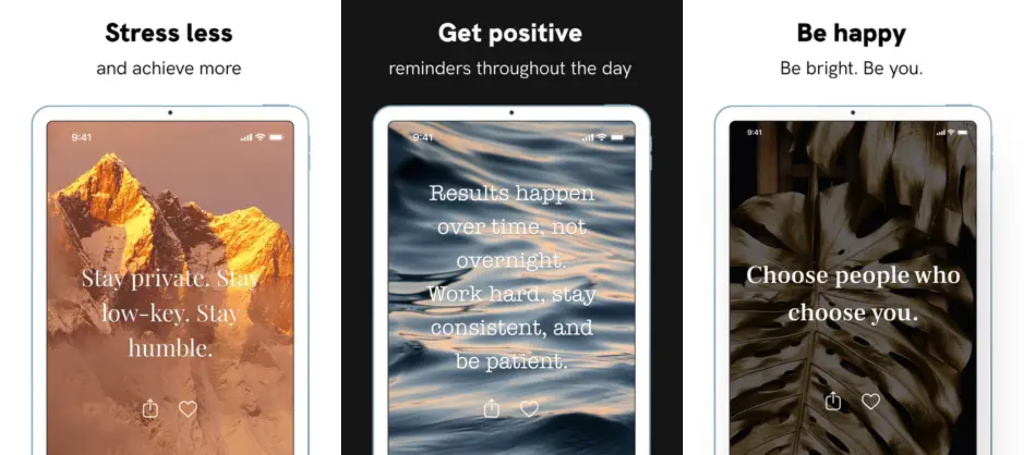 We all need some encouragement and motivation once in a while. What's better than getting it from famous people like Einstein or the ever-favorite Terminator?
We promise though you will get more than just the "You miss 100% of all the shots you don't take" quotes from this app.
When you get started, you will have to answer a few questions setting your preferences so the app doesn't bug you at ungodly hours. Once done, your daily dose of motivation will pour through!
You can read through hundreds of quotes and motivational books perfectly categorized so you can choose to read as per your mood. Solely crediting its wide range of topics, Motivation- Daily Quotes is truly one of the best daily quotes apps for iOS users.
Download the Motivation- Daily Quotes app now.
2. I am- Daily Affirmations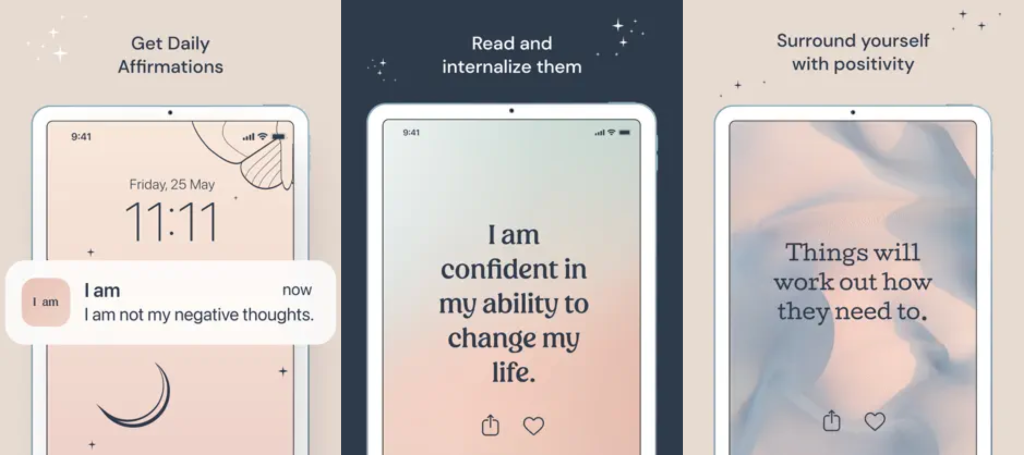 Practicing self-love can be difficult especially when positive affirmations don't come easy to you. Sometimes, negative thoughts bombard our minds so much that there's no room left for positivity.
In such cases, it is best to download one of the best daily affirmation apps for iPhone to raise your spirits. It's okay to not be able to do it alone, you don't have to.
With the I am- Daily Affirmations app, you can work on rebuilding your self-esteem, change negative thought patterns, and empower your dreams and ambitions. Set up your daily affirmation reminders and never miss a day where you're not reminded of how amazing you are!
Download the I am – Daily Affirmations app now.
3. Life Quotes – Inspiration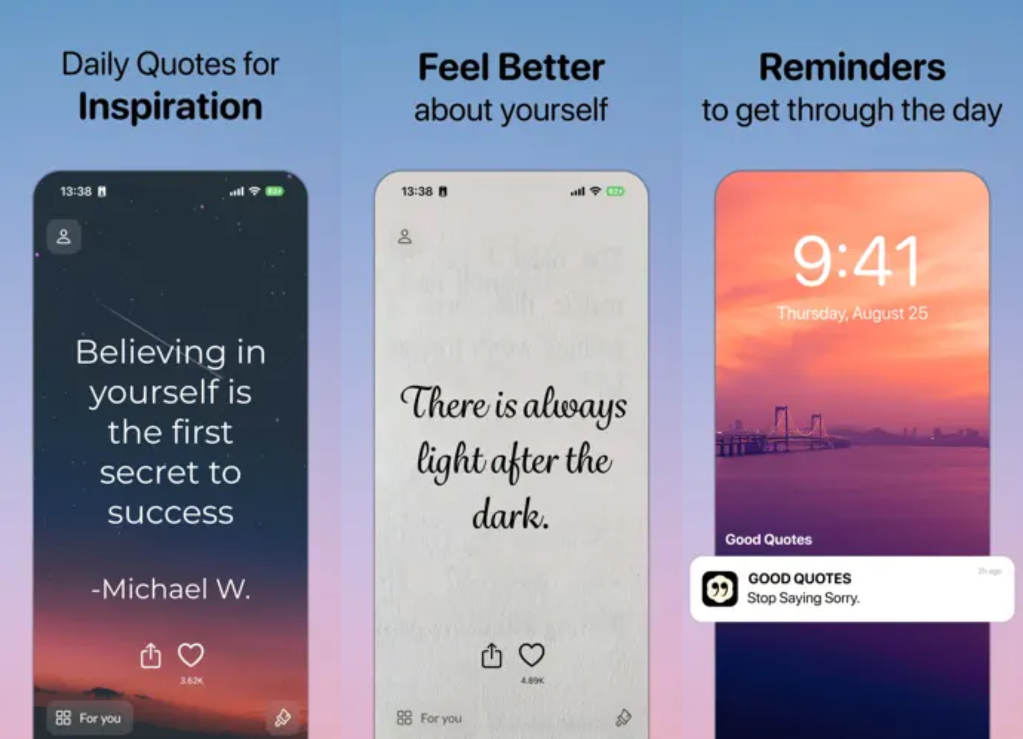 Need a little help getting through the tough days? Life Quotes- Inspiration has quotes that will make you feel your very best self and motivate you to do better than you did yesterday.
One of the best motivation apps, it works in three simple steps. Step one is to choose quotes that call out to you. Step two is to read them and contemplate why these quotes speak to you. Finally, in the third step, you need to start some real work. Implement the quotes you read to your life, work, relationships, studies, and in every other aspect of your world.
Sure reading brings solace, but implementation is what ensures real growth.
Download the Life Quotes – Inspiration app now.
4. Mantra – Daily Affirmations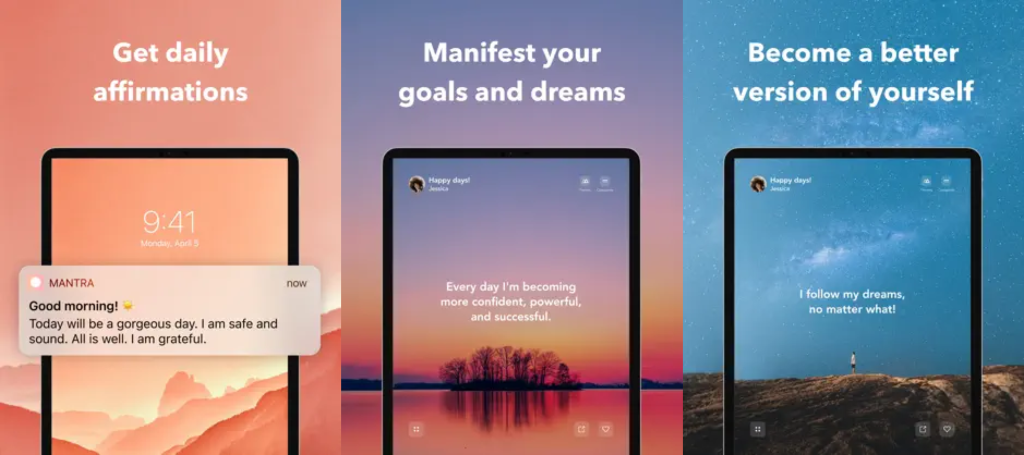 It is easy to forget how amazing we are and get blinded by a negative perspective of ourselves. This is when the best motivation apps with daily affirmations can really change your outlook on life and yourself.
Mantra offers 10,000+ affirmations from 30+ different categories that are continually updated so you can never run out of positivity in your life. You can set daytime and nighttime reminders so you can wake up and sleep to positive mantras.
If a day is too tough to handle, you can always tap into the app and go through as many affirmations as you need.
You can even create your own affirmation collection by saving your favorite ones or adding your own. And on the good days, record affirmations in your voice so that on the bad days you can listen to your own voice, and remember the good moments.
Download the Mantra- Daily Affirmations app now.
5. Quo: Daily Motivation Quotes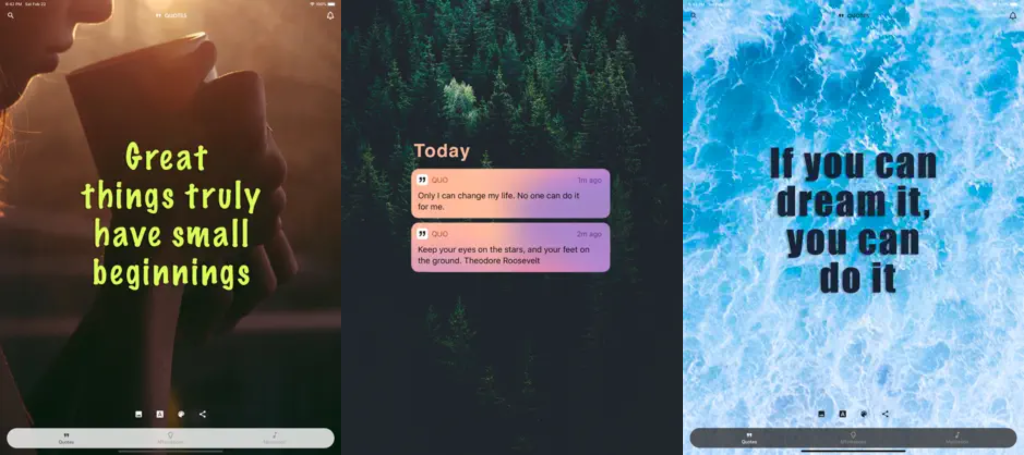 A simple app compared to most motivational apps for iPhone but Quo still holds a lot of power as evidenced by over 2.9K ratings.
Quo is a daily dose of motivation that pushes you to take action rather than letting life pass you by. But, if all you need is a little push, a tiny dose of energy to light that fire up, then what are you waiting for? Download this app right away!
Strategize and set daily reminders at specific times when you know you'll need motivation the most.
It's crazy how the right advice at the right time can change our life. You might want some extra motivation right before you hit the gym, or before you clock in at work. So, don't just set random reminders, think it through first.
Download the Quo: Daily Motivation Quotes app now.
6. Motivate: Daily Motivation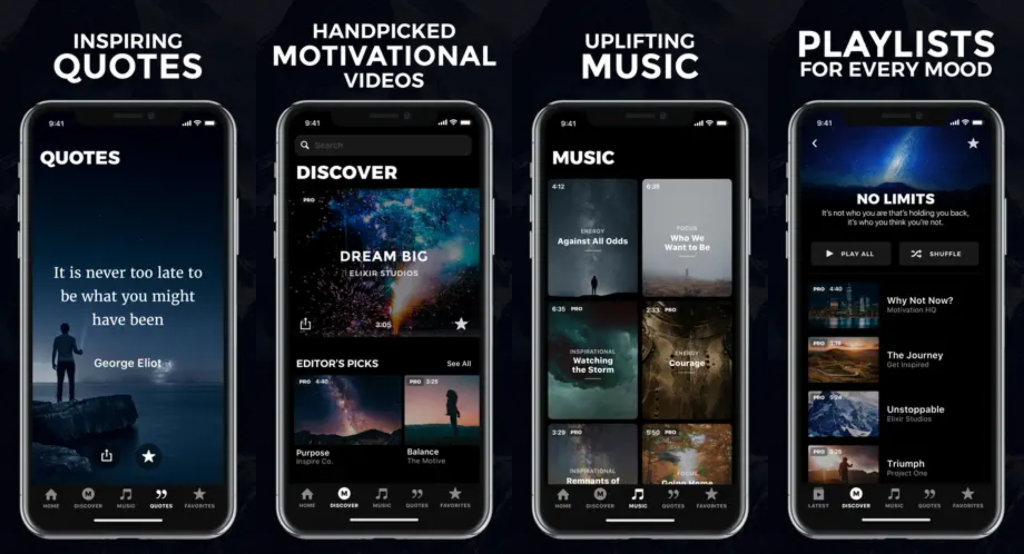 When we say Motivate is the king of the best motivation apps, we're not just throwing words around. Winner of Apple's "Best New App," Healthline's "Best Motivation App," and Product Hunt's "Top Apps of the Day" categories, this is truly the best of the best.
What's going to motivate you more than speeches from some of the world's most inspiring speakers? Absolutely nothing!
Wait, just speeches won't do? Motivate's got motivational music too! Get personalized playlists to fit any situation. Make gym days more energizing and work/school prep more exhilarating with Motivate.
With Motive, stay focused and start building positive habits while you get rid of procrastination, fear, and self-doubt. The app aims at motivating individuals to step out of their comfort zone and get one step closer to the life of their dreams.
Download the Motivate: Daily Motivation app now.
The Takeaway
In this time and age, it is easy to get lost in the world of make-believe. Evidence is piling up against social apps proving a link between social media and depression.
We look at celebrities and influencers living their best lives and it takes a toll on our own mental health. We do not compare to them. Do you know why? Because most of it isn't even real.
So, instead of wasting time on these apps only to end up sad, stressed, and depressed, why not put our phones to better use?
There are tons of daily motivation apps for iPhone. Download just one and make your way toward the life of your dreams. The life that is waiting for you.