Monitoring your child's activity online has become an important component of good parenting. This is because without it you are leaving a big part of your child's interactions with outsiders unsupervised, thus leaving them vulnerable.
There are many great phone tracker apps out there that allow users to monitor what their kid is doing online by keeping an eye on their social media, call logs, photos library, whatsApp, messages and much more.
Here are the top 5 phone tracker apps that you can use in 2022.
1. uMobix Phone Tracker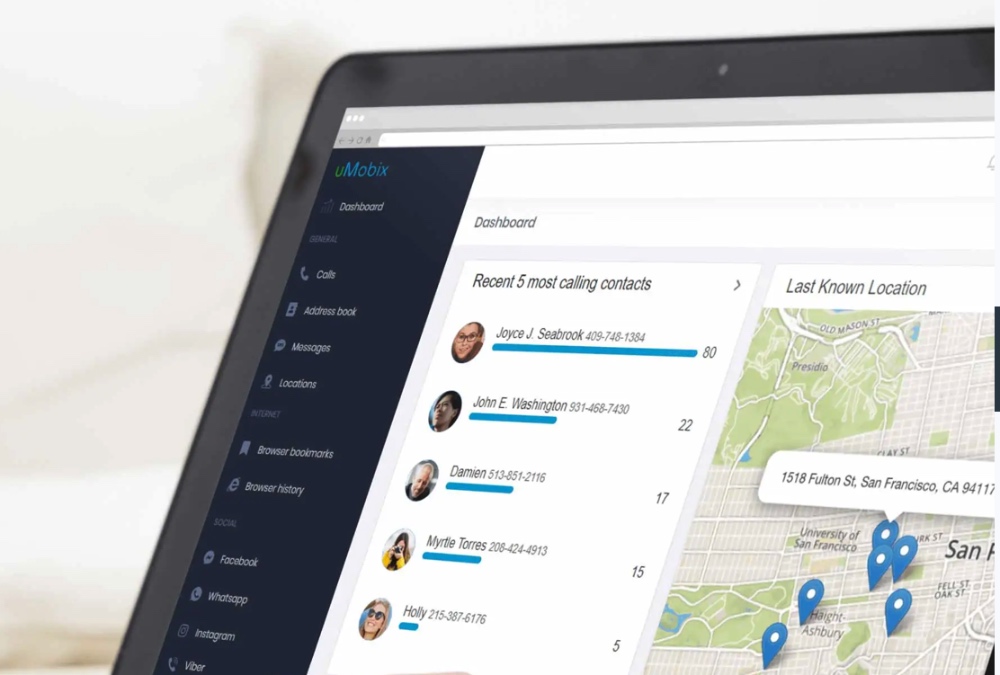 First on our list of best phone tracker apps for 2022 is uMobix Phone Tracker. This powerful tracking app allows iPhone and Android users to monitor everything on their child's smartphone remotely. You can get real-time data and stay in the loop regarding your child's activities.
With uMobix Phone Tracker app you can track calls, messages, WhatsApp, Facebook, Instagram, Photos and Videos, current GPS location and keylogger.
The best thing about uMobix Phone Tracker is that it is easy to install and can be installed on and Android device with one-click setup. On iPhone you can install it by logging into the iCloud account of your child's iPhone.
Along with monitoring child's smartphone uMobix gives users ability to check browsing history, restrict apps and websites, see contact list and more.
uMobix Phone Tracker is available as a paid subscription service and costs $41.99 per month.
2. SpyBubble
SpyBubble lets you 'spy' on a target device by letting you monitor calls, contacts, mailbox, dating apps, audio stream, video stream and more. You can also use this powerful tool to add restrictions to your target device and disable or restrict outgoing calls, messages, block certain websites, block access to Wi-Fi and more.
SpyBubble offers users fast installation, real-time tracking, reporting with screenshots, access to data that has been deleted from the device, large compatibility with iOS and Android devices and more.
SpyBubble costs $42.49 per month although you can get significant discounts by getting multi-month packages.
3. HoverWatch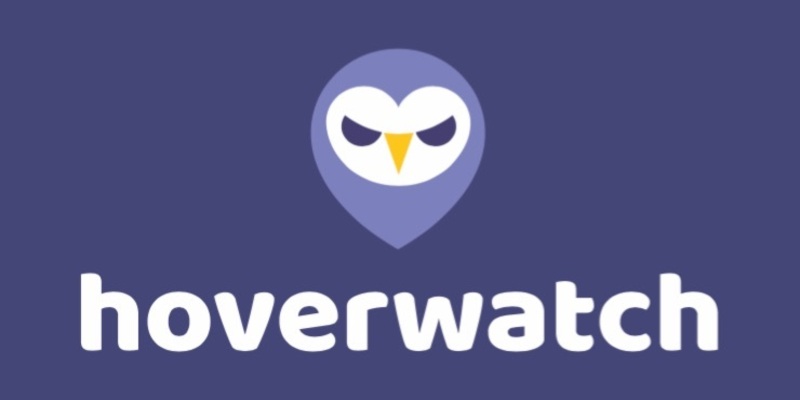 With HoverWatch parents can keep track of their child's online activities by tracking their SMS, call history and audio, camera, location, Snapchat, WhatsApp, Telegram, Internet history, Calendar, Contacts and more.
HoverWatch works with iOS and Android so no matter what device you child has you can still use this service to monitor their device. HoverWatch gives users access to an online dashboard that they can use to keep an eye on what their kid is up to without taking away their device. The fact that it lets you monitor activity while remaining invisible is what makes it more effective.
HoverWatch costs $49.99 per month although cheaper packages are also available if you get multi-month offers.
4. GEOfinder.mobi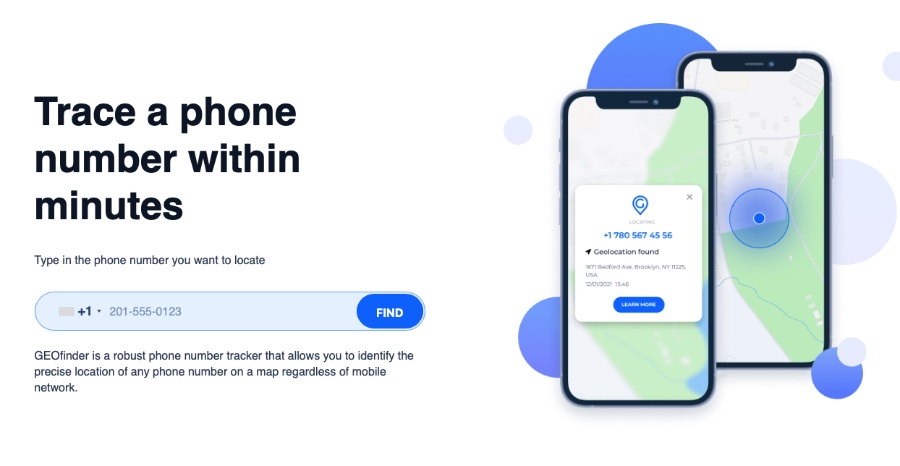 GEOFinder.mobi is a different kind of service that allows users to locate the location of any phone no matter where it is in the world.
This service works wby sending an SMS to the phone number that you want to track the location of. The message is sent with a URL that user is asked to click. When the user clicks on the link the service tracks the location of that user and shows it to you on the map. The best thing about GEOFinder.mobi is that it works with all countries.
5. Cocospy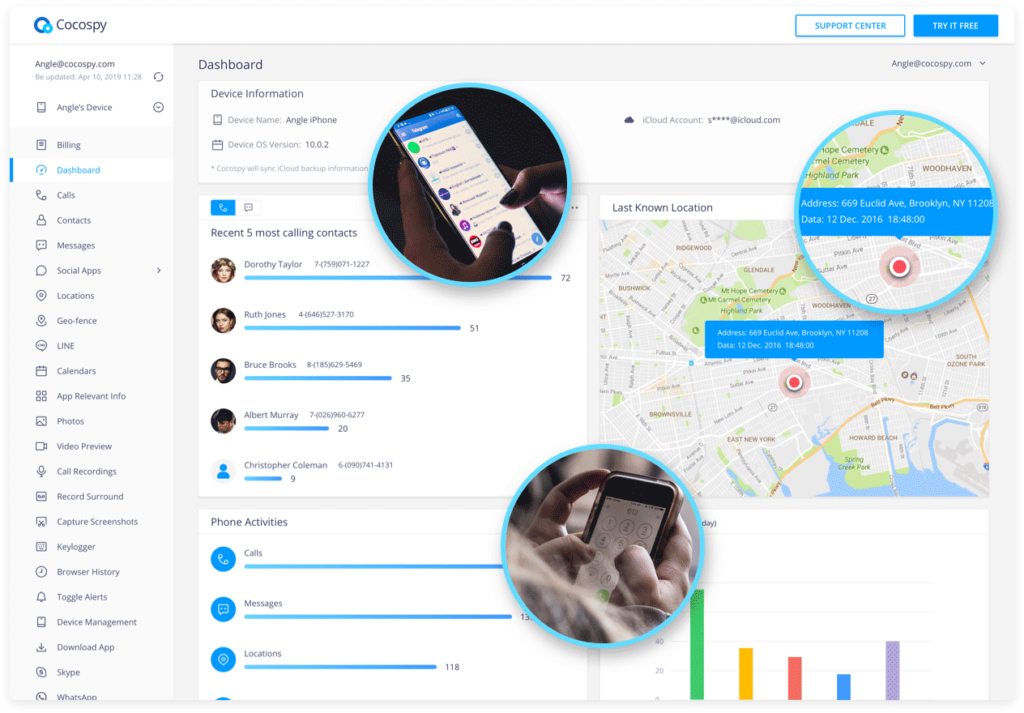 Last but not the least on our list of best phone tracking apps for 2022 is Cocospy. This app lets you keep tabs on a loved one's device by tracking their location, apps, and calls remotely and discreetly. In addition to phones you can use Cocospy to monitor tablets as well including those powered by iOS and Android.
With Cocospy you can see live location of your child on the map, see their contacts, Facebook, Instagram and WhatsApp messages, monitor their incoming and outgoing calls, geofence their device and get alerts if they leave a certain area.
Other features of Cocospy include keylogger, ability to see photos and videos and more.
Phone Tracker Apps FAQs
What kind of data can I track with Phone Tracker services like uMobix Phone Tracker, Cocospy etc?
Phone tracking services that includes uMobix Phone Tracker, Cocospy, HoverWatch etc allow users to get access to messages, calls, contacts, notes, WhatsApp, Viber, Photos and Videos and more on the target device. Users are able to not only read conversations with send and received messages but they can also see attachments that are being sent and received from the device.
Will the user of target device know it is being tracked?
No. All of the apps that are mentioned in this article offer discreet tracking, which means the user of the target device will not be able to tell if his or her iPhone is being tracked. There are no apps or files on the device that might indicate that the device is being tracked.
Do I need physical access to device for tracking?
You only need physical access to the iPhone when you are setting up the tracking account for the first time. You also need username and password of the iCloud account of the target device in order to set it up. Once the setup is complete you no longer need to have physical access to the device for tracking.
Do I need to have regular access to iPhone for continued tracking?
You do not need to have regular access to iPhone in order to keep tracking a device. However you will need to re-authenticate in case the iCloud account's password of the target device changes.
Can I delete data on the target device?
No you cannot delete data on target device. You can only view and track data on the targeted iPhone.
There you have it, these are the top 5 phone tracker apps for 2022. Let us know what you think about these services in the comments below.