Building a website is now considered a prerequisite when starting a venture. It doesn't matter if you're building a business, writing a blog, selling art, music or any other type of product – creating a website is essential for promoting your product and yourself, and reaching out to customers. While in the past you needed extensive HTML or CSS knowledge (or had to outsource to a web development company) to get a website up and running, there now exist a slew of apps and other software programs which can help you construct and maintain a website on a Mac device with ease. While there are tons of useful apps out there, we've outlined our favorites for Mac website development below.
Blocs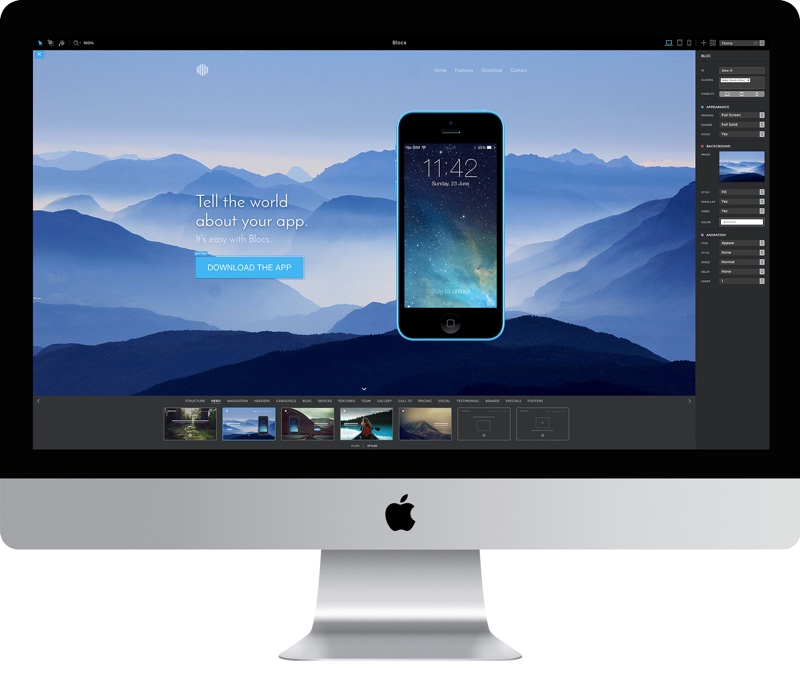 This is the top choice for building a Mac website if you're an absolute novice when it comes to web development. Don't let the lack of experience scare you off, Blocs stocks an extensive library of pre-written code that allows you to develop a surprisingly impressive-looking site with the ease of stacking building blocks. All the difficult coding has been done for you, and really all that's left is mix, match and stack snippets of available sample code to design the website according to your specifications. Photos, text columns, icons and navigation menus, Blocs allows for easy but limited customization that produces effective results without demanding extraneous effort and expertise on your part. And at $79.99, it's surprisingly cheap for the software you're getting.
EverWeb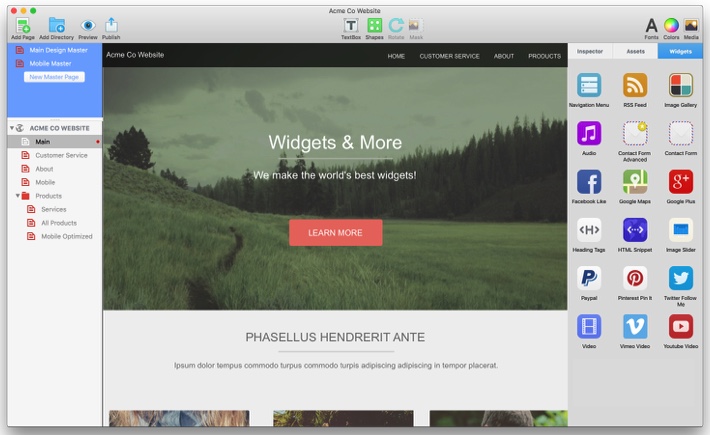 If your HTML and CSS knowledge is fair but not excellent, then EverWeb is probably the stability you need to keep your site running smoothly. It's more flexible and allows for more design freedom than Blocs, but still offers loads of tricks and tips to help you along the way. It allows for building a website from a modern-looking template or from scratch, as well as giving you the option to draw text and image boxes or other shapes directly onto your page, and position them as desired. EverWeb offers a few options for CSS styling – something Blocs has a dearth of – and while it won't give you complete control, it does have enough choice to ensure your website looks great. Pre-written, easily customizable widgets are also available, including image sliders, navigation menus and more. Overall, the site's a good balance between easy design and robust framework.
Rapid Weaver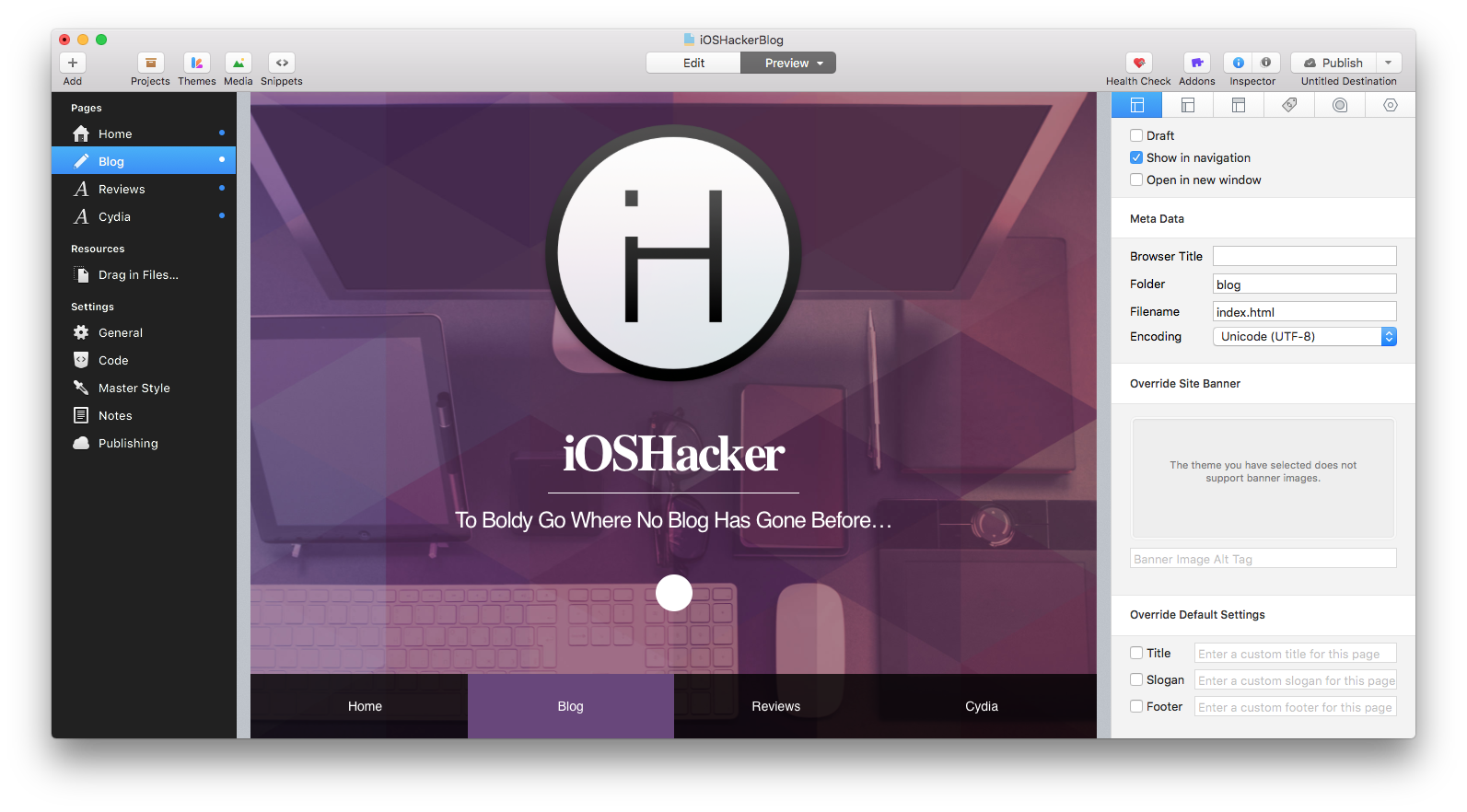 For those who want a responsive website with a bunch of pre-packaged but beautiful templates, RapidWeaver is the ideal choice. On the surface it's a perfect blank canvas for filling out with content but has an extensive range of features and plugins that can elevate your website to the next level, offering a ton of new features and well-designed themes. It's slightly more expensive than other software, but it's intuitive and easy-to-use design makes it one of the best Mac website builders available.