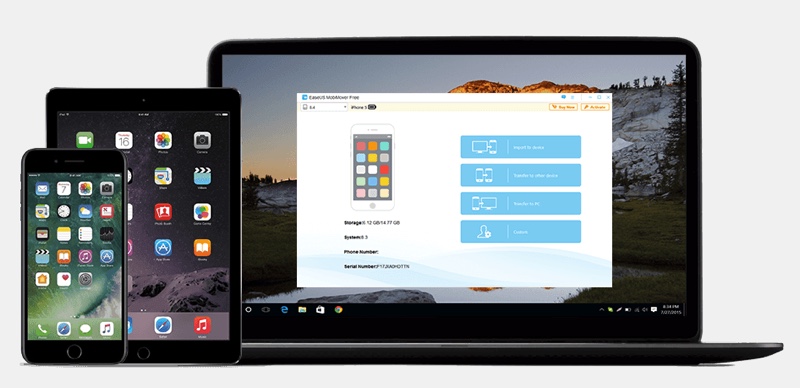 Most iOS users would agree that moving data from an iPhone or iPad to a computer can be an annoying experience. iTunes isn't the most trust worthy application out there and it has many quirks. Same is true for moving data from one iOS device to another. To make lives of iOS users easier the EaseUS MobiMover 2.0 has been released, with full support for iOS 11. The tool also supports newest Apple devices including the iPhone 8, iPhone 8 Plus and iPhone X.
The MobiMover 2.0 is quite powerful when it comes to managing iOS devices. It makes it possible for them to move important files from PC to their iPhone or iPad. This includes files like photos, videos, music, contacts and audio files. With the app you get the freedom to move data to an iPhone by folder or by file. Perhaps the best thing about transferring files with MobiMover 2.0 is that when the files are transferred they can be viewed in the built-in iOS applications.
MobiMover's usefulness does not stop at file transfers between computers, as it also allows users to move files between two iOS devices. So you can sync data from one iPhone to another, making it super easy to manage content between multiple devices. Using this tool you can move tens of hundreds of files with a single click.
Some of MobiMover's features can be life saving for many users as it makes it possible for them to move files to their PC and create backups without losing any data. You can choose where the backups are stored so you can find them at a later time.
The backup feature makes MobiMover pretty handy when updating device to iOS 11. Before updating user can backup his or her iPhone or iPad's data to the computer. So in case iOS 11 installation fails they can still have their valuable data intact and prevent accidental data loss.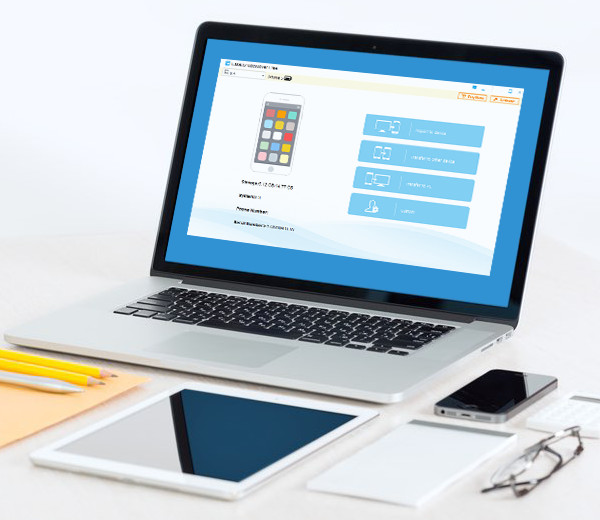 When moving content with this tool you are given choice about what you want to move and what not. So if you are only interested in transferring specific type of items, you can do so by simply selecting it. You also get to move files in any format as you like as almost all popular format for books, videos, photos, audio, contacts and notes are supported.
MobiMover 2.0 supports a wide range of devices that includes iPhone 4s all the way up to iPhone X. On the iPad side it supports  iPad mini 2 all the way up to iPad Pros. With support for latest iPhones this tool has also become useful when transferring data from the old iPhone to the new one as you can move your content in just a few minutes.
You can download the EaseUS MobiMover free trial and try out its features without having to purchase it. With the free version you will get the ability to transfer 10 files per day. If you like the tool you can purchase the full version and unlock all its features for $39.95.
Disclosure: iOSHacker may receive a commission if you purchase products through our affiliate links. For more visit our privacy policy page.