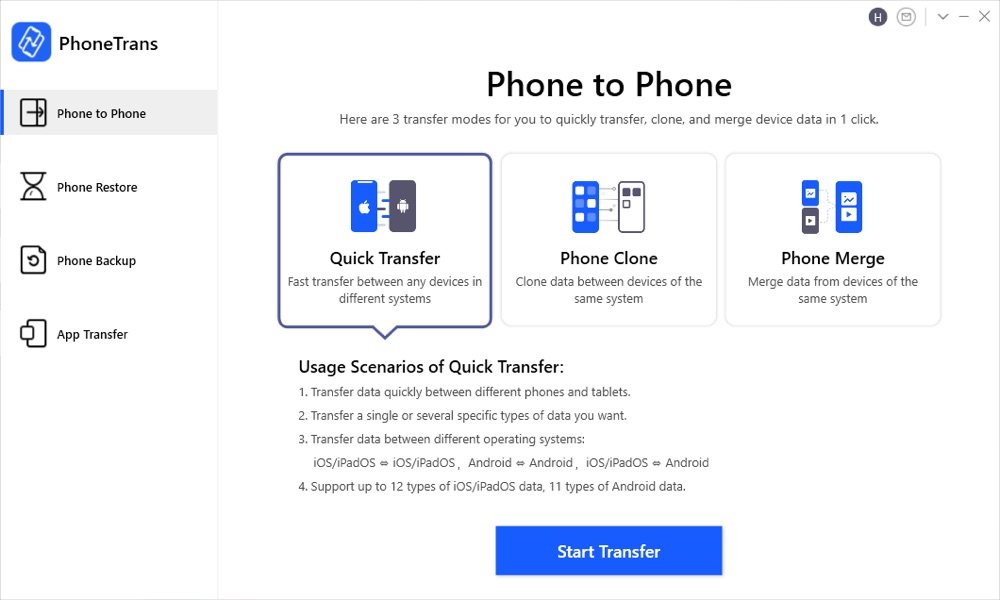 So you just got your brand new iPhone 12 and are excited to move data from old iPhone or Android device to the new iPhone. If so, then you would have realized how difficult this seemingly simple task is. And how things can take a turn for the worse if you make a single mistake, as that could result in you losing your precious data without transferring it to the new iPhone.
If you are looking for an easy way to transfer data from old iPhone to new iPhone 12 or old Android phone to iPhone 12, then you need to try the PhoneTrans app. This app is specifically designed to help users in migrating data from phone to phone without data loss.
With PhoneTrans you can transfer data across iPhone, iPad and 20,000+ Android phones and tablets effortlessly.
This phone transfer tool offers the auto-conversion of data functionality that is capable of converting data to a compatible format during the transfer process.
PhoneTrans is capable of transferring a wide range of data between devices. For iOS it covers more than 32 types of data while for Android it covers 12+ data types. It is capable of transferring apps and their data between old and new device.
Not just that but you can also transfer WhatsApp data between Android and iPhone, which is something not possible using the traditional data transfer methods offered by the WhatsApp application.
The best thing about PhoneTrans transfer tool is that it is very simple to use and allows users to transfer data in 1-click. Users can select which data they want to transfer and the app will do it without erasing data already on the target device. When transferring data PhoneTrans makes sure it does not create duplicates of data and automatically merges files, so that user is not left with more than one instances of data.
How to transfer data with PhoneTrans
As we said using PhoneTrans to transfer between iPhone to iPhone or Android to iPhone is very simple. Here's how you can do it.
Step 1: Download PhoneTrans on your Mac or Windows PC and run it.
Step 2: Connect your old iPhone or Android and new iPhone 12 to computer using USB cables.
Step 3: Make sure Phone to Phone option is selected from the side pane and then click on Quick Transfer button. You can also choose Phone Clone option if you want to clone phones or phone merge if you want to merge data from devices of same system.
Step 4: Click on the Start Transfer button to move on with the transfer process.
Step 5: On the next screen choose the types of data that you want to transfer to your new iPhone.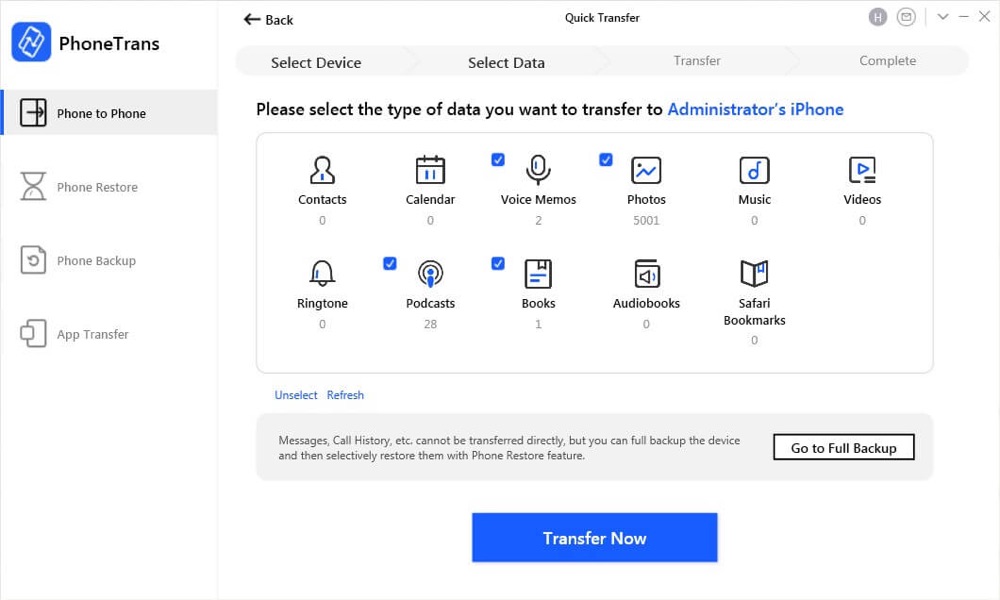 Step 6: Once you are done click on the Transfer Now button.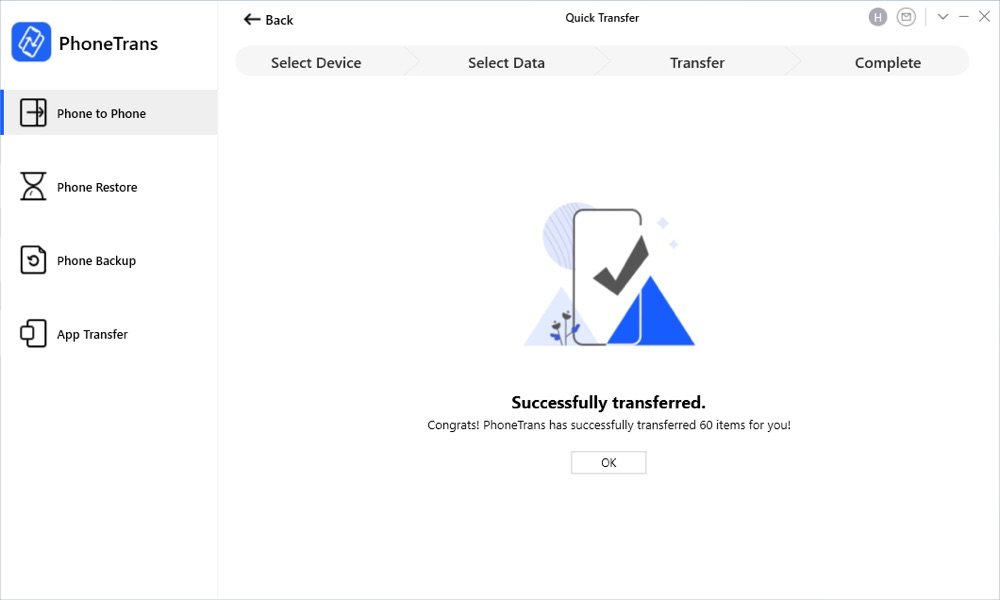 Wait for PhoneTrans to transfer data between your devices. You will get the Successfully transferred screen that tells you that the transfer is now complete. At this point you can remove the devices from your computer and begin using them.
PhoneTrans is a paid tool and costs $29.99 per month. You can also opt for the annual subscription, which is available at $35.99.
Disclosure: iOSHacker may receive a commission if you purchase products through our affiliate links. For more visit our privacy policy page.