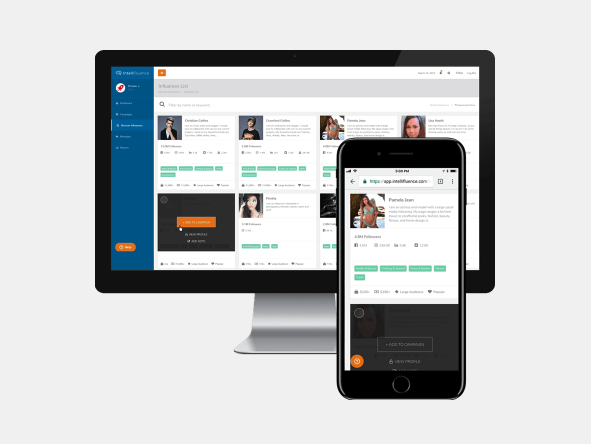 Any experienced iOS app developer would know that creating a good app isn't as simple as it used to be. Nowadays app developers need to create an app with a beautiful user-interface and features that solves a user's problem however that is just one part of the equation.
In order for an iPhone or iPad app to be successful it needs to be promoted by the right influencers such as YouTubers, Bloggers, Instagrammers and increasingly TikTokers to become truly popular. We have seen this strategy working time and time again where an app recieved thousands and even millions of App Store downloads because it was promoted by a YouTuber or recommended by an Instagram influencer.
App developers or promoters can directly find and approach influencers however this strategy is needlessly time consuming and may not give you the results you are looking for. That is where services like Intellifluence come in.
In today's world every successful app launch campaign needs to take into account the impact influencers can make in the success of their app and allocate a budget for such promotions.
With Intellifluence iOS app developers and even tech accessory makers who make accessories for iPhone, iPad and Mac can get access to thousands of influencers that are ready to promote their products to a wide audience. You can offer the free product, cash or both as incentive.
Promoting your app to influencers is a no-brainer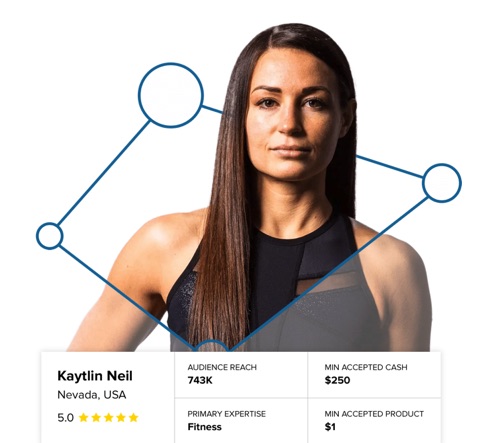 Why a service like Intellifluence will increase your chances of success with an influencer is because influencers on their platforms have joined the service on their own, and are ready to accept and run promotional campaigns. This alone makes it far better than cold approaching an influencer who may not be ready to take you up on your offer or may not have an interest in running your campaign on his or her platform.
Getting your app promoted with influencers rather than traditional banner advertisement has another benefit. Ads and promotions posted by Instagram influencers, YouTubers and Bloggers are immune to ad blockers. So no matter if a user is using an ad blocker on their computer or iPhone, your promotional content will be seen by your targeted audience.
Getting started with Intellifluence is simple. Just sign up for the service, choose your plan and gain access to hundreds of tech influencers who are ready to promote your app or tech product to their audience.
When you get access to the marketplace you will be able to see the potential reach of every influencer and the channels they can promote your app on. You will also get information about the kind of audience an influencer has, which can be helpful in judging whether an influencer's audience is suitable for your product.
Running campaigns from Intellifluence dashboard is very convenient. You can run and manage multiple campaigns, talk to influencers through the messaging feature, discover new influencers to work with and check reports on current and previous campaigns.
What makes Intellifluence better than other influencer marketplaces for app developers or direct cold approaching is their all-in-one solution, influencers that want to work with you, great ROI and no long-term contracts. Perhaps more importantly what makes it great is the fact that influencers on their marketplace are real people who have a real audience that you can promote your product to.
Disclosure: iOSHacker may receive a commission if you purchase products through our affiliate links. For more visit our privacy policy page.