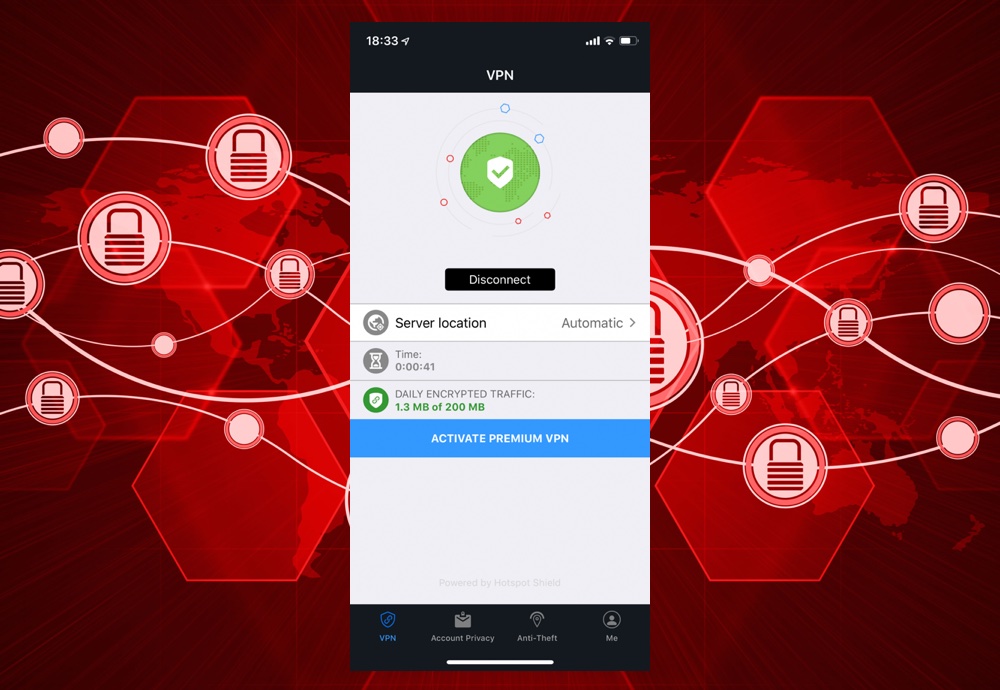 Due to their insane popularity and user reliance on them, smartphones are the biggest target for hackers and attackers. Nowadays people store their most valuable data on their iPhones making them the perfect target to steal private data. This can range from sensitive information like bank details, credit card information, user's private data like photos, browsing history and more.
iPhones are generally more secure than other smartphones out there, however there are still steps that you can take to make your device even more secure. One such thing is using a VPN. As we have detailed several times on this website, a VPN is an essential tool that lets you browse the internet freely. A VPN will not only let you access content that is either not available in your region or blocked by the government, but it will also keep your browsing data hidden from government agencies, hackers and attackers.
There are many VPN apps out there however few offer features and flexibility offered by Bitdefender Mobile Security for iOS. With this app you can get a fully functional VPN network for your iPhone or iPad and use it for free for your day to day needs. The VPN network offers up to 200MB of traffic per day without any charge.
If the 200MB per day limit is not enough, you can also opt for premium version that will allow you to anonymously browse the Internet without any bandwidth restrictions.
With Bitdefender you can gain access to sites and services that are not available in your country. You can watch Youtube music videos, open blocked websites and access features in online services that don't work on your normal network. The app even lets you choose your desired location, so you get to choose from multiple virtual locations all over the world including US, UK, AU and IT. This is great for unlocking region locked features.
You will also be able to browse the Internet without any worries of surveillance or worries of your browsing data getting into the hands of advertisers.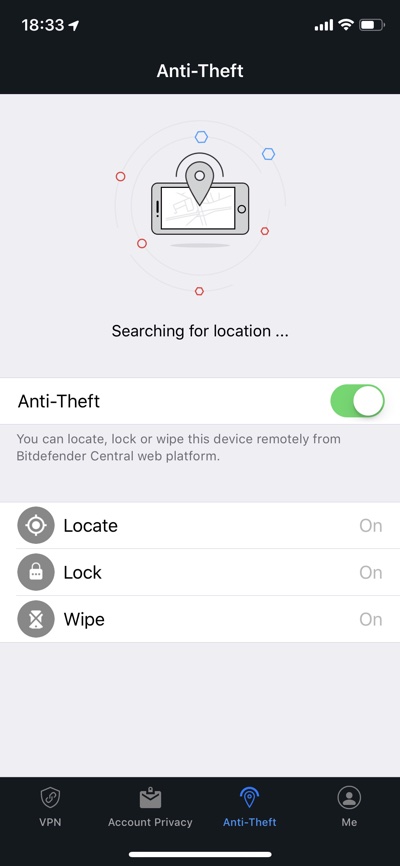 In addition to VPN the Bitdefender Mobile Security app for iOS also offers useful features like ability to block device remotely in case of loss or theft. From your Bitdefender dashboard you can easily locate, lock and wipe your device and protect your data from getting into the wrong hands.
Another great feature of the app makes it possible for users to see if their email account has been hacked. You can easily verify whether your email account has been breached so you can change your password in time. You can see if an email account has been breached by simply opening Account Privacy section of the app. There you can add email addresses that you want to monitor for leaks.
The Premium VPN subscription for the Bitdefender Mobile Security app costs $29.99. You can also pay $6.99 monthly.
Disclosure: iOSHacker may receive a commission if you purchase products through our affiliate links. For more visit our privacy policy page.