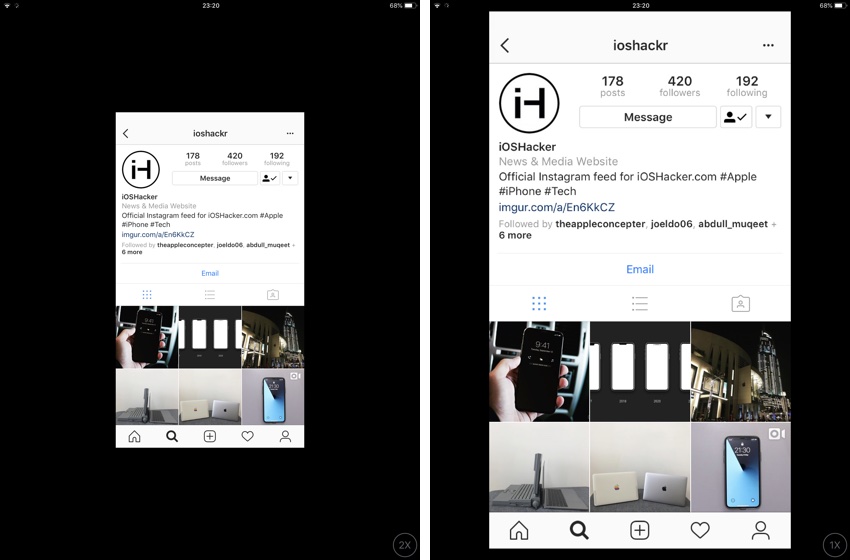 Those with an iPad know how infuriating it is to be forced to use an iPhone app on an iPad. Thankfully most apps out there support iPads with native resolution. However there are still many developers out there that simply refuse to build an iPad app. One of the most popular examples that comes to mind is Instagram.
While it is up to developers to choose if they want their apps to support iPads, with iOS 12 Apple has made the experience of using iPhone-only apps a little better.
Starting iOS 12 (developer beta 2) iPads will run iPhone apps in iPhone 6's resolution. Previously the apps used to run in iPhone 4's resolution that made the usable app area very small. With iOS 12 users will be able to get more out of their favorite iPhone apps on the iPad due to increased real estate the apps will be able to offer, despite still running at an iPhone resolution.
The increased resolution not only allows the apps to display more content but the apps look much better, especially when zoomed in at 2x size.
The iPhone 6 resolution for apps was added in iOS 12 beta 2, and we hope this feature stays part of the operating system when iOS 12's final version is released in the fall.