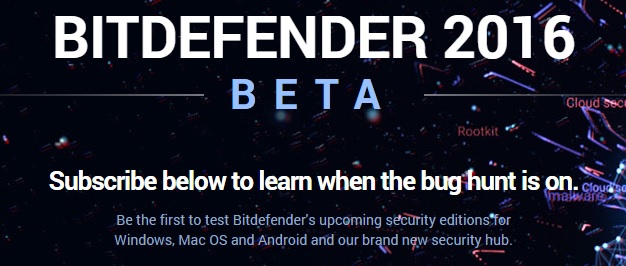 When it comes to antivirus software, Bitdefender Antivirus is certainly among the best. We have covered iOS specific Bitdefender products in the past and would advise you to check out their Clueful app. Now the company is ready to overhaul its entire home user line of products that are available for all major platforms including Windows, Mac and Android. The 2016 lineup, which will be launched soon will bring new as well as improved features to the products.
Before the official launch the company is beta testing the Bitdefender 2016 software. The beta program is open to anyone who is interested in trying out the upcoming 2016 line of products and get a feel of what's to come.
Beta testing will not only give you an opportunity to get a sneak-peek into the future of one of the world's most popular antivirus software, but you will also get a chance to try it out to see if it is worthy of your purchase. This is great for those who are on the fence on deciding which antivirus software they should purchase. In addition to that the company is also offering rewards that includes tablets, smartphones and smartwatches for those who will help perfecting Bitdefender 2016.
If you are interested in beta testing then go to the Bitdefender 2016 beta page and subscribe!