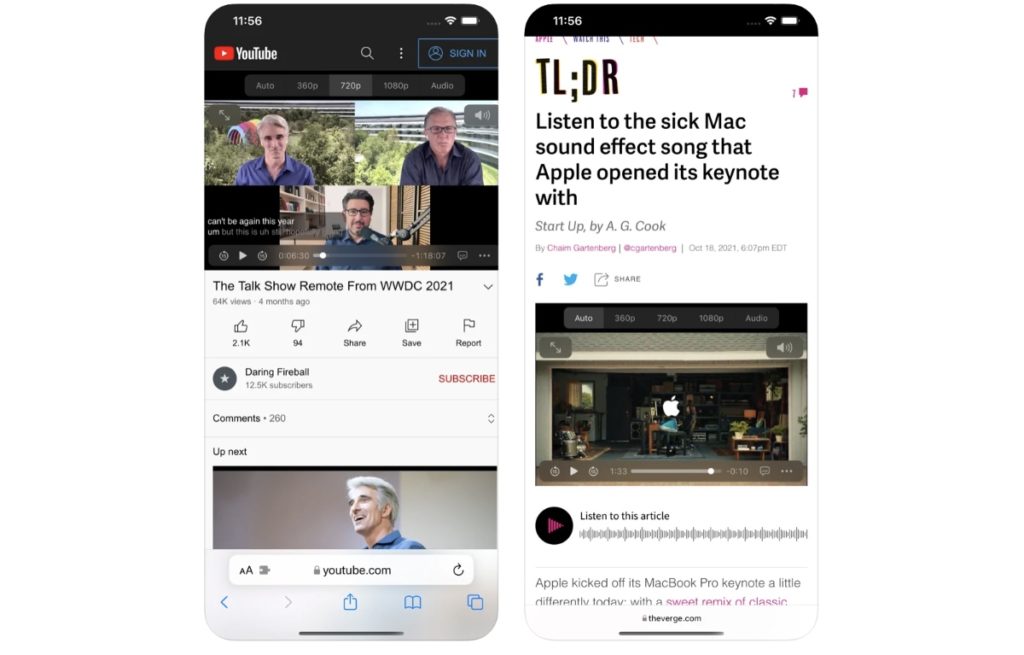 Many of you would agree that experience of using YouTube on an iPhone or iPad isn't that good. This is true for both the YouTube app and the YouTube website in Safari.
YouTube is full of pre-roll ads, blocks Picture-in-Picture mode and background audio among other annoyances.
A new Safari extension called Vinegar aims to fix YouTube's most annoying problems on iPhone, iPad and Mac Safari. With this extension users can replace the native YouTube player with a native HTML video tag on both YouTube.com and other sites that have embedded YouTube videos. Doing so brings a number of improvements to the YouTube experience.
The Improvements
With Vinegar installed users get the Picture-in-Picture functionality for YouTube's website, which means they can not only switch to other tabs but they can also exit Safari and open another app while the video keeps playing in a PiP window.
In addition to bringing PiP back Vinegar also removes the in-video ads and the annoying pre-roll ads that you have to suffer through before you can start watching your desired video.
Vinegar also brings one of the most desired feature of YouTube users: The Background Audio Support. Yes you read that right, with Vinegar extension Safari will keep the audio playing in the background while you exit Safari and even lock your device, which is perfect for listening to music, podcasts and lectures.
Other features of Vinegar Safari extension include prevention of play, pause and seek tracking by YouTube.
You can download the Vinegar Safari extension on any iPhone or iPad running iOS 15 or later and Macs. The extension is available for $1.99. With a single purchase you can use this extension on iPhone, iPad and Mac.
Disclosure: iOSHacker may receive a commission if you purchase products through our affiliate links. For more visit our privacy policy page.