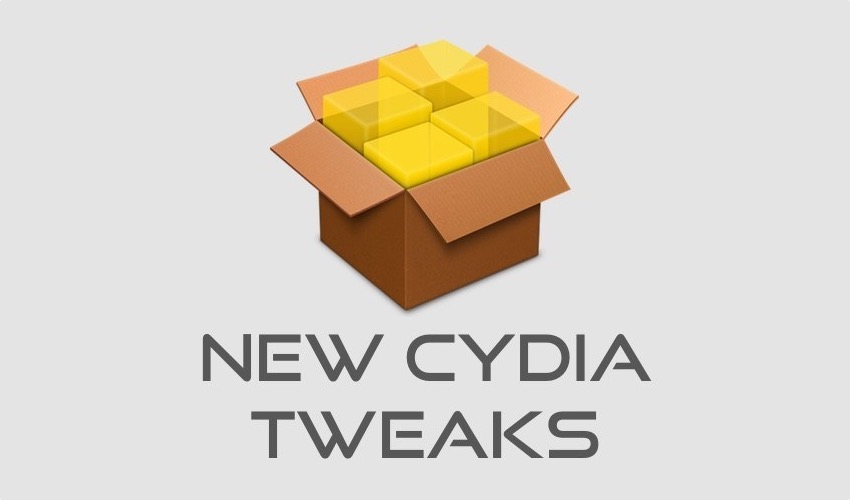 While we eagerly await any news on iOS 12 jailbreak's release, it is easy to forget that there are hundreds of thousands of iOS users who are still running jailbroken iOS 11 on their devices. If you are one of these people, then we have got some great new Cydia tweaks for you. Read on to learn about BatteryColor, PhoneForceOpenTab, Cornuicopia, SCRemoveAds, MyTitleWidgetName and malleus.
PhoneForceOpenTab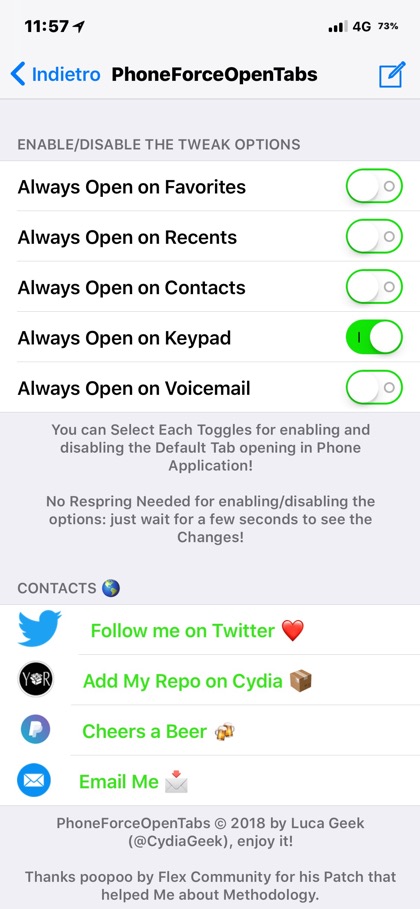 I always find it annoying that whenever I launch the Phone app it opens the last accessed tab instead of the Keypad. This behavior adds an extra step for users if they want to access the tab other than the one that is presented to them. PhoneForceOpenTabs solves this problem by allowing users to choose a default tab. You can choose any one of favorites, recents, contacts, keypad or voicemail as your default tab. Once you have selected one, whenever you launch the Phone app you will get access to it right away. PhoneForceOpenTabs tweak is available in Cydia for free.
BatteryColor

The BatteryColor tweak adds a gradient look to the battery indicator by changing its color as the battery drains. The tweak can be downloaded for free on any iOS 11 powered device.
Cornuicopia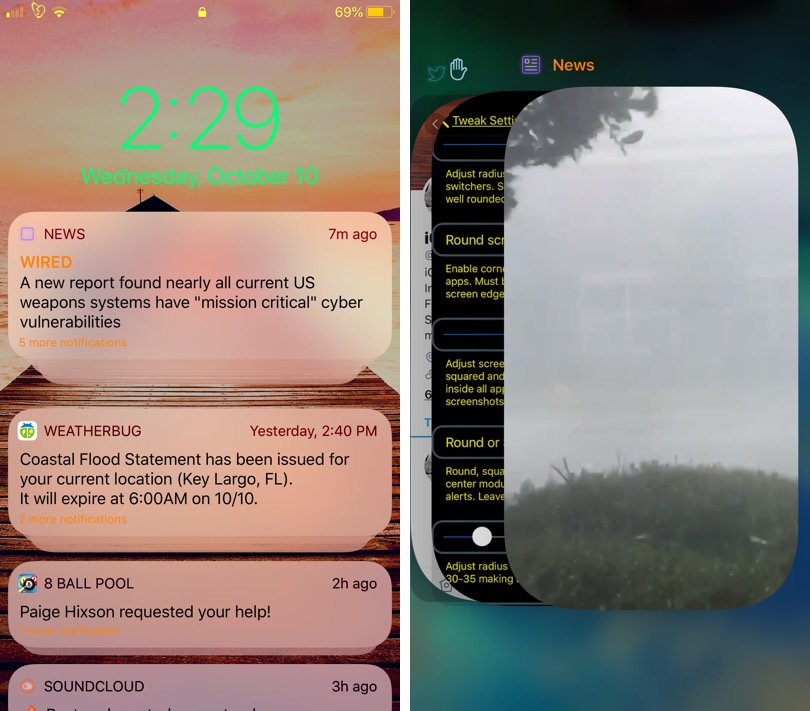 This strangely named Cydia tweak makes it possible for users to make different parts of their iOS device rounded. After installing the tweak you will notice that app switcher cards, deck, notifications, screen edges, videos, Control Center modules, sliders, buttons, widgets etc have become rounded. Cornuicopia also lets users choose the radius of the rounded corners. You can download this tweak from Cydia for free.
SCRemoveAds
Want to experience the Snapchat app ad free? Then try the SCRemoveAds from Cydia. It removes the Snapchat ads that appear when you are watching stories. This iOS 11 tweak is available for free.
MyTitleWidgetName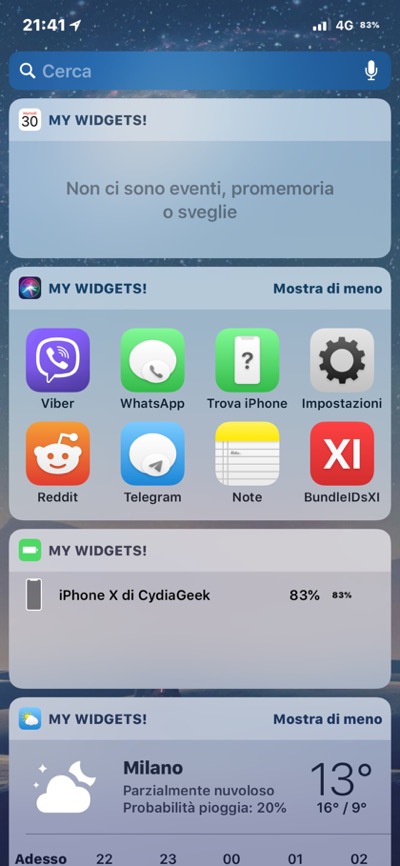 Install the MyTitleWidgetName tweak if you want to rename the lockscreen widgets on your jailbroken iOS 11 device. After downloading this tweak you will be able to add custom title names to different lockscreen widgets. You can download this tweak from Cydia for free.
malleus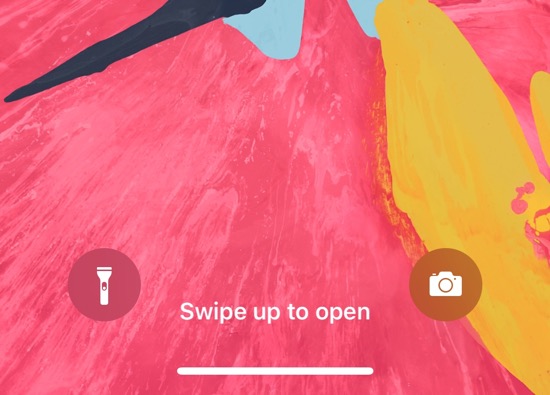 With iOS 12.1 Apple has added sound effects that play when you press the 3D Touch lockscreen toggles for flashlight and camera. malleus tweak brings similar sound effects to iOS 11. The developers says he was unable to find the exact sound so instead he used the scrolling sound from iOS's data picker. You can download this tweak on any device with 3D Touch for free. You can also use this tweak to add the lockscreen shortcut button sound to non-3D Touch devices if you are using tweaks like HomeGesture, which add 3D Touch shortcuts to older devices.
Disclosure: iOSHacker may receive a commission if you purchase products through our affiliate links. For more visit our privacy policy page.