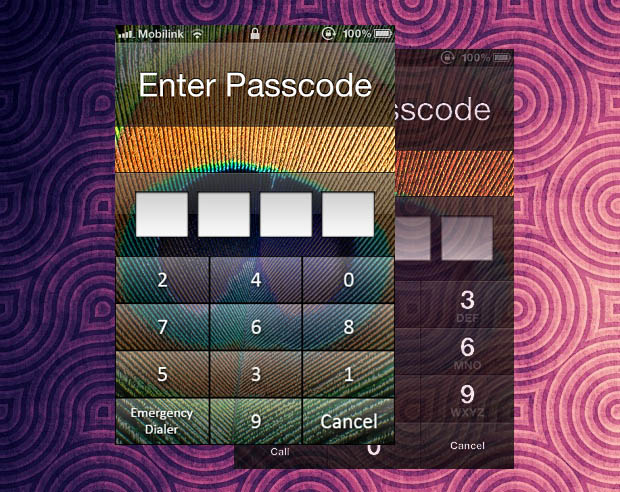 New CodeScrambler tweak from Cydia aims to make passcode feature even more secure by shuffling the buttons on lockscreen's numpad.
One of the best ways to keep your personal data on the iPhone secure is by using the built-in passcode feature. This feature of iOS restricts the access to the iPhone or any other iOS device to anyone who does not know the user specified 4 digit code.
While this feature is great for keeping things private there is a possible loophole in it. As with any other type of password entry anyone can notice what you are typing in the passcode screen and that way they can know your secret code. As you will be doing it many times and the passcode only consists of only 4 digits chances are it will not be very difficult for someone to have a look when you are entering the code and discover your secret.
Now a new Cydia hack called the CodeScrambler tweak is released in Cydia that solves this problem. The tweak shuffles the digits on the passcode numpad and does that every time you try to unlock your device. Since you will be entering in a different pattern every time you enter your passcode, no one will ever be able to guess what you entered and emulate the pattern to access your device without your consent.
CodeScrambler tweak does not have any options to configure and works right away after getting installed on your device. It requires iOS 5 or iOS 6 or work.
In order to use CodeScrambler just install it from Cydia on your jailbroken iPhone or iPod touch and set a passcode on your device.
CodeScrambler tweak is available in Cydia for $0.99 under BigBoss repo.