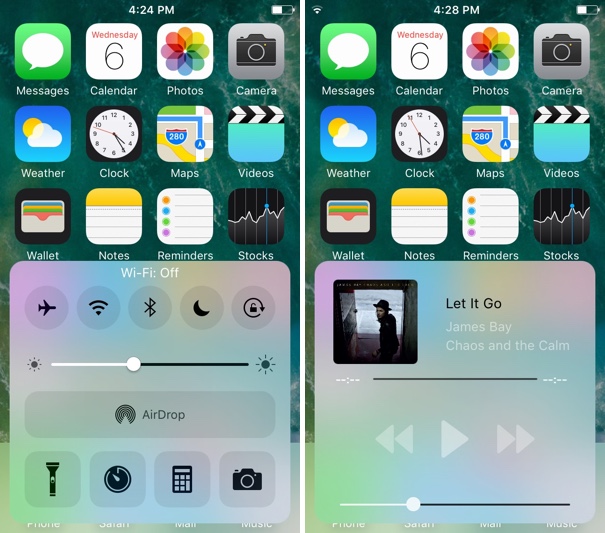 Do you like the new look of the Control Center featured in iOS 10 and want to get it on your jailbroken iOS 9 device? If yes, then check out the new Decorus tweak from Cydia. The hack simply brings the iOS 10 style Control Center to iOS 9 including the smaller size, detached and rounded edges as well as a second page for the Music Controls. With this tweak you get the closest experience to the real iOS 10 Control Center.
The tweak offers several configuration options available through the Settings app. After installing the tweak you will get the new look for the Control Center. As you can see in the screenshots above the new Control Center has one less section, as the music widget is moved to a second page accessible through a swipe gesture. Even the Music page looks very similar to the real iOS 10 CC. On the first page you will notice that unlike iOS 9's default Control Center, the new one floats on the screen instead of opening like a drawer. Its edges are detached from all three sides and the corners are rounded.
Decorus tweak also allows users to customize the look of their new Control Center. Users can change the color of its UI elements, so you can change the background color, change the blur color and more. Users also get to choose different appearance for the Music controls page. There are several other options available through Settings.
The Decorus tweak is available in Cydia for $0.99 through the BigBoss repo. It is fully compatible with iOS 9 or above.