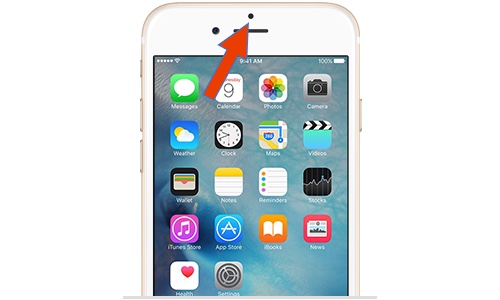 Every iPhone or iPad user knows that in order to lock their device they have to press the lock button. However if you have a malfunctioning lock button or simply don't like pressing it, then we have got a nice hack for you. With the new ProximityLock tweak from Cydia you can change the way your device is locked. It allows you to lock an iPhone through the help of its proximity sensor.
For those of you who are not aware of what proximity sensor does, it is a special sensor found in top part of the iPhone. It checks to see if anything is covering the front of the device and turns the display off. It is not active at all times, however you might have seen proximity sensor in action when you are on a call. Whenever user puts the phone to his or her ear the device's screen turns off and the touchscreen stops taking inputs. The screen is lit again when user removes the iPhone from the ear.
Taking advantage of the proximity sensor, the ProximityLock tweak locks the device whenever the user moves his or her hand over the sensor. So when you are using your iPhone and want to lock it, you can simply put your hand over the top section of your iPhone (where the front camera is located) and lock your device.
While this is a cool idea, it may also make you lock the device unintentionally, which can be quite annoying. In case you were wondering, tweak's developer notes that it does not affect iPhone's battery life.
You can download the ProximityLock tweak from Cydia for free. It is compatible with all jailbroken devices running iOS 9 or above.
Disclosure: iOSHacker may receive a commission if you purchase products through our affiliate links. For more visit our privacy policy page.