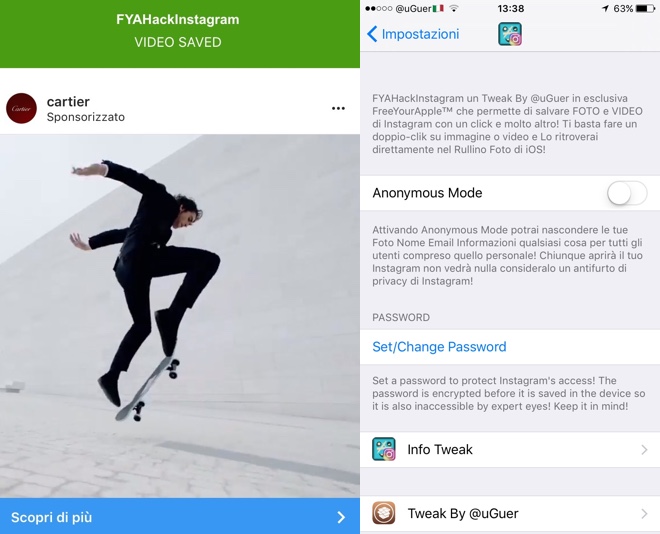 Instagram app does not allow users to save photos or videos that have been shared on the platform by others. This can be a problem if you want to download something shared on it. Right now only way to save photos from Instagram is to take a screenshot and crop it. If you want to save a video, then you are out of luck. F.Y.A Hack Instagram tweak aims to change that for those users who have jailbroken devices.
With this hack you can save photos as well as videos on your device's camera roll with a single click. The F.Y.A Hack Instagram will save HD images in the background without disturbing your Instagram experience. That's not all however, as you can also use this hack to add password protection to your Instagram account preventing others from seeing your account without your permission.
You can download F.Y.A Hack Instagram tweak from Cydia for free. It works with iOS 9 and iOS 10 powered devices.