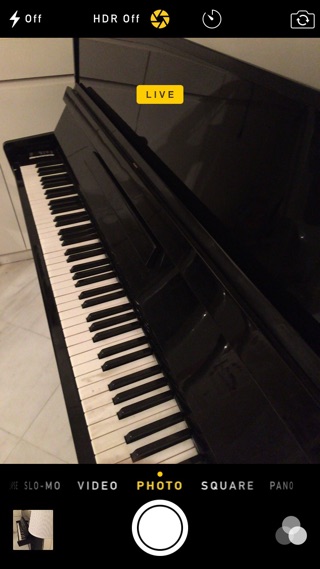 One of the most notable features of the new iPhone 6s and 6s Plus is Live Photos. This new feature of the Camera app records seconds of before and after footage when you take a still photo. You can see this recording and live the moment of the photo complete with sound and movement by deep pressing in Photos app previews. Apple has kept this feature exclusive to the new iPhones, however that hasn't stopped the jailbreak community from bringing this feature on older devices. So if you are jailbroken, you can get Live Photos feature on your iPhone 6 or older by installing the PhotosLive tweak from Cydia.
Just like the official Live Photos feature, the PhotosLive tweak integrates with the stock Camera and Photos apps. The tweak can also be turned on or off right from the Camera by tapping on the dedicated button. Again, just like Apple's implementation on the 6s, the tweak also shows a 'Live' indicator when the mode is turned on.
Since older devices do not have the 3D Touch functionality of the new iPhones, users can view their live photos by tapping and holding on them. You can even set Live Photos taken from PhotosLive tweak as your lockscreen wallpaper and animate them by long pressing on them.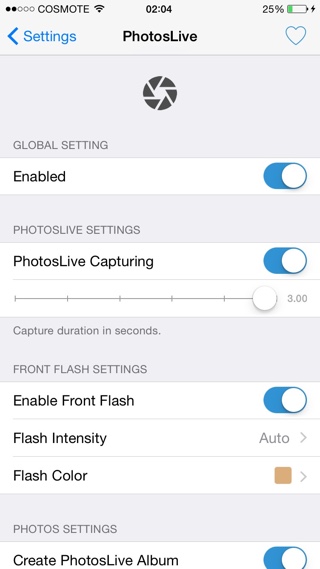 The Photos remain 'live' even when you sync them with your computer. According to tweak's description you can sync a photo to your computer, delete it and then copy it back to your iPhone, and the live data will still be intact. The data of the live photos is hardcoded on JPEG file and remains with it forever. Any device that does not have Live Photos functionality will preview the photos just like a still image.
In addition to adding Live Photos functionality to older devices the new PhotosLive tweak also brings front-flash feature to older devices, ability to export live photos as GIFs, ability to adjust the length of live photo scenes and more.
If you are remotely interested in the idea of Live Photos but don't want to upgrade to iPhone 6s or 6s Plus, then PhotosLive is a must have for you.
You can download the PhotosLive tweak from Cydia for $1.99. The tweak is available at a discounted price, and will soon go to the original price of $2.99. It works with all devices running iOS 8 or above.