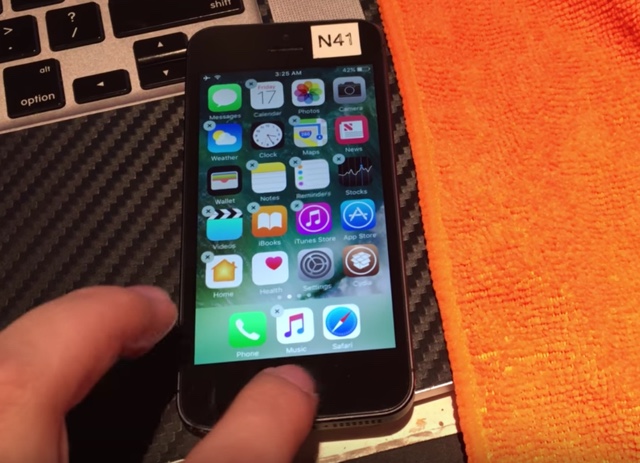 While we are still desperately waiting for iOS 9.3.2 jailbreak, talented iOS hacker and developer iH8Sn0w has already been working on an iOS 10 jailbreak. The popular hacker has just posted a demo video on his Youtube channel in which he has shown an iPhone 5 running jailbroken iOS 10. The video clearly shows that the device is not only running Cydia without any problems but can also restart without losing its active jailbreak state, meaning the iOS 10 jailbreak shown in the video is untethered.
The hacker has also shown that he has root access to his iPhone, which further proves the legitimacy of this iOS 10 jailbreak. Of course it would be silly to expect a public release of this jailbreak from iH8Sn0w or any other jailbreaker for that matter at this stage, as iOS 10 is still in beta and only first beta is out. The final operating system will be released in the fall with the release of iPhone 7, and by then a lot of things could have changed. This includes Apple closing the vulnerability iH8Sn0w has used to achieve his iOS 10 jailbreak.
It is encouraging to know that not only is iOS 10 jailbreakable but Cydia also runs on it without any problems. Before posting this demo video iH8Sn0w also revealed on Twitter that Cydia runs on iOS 10 without any crashes.
Well, Cydia doesn't crash on iOS 10. Hooray- no hacky fixes needed (for now?).

— iH8sn🌸w (@iH8sn0w) June 14, 2016
As always we will continue our reporting on the state of iOS 9 and now iOS 10 jailbreak and will post any new updates here.
Disclosure: iOSHacker may receive a commission if you purchase products through our affiliate links. For more visit our privacy policy page.