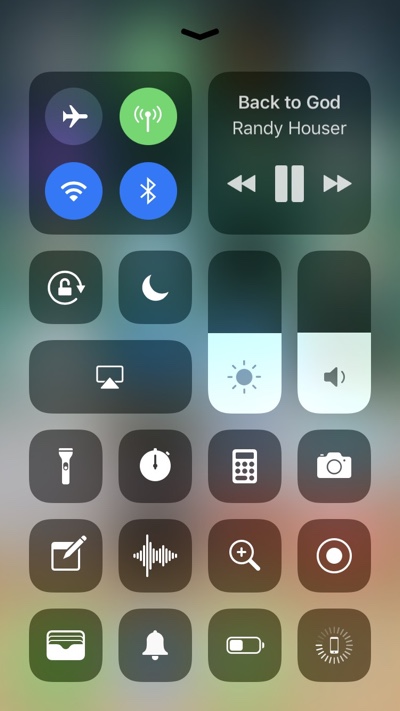 One of the biggest changes that iOS 11 brought to the iOS platform is the Control Center. The software update brought a major change to the Control Center giving users a single page experience complete with useful shortcuts, hidden menus and 3D Touch gestures.
iOS 11's Control Center is certainly one of our favorite features of iOS 11. However if you are jailbroken and running iOS 10 on your iPhone, you don't have to miss out on its features. The newly released Maize tweak by Creatix Dev Team brings the iOS 11 Control Center experience to iOS 10.
The tweak goes a step further than bringing just the look of the new Control Center to iOS 10, as it also adds the 3D Touch shortcut menus that users can access with force press or long press on their devices.
In the screenshots above you can see how well the tweak has been designed and implemented. In fact it is hard to tell if these screenshots are from a real iOS 11 powered devices or a jailbroken iOS 10 iPhone running the Maize tweak.
A great feature of the Maize tweak allows users to switch between different Wi-Fi networks right from the Control Center screen. Just tap and hold on the Wi-Fi toggle and choose the network you want to connect to.
As you would expect from a jailbreak tweak, Maize is highly customization. You you can toggles and shortcuts from the Settings.
You can download the Maize tweak from Cydia for $3. If you have previously bought CCXI tweak from iOSCreatix, then you get a 50% discount, and the tweak will be available for $1.50.