Just like any other day new tweaks have been released in Cydia with aim to add new features to iOS. Today's roundup of great new iOS 7 tweaks include CamBlur7, HUDDismiss, HudSlider and iBatteryInfoPro. Here's what they do.
CamBlur7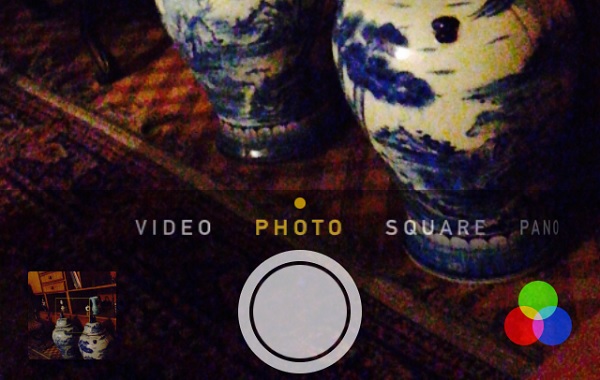 CamBlur7 makes the Camera.app's UI elements how they should have been in the first place. With this tweak installed button bar of the stock camera app is made transparent instead of black. The new look of the app feels much better than the original. CamBlur7 is available of free.
HUDDismiss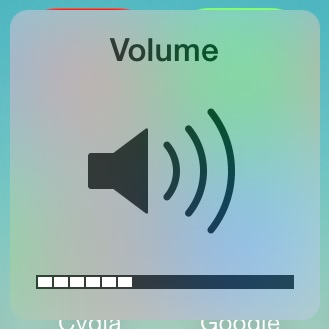 The HUDDismiss tweak allows users to quickly dismiss the Volume HUD simply by tapping it. Usually when you press the volume buttons the HUD appears for a few seconds before disappearing. This tweak gives user a way to get rid of it quickly. HUDDismiss can be very useful when playing a game, watching a video or during a Facetime video call. Its free.
HudSlider
HudSlider allows users to increase or decrease the current volume by sliding on the HUD. they can simply drag the current volume block and move it on either side. With HudSlider you don't have to press and hold or tap the volume buttons repeatedly and its much quicker, too. Hudslider is a free tweak as well.
iBatteryInfoPro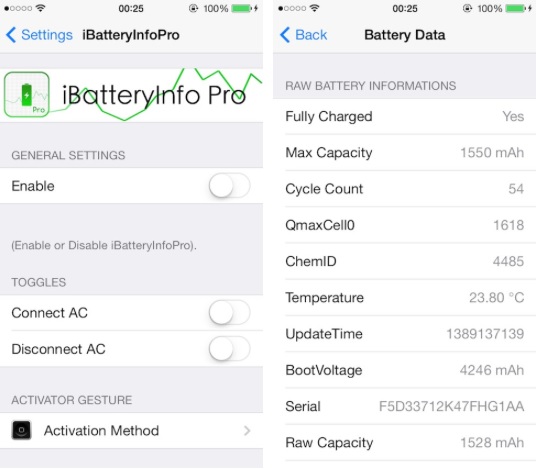 iBatteryInfoPro tweak makes it possible to access information about device's battery and the cable. With this tweak users can view information like max capacity of their battery, whether it is fully charged, charge cycle count, current temperature of their battery and more. They can also configure this tweak to make it turn off stuff like GPS, Bluetooth, WiFi and more when you are running low on charge. iBatteryPro is available for $0.99.
More roundups like this