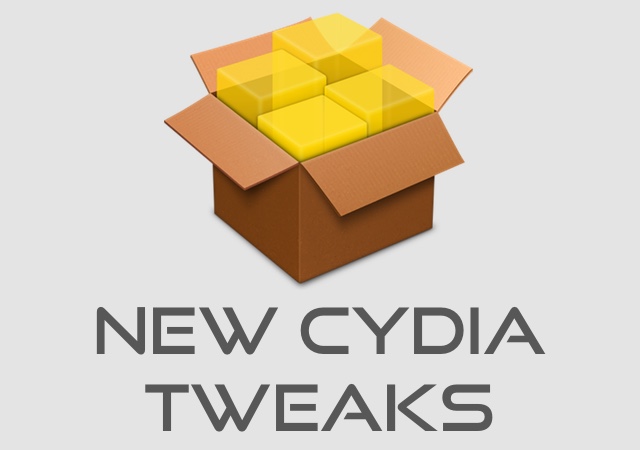 There may not be a jailbreak available for iOS 9.1 yet, but that clearly does not mean that jailbreak developers have gone on a vacation. If you refresh your Cydia sources you will realize that these folks are still hard at work, releasing some awesome new iOS 9 tweaks for us to use. In this post we have featured some of the best new Cydia tweaks released in the jailbreak store in the past few days. Read on to learn about BrowserBreadcrumbCleaner, Ghosty, Label Notify, Pegasus, SpotWhite, Tactful and Unicode Faces.
BrowserBreadcrumbCleaner
iOS 9 has a useful feature that puts a back to app link in the status bar, whenever you click on any URL that takes you to Safari or Chrome. This status bar button lets you return to the original app with tap of a button. BrowserBreadcrumbCleaner tweak takes the functionality of the Breadcrumb button a bit further by closing the new site's tab whenever you tap on it. So if you opened ioshacker.com by pressing on a link from the Mail app, with this tweak installed whenever you will press the status bar breadcrumb button to return to Mail, the tab for ioshacker.com will closed automatically as soon as you leave. BrowserBreadcrumbCleaner is available in Cydia for free.
Ghosty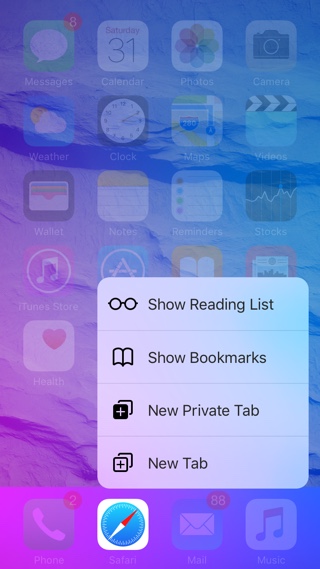 Ghosty tweak replaces the typical blur effect that appears behind the 3D menus with a nice and clear background. While removing the blur effect, Ghosty also adds opacity to the wallpaper and the icons, giving a nice look as a result. You can download it for free by adding 'https://repo.cpdigitaldarkroom.com' repo to your Cydia sources. You will also be able to download it from default Bigboss repo soon.
Label Notify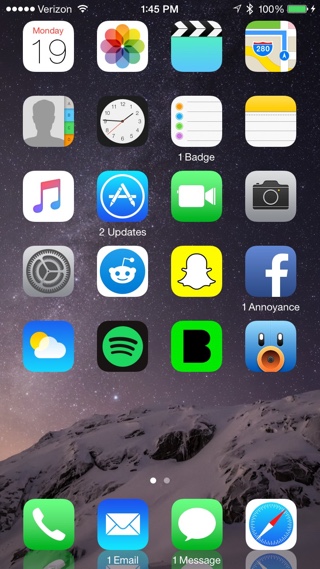 Label Notify is a tweak many users who hate the notification badges have been waiting for. This tweak replaces the usual notification badges that appear on the icons with subtle icon label notifications that tell you how many notifications are pending for any particular app. The tweak offers many customization options such as ability to select a custom label, change text color, fill color, option to hide labels that don't have any notifications and more. Label Notify is available in Cydia for $0.99.
Pegasus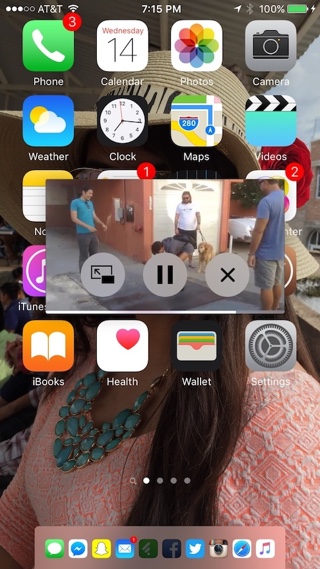 Do you fancy having the picture-in-picture feature of iPad on your iPhone or older model of the tablet? If yes, then install the Pegasus tweak from Cydia right now. Pegasus runs any video in a draggable window that has on-screen fullscreen, play/pause and close buttons. Pegasus works in a similar way as the original picture-in-picture feature of iPad, meaning your video will keep on playing even when you are using other apps. It supports stock as well as third-party apps that run web videos. Pegasus is available in Cydia for $2.99 and works with all iOS devices running iOS 9.
SpotWhite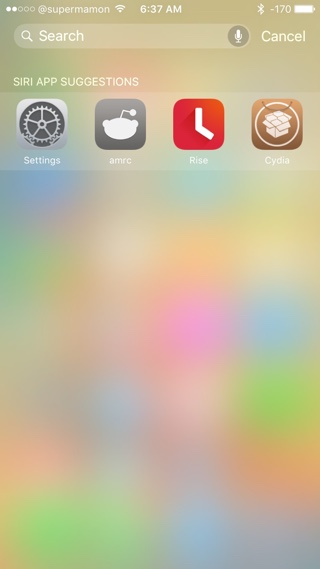 SpotWhite tweak replaces the normal blur effect from Spotlight page's background with a simple white blur, which looks pretty cool. You can download it for free.
Tactful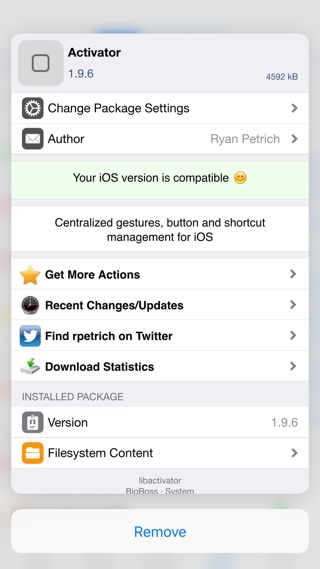 The newly released Tactful tweak brings the 3D Touch functionality to Cydia app. With Tactful installed you get a quick access homescreen menu for Cydia icon, which lets you instantly add a repo, refresh sources, directly open search or installed pages. In addition to that Tactful also adds peek and pop functionality to Cydia enabling users to view details of a package. You can also press hard on a cell to add/remove a tweak. Tactful is a free tweak that you can download from the Bigboss repo.
Unicode Faces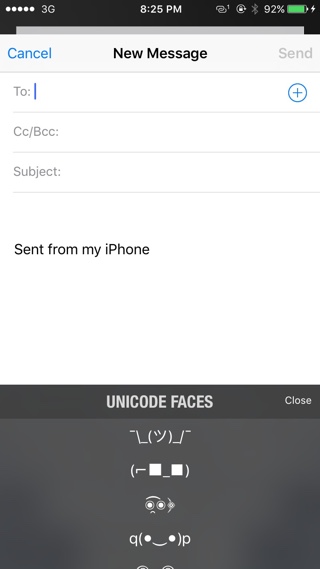 Do you find Emojis a bit too mainstream and use Unicode Faces instead? If yes, then try the new Unicode Faces tweak from Cydia. It adds a separate unicode faces panel to your keyboard, that you can access by long holding on the space button. It is available for free.
Disclosure: iOSHacker may receive a commission if you purchase products through our affiliate links. For more visit our privacy policy page.