Now that you have jailbroken your iOS device running iOS 8.3, it is finally time to have some fun. A bunch of great new tweaks have been released in Cydia, all of which feature full support for the new jailbreak. To make sure you don't miss any of these new hacks we have created this roundup that features tweaks like No Caller ID, LandscapeProximity, Kepo and others. Read on to learn what they do and how you can download them on your device.
Disable WhatsApp Call Vibration
WhatsApp has a vibration feature that vibrates the iPhone when someone is calling you through the application. WhatsApp's vibration feature even overrides iOS's Do Not Disturb mode, which is kind of annoying. Disable WhatsApp Call Vibration as its name suggests puts the app in its place by disabling the vibration for incoming WhatsApp calls. You can download it for free.
House Arrest Fix
iOS 8.3 blocks access to app containers when you try to access them through apps like iExplorer or iFunBox. House Arrest Fix solves this problem by letting you access them over USB. Its a free tweak.
IconSash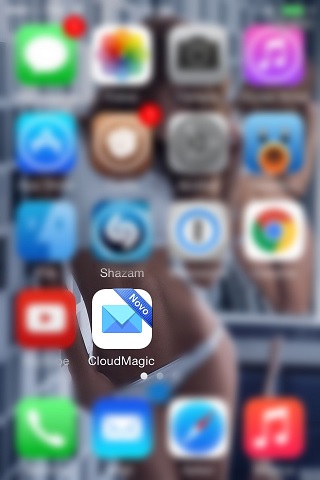 Until iOS 6 iPhone used to add a 'New' tag on a newly installed app's icon. This changed with the release of iOS 7. If you miss the classic tags then you can get them back on your iOS 7/8 powered device with IconSash tweak, which is available for free.
InterAccess

The InterAccess tweak shows an indicator in the status bar that tells the user if Internet is working or not. This tweak is useful when 4G or a WiFi connection is available but its not connected to the internet. InterAccess is available for free.
Kepo
Kepo tweak makes sure the stock Phone app always opens to the dialer screen, so you don't have to perform that extra step of tapping on the keypad tab. Kepo is available for free.
LandscapeProximity
LandscapeProximity tweak enables proximity sensor while your device is in landscape mode. It is a free tweak as well.
No Caller ID
Do you receive a lot of calls from 'Unknown' callers that you never pick up? No Caller ID tweak lets you get rid of such calls by simply blocking them. After you have installed this tweak you iPhone will no longer ring when you receive such a call. You will still be able to see the calls listed in your call logs. No Caller ID is a free tweak.
NoNewMark8
Whenever you download a new app or update one from the App Store, iOS displays a blue dot next to its name to indicate the app was recently added or changed. NoNewMark8 disables the blue dot indicator and is available for free.
MultipleReturnToSender
MultipleReturnToSender allows you to send replies to messages by tapping the return key multiple times. The video above shows how this tweak works. It is available for free.
WACallConfirm
WACallConfirm is a tweak every WhatsApp user should install. It adds a simple confirmation dialog that appears whenever you try to initiate a new call in WhatsApp. This tweak will help in preventing accidental calls in WhatsApp. WACallConfirm is available for free.
Disclosure: iOSHacker may receive a commission if you purchase products through our affiliate links. For more visit our privacy policy page.