Apple added big changes for mobile Safari in iOS 7 update, which brought a new design, better navigation and performance improvements. While Safari has improved a lot over the past few years there are several features that are still missing from it. One of the missing features i.e. commonly found on desktop web browsers is ability for users to restore a recently closed tabs.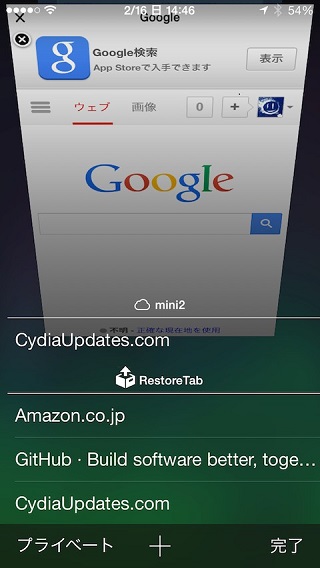 Having an option to open the recently closed tab makes web browsing much more convenient. We all use this feature on our Macs and Windows computers and would love to have it on mobile Safari as well. If your device is jailbroken you can add the feature to restore tabs on your iOS device by installing RestoreTab tweak from Cydia.
This hack adds an easily accessible menu in the tab switcher screen that allows users to access the tabs that were closed most recently. RestoreTab not only restores the website that was recently closed but it also restores full history so you can go back to pages as well, just like how this feature works on desktop Chrome or Safari browsers.
RestoreTab supports almost all iOS versions including iOS 7, 6, 5 and 4. You can download it for $0.99 from Cydia's Bigboss repo.