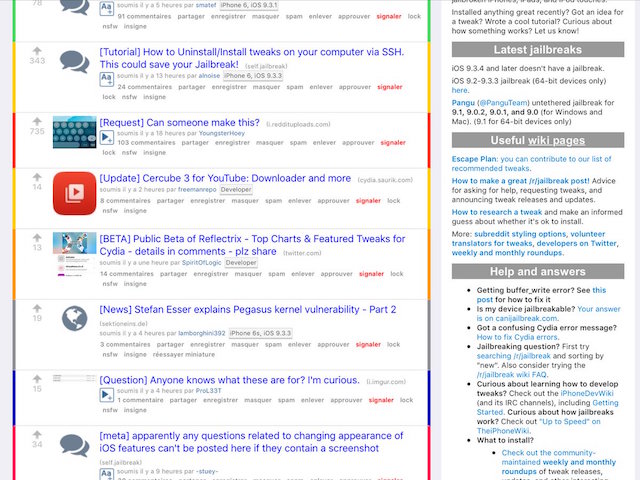 While using Safari for web browsing you might have noticed that when you are scrolling through a long web page most of Safari's UI element disappear. This is done so you can get the best view of the content you are looking at. While Safari hides the bottom bar entirely the top bar is not removed completely. Instead it is minimized to show the status bar and the url of the website. There is no official way of making the wasted real estate useful.
If you want to get the true fullscreen web browsing experience on Safari, then you should try the SafariFullScreenScrolling from Cydia. After installing SafariFullScreenScrolling tweak the top bar will completely disappear when you start scrolling. The tweak will even hide the iOS status bar, giving you that important real estate. There are no options to configure for this tweak. Simply install it and launch Safari to see its affect.
Installing this tweak makes a significant difference to the Safari experience. It works so seamlessly that after sometime you will forget there is a tweak installed and will think of it as a stock feature.
You can download SafariFullScreenScrolling tweak from Cydia for free. It fully supports iOS 9 or above.