Over the last few months we have seen some really innovative tweaks being released in Cydia that change the way icons appear on the homescreen and how we interact with them. The Apple Watch inspired Aeternum tweak is one example. If you don't like the Watch inspired look but are looking for something new then SphereView tweak is something that might interest you. This tweak replaces the boring old look of the homescreen with a 3D sphere complete with features like rotation, zooming and landscape support.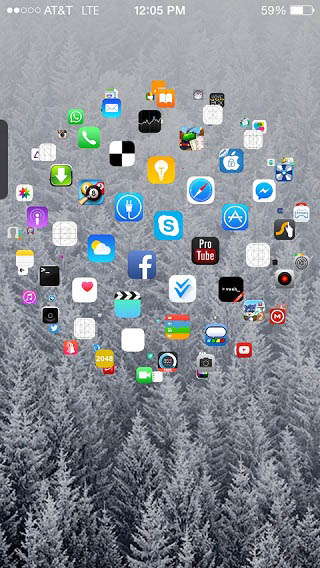 With SphereView you can turn your homescreen into a 3D sphere with icons rotating all over the place. The flow of rotation is so realistic that you can even see the icons present at the furthest end of the sphere. Users can make the rotation fast by swiping to access the app you want to launch or zoom in for a clearer view. The tweak also enables users to have a dock, so they can access their most used apps with ease.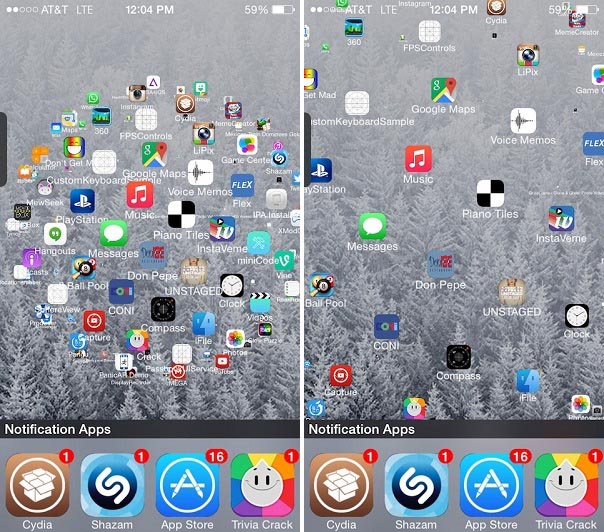 From Settings you can enable or disable the icon label for apps. It is recommended that you keep this option turned off for a better looking experience. SphereView also supports landscape mode, which looks quite good on devices with larger display such as iPhone 6 Plus and iPad.
Users can turn the 3D sphere view on and off from tweak's preference page, so they don't have to uninstall the tweak whenever they want to access the normal view.
SphereView tweak is available in Cydia for $3.99. It requires iOS 8 to run.