On previous versions of iOS the operating system used to show a playing sign in the status bar to indicate that music is currently being played in the background. The sign was displayed regardless of the music app that was playing the song and worked for both stock and third party music applications.
For some strange reason Apple removed this feature from iOS with the release of iOS 7. The removal of this feature seems so strange because it was not only a handy feature but also because the company has not offered an alternative for it.
If you are missing the now playing sign that used to appear in the status bar until iOS 6 then you can get it back on your iOS 7 powered device by installing a tweak from Cydia. The tweak is called NowPlayingStatusBar and it is currently available through Cydia for free.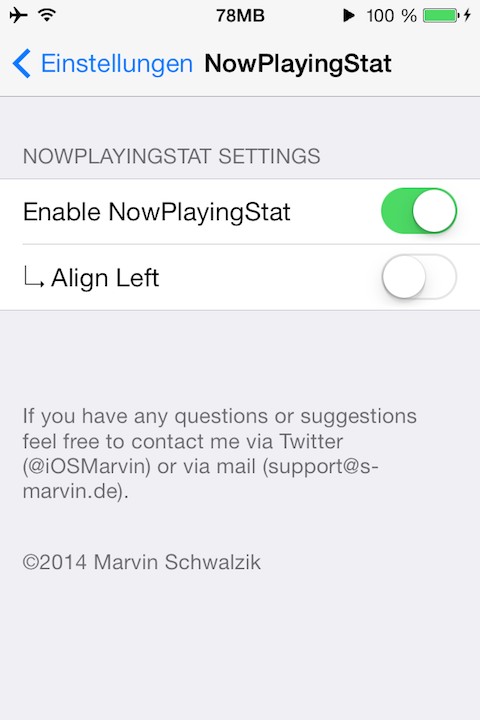 Apart from adding the now playing sign in the status bar the tweak also has some added features such as ability for users enable or disable the now playing sign as well as select different shapes for the sign. Available options include the simple play sign, a circle and custom. The custom option allows users to add their own artwork, which will appear in the status bar when a song is playing. If you don't upload your custom sign but select this option anyway the tweak will display a Beats music logo in the status bar.
For now this tweak only works for stock music app. But we hope that a fix with support for third party music apps will arrive soon as well.
As mentioned above the NowPlayingStatusBar tweak is available in Cydia for free under BigBoss.