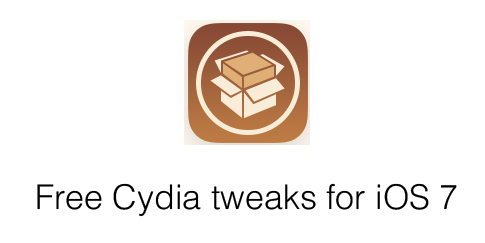 Today we have got some useful tweaks to power-up your jailbroken iOS devices. These tweaks are not only free but useful enough to fix annoyances you face on your iOS devices. In this post we have featured CloseAll, SafariTabCount, TimePasscode, CCRespring and Open In Chrome. All of these tweaks are free and worth downloading in our opinion.
CloseAll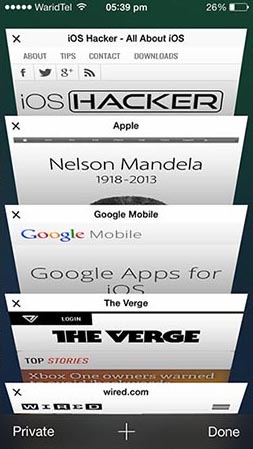 This tweak is really useful and a must have. There isn't any built-in option to close all the opened tabs in Safari. We posted a simple trick that let you perform this task. But CloseAll does this task more efficiently. Just tap and hold the cross (x) button on any opened tab and it will close all the tabs. You can get CloseAll for free and it's available under BigBoss repo.
SafariTabCount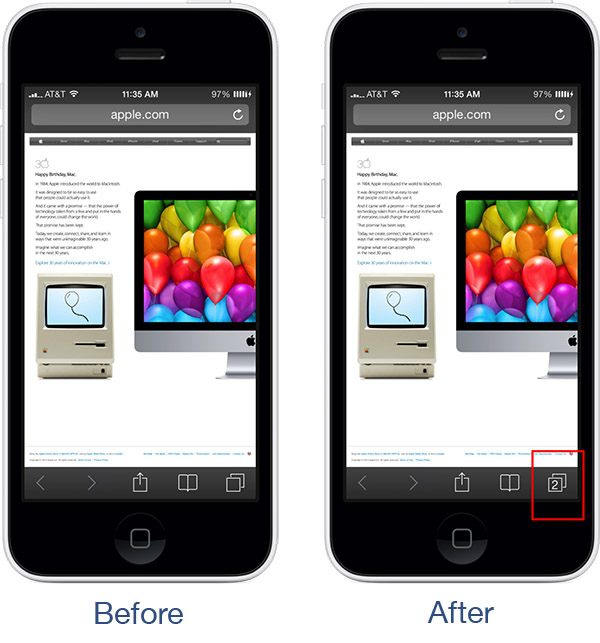 By default Safari doesn't show the number of tabs opened at a time as you can see in the screenshot above. This tweaks simply fixes that problem and displays the number of tabs opened.
SafariTabCount is a free tweak that can be installed via ModMyi repo.
TimePasscode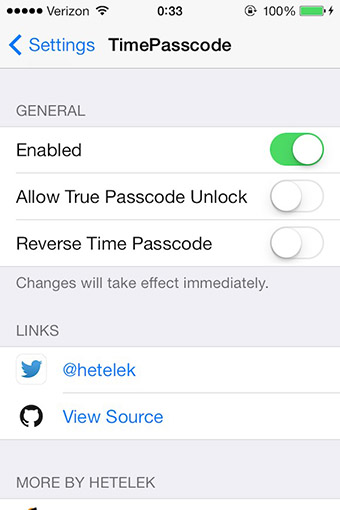 It is a good tweak for those of you who want to keep their iOS devices protected. This amazing tweak brings a dynamic password to your iPhone, iPod touch and iPad. What is dynamic password you might be wondering. With this tweak your password changes every minute, according to the current time. Let's say current time is 1:32 then your passcode will be 0132, and when its 11:25, passcode will be 1125 and so on. You can even enable the reverse toggle and in that case for 11:25 you passcode will be 2511. While it is a super useful and secure tweak it is only useful when others don't know how it works. Time Passcode is also available for free at BigBoss repo.
CCRespring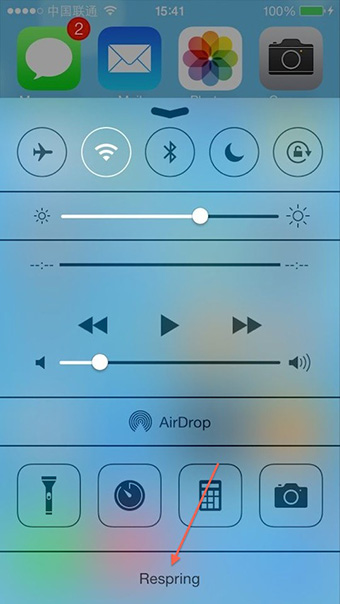 This simple tweaks adds a respring button to the Control Center of your iOS device. So if you want to respring your device, just swipe up to bring Control Center and tap the Respring button. CCRespring is available for free under BigBoss repo.
Open in Chrome
It is not a new tweak but it recently got updated to support iOS 7. It sets Google Chrome as your default browser allowing you to open links directly in Chrome. You can get Open in Chrome from ModMyi repo for free as well.
Disclosure: iOSHacker may receive a commission if you purchase products through our affiliate links. For more visit our privacy policy page.