Today's round of Cydia tweaks consists of some interesting hacks that aim on making your life easier. Three of the four tweaks mentioned in this post are free while one is paid costing $1.99. Read on to see what Brightness Activator 2, mVisualizer, PurpleBoard and SafariAlwaysPrivate do and how you can download them.
Brightness Activator 2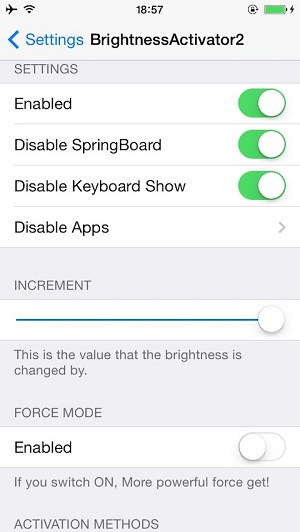 Brightness Activator 2 tweak allows users to take advantage of Activator actions or gestures to quickly increase or decrease their device's brightness. It offers several options that enable the user to change the way it works, which include enabling or disabling it in certain apps or sections of iOS. Although it may seem pointless at first, this hack makes sense for those who have disabled the Control Center on their device or don't like using it. You can download Brightness Activator 2 for free from Cydia.
mVisualizer
mVisualizer is a cool tweak for your iOS device that adds an animation to the lockscreen, which adapts to the sound playing on your device or coming from its surroundings. You can change the way these animations look and feel like by choosing from different animations, changing colors and visibility.
But that's not all as mVisualizer also adds another feature to the lockscreen and that is a voice memo creator, which functions right from your lockscreen. Want to turn your voice memos into reminders? Just set a time to play them automatically. The recordings are stored in an app that can be accessed by tapping on the grabber found on bottom left side of your screen. From this app you can play, delete or share your voice memos. mVisualizer is available in Cydia for $1.99.
PurpleBoard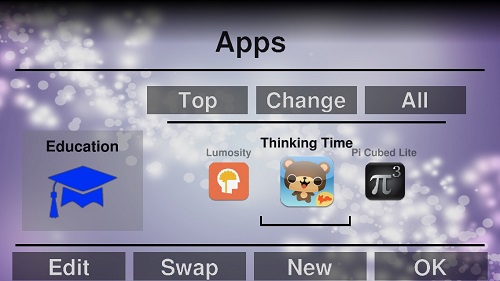 Bored of the iOS springboard on your iPod touch? Then try PurpleBoard, which is the SB alternative for your device. It consists of 3D dock icons, folders, ability to have multiple copies of same app, weather app and more. PurpleBoard does not actually replaces the SpringBoard of your device but acts as an alternate skin. You can download PurpleBoard for free from Cydia's BigBoss repo.
SafariAlwaysPrivate
Are you someone who always keeps the Safari browser in Private mode? If yes then download the SafariAlwaysPrivate tweak. This tweak keeps Safari in Private mode and will only let you get out of the mode once you disable the tweak from Settings. You can download it for free.