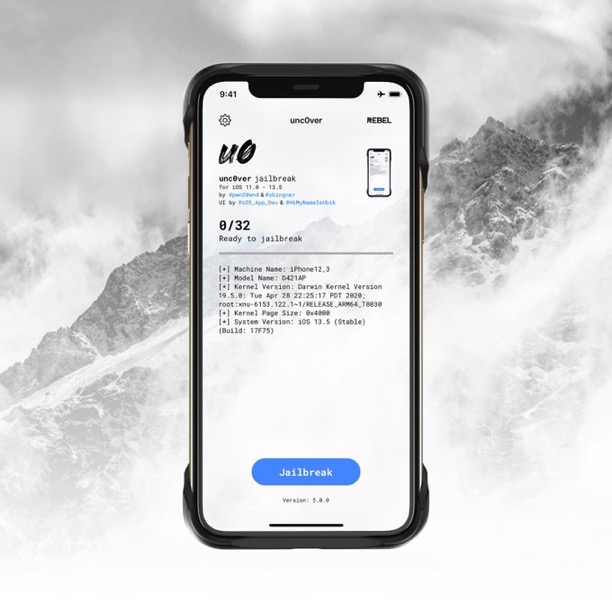 Famous jailbreak team unc0ver has announced iOS 13.5 jailbreak for all supported devices. The jailbreak will be released soon.
Jailbreak team unc0ver has made a surprise announcement on their official handle. In a tweet sent out on @unc0ver account the team has announced their next major jailbreak release with unc0ver v5.0.0.
What makes this particular jailbreak's announcement super exciting for jailbreak fans is the fact that it will support iOS 13.5 on all compatible iOS devices that run this version of the operating system.
If you don't know this already, iOS 13.5 and iPadOS 13.5 has recently been released to public and is the latest version of iOS.
In their tweet team unc0ver has explicitly mentioned that unc0ver v5.0.0's jailbreak will be available for all devices running the iOS 13.5.
We are going to release #unc0ver 5.0.0 with support for every signed iOS version on every device using a 0day kernel vulnerability from @Pwn20wnd in sponsorship with https://t.co/l4SDOTDUla very soon. Update your devices to 13.5 and follow our progress on https://t.co/cNIUANaJr2.

— unc0ver Team (@unc0verTeam) May 21, 2020
So this should include iPhone 11, iPhone 11 Pro, iPhone 11 Pro Max and all previous models. On the iPad Pro side the recently released 2020 iPad Pro should also be part of the support list.
Without going into much detail team unc0ver has revealed that they will be using Pwn20wnd's 0day kernel exploit for this jailbreak. For those interested in jailbreaking their devices, team unc0ver has advised all users to upgrade their devices to iOS 13.5 and iPadOS 13.5.
The fact that a jailbreak for iOS 13.5, an latest iOS version has been announced is very exciting for the jailbreak community. It is also reminiscent of the good old days of jailbreaking when hackers were more active in release jailbreaks for new iOS versions.
The sudden announcement of this major news lead many to speculate whether @unc0ver and @pwn20wnd Twitter accounts have been hacked.
However Pwn20wnd soon put rumors to rest confirming they are indeed working on an iOS 13.5 jailbreak.
If anything is hacked, that is iOS 13.5. Not my Twitter account.

— @Pwn20wnd (@Pwn20wnd) May 21, 2020
So what should you do to prepare for iOS 13.5 jailbreak?
For now you should just sit tight and wait. Apple has just released iOS 13.5 and iPadOS 13.5 and the update is out for everyone to install.
A clean installation is recommended so instead of updating your software via Software Update section, download the iOS 13.5 IPSW and do a clean install instead.
After doing so there will be more waiting depending on when unc0ver is ready for public use.
As soon as unc0ver v5.0.0 is released you will be able to run it on your device and achieve an iOS 13.5 jailbreak.
As always we will follow up on this developing story and will let you know when more information is available.