iOS devices are great at doing many things and one of the things they excel at most is gaming. Over the past few years we have seen tons of awesome games hitting the App Store that have changed the mobile gaming forever. Gaming on iPhone, iPad or iPod touch is not limited to any particular genre as almost all types of titles are available for the iOS platform.
In this post we are going to tell you about 10 insanely addictive iOS games that are so good that you won't be able to resist yourself from playing them. These games are perfect for everyone including those who just got their new iPhone, iPad or iPod touch as well as iOS veterans.
1. Mega Dead Pixel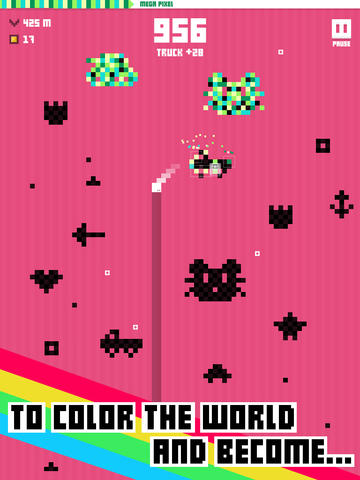 This game is based on a dead pixel's endless fall in which he has to survive by not colliding with other pixels. He can grow  bigger by getting small white '+' pixels and become a giant by near missing other pixels on his way. Mega Dead Pixel is full of surprises and twists on top of its beautiful retro pixel design that will surely get you hooked. You can download it for free from the App Store.
2. Ridiculous Fishing

Ridiculous Fishing is the winner of Apple Design Award 2013 and that alone proves how good this game is. As its name suggests it is a game based on fishing but that's not it as there's twist. It features a character named Billy who tries to go as deep as possible and avoids hitting his hook with a fish. The game features hours of gameplay, variety of weapons and unlockables. It is available for $2.99.
3. Limbo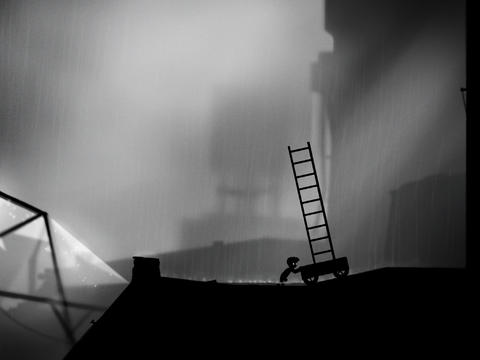 Limbo first came out on the Mac and after becoming one of the most popular game there it debuted on iOS earlier this year. Limbo features a simple yet addictive gameplay that works even better on iPhone and iPad's touch screen than it did on the Mac. Despite its lack of colourfulness  the design of this game is pretty attractive and so is its gameplay. Limbo is available for $4.99 in the App Store.
4. Impossible Road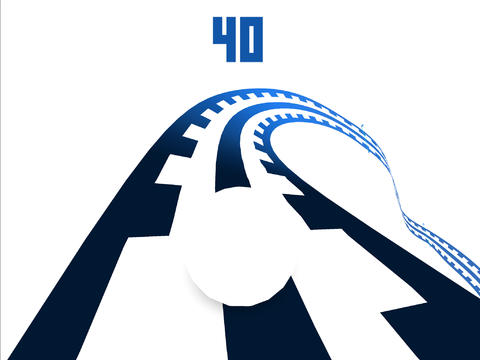 The Impossible Road is another addictive iOS game that features a simple gameplay that can entertain you for hours. The game is all about risks and rewards in which you have to keep your Vessel alive. There are jumps, banked curves, hair-pin bends and other challenges that keep things interesting. This game is available for $1.99 in the App Store and supports all types of iOS devices.
5. Cut the Rope 2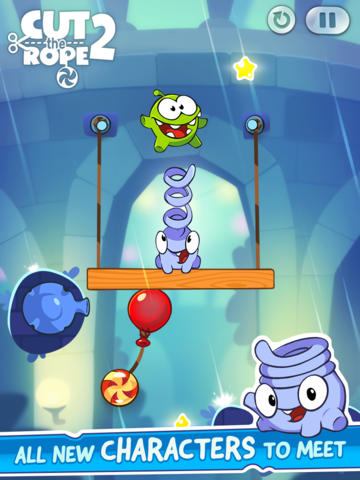 Retaining the cuteness from the original Cut the Rope game its sequel is even more addictive thanks to completely new challenges and all new characters. Cut the Rope 2 brings 120 new levels, 5 new characters, ability to choose candy and more. You can download it for $0.99 from the App Store.
6. Rayman Jungle Run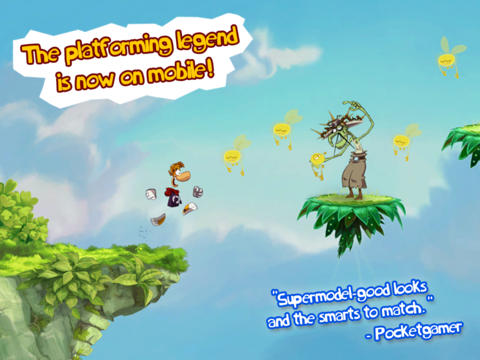 Rayman is a popular platformer game that has been available on many platforms. Just like other platforms this game was an instant hit the moment it got released for iOS. It features an addictive gameplay, a big world to explore and more. You can download it for your iPhone, iPad or iPod touch for $2.99.
7. Type:Rider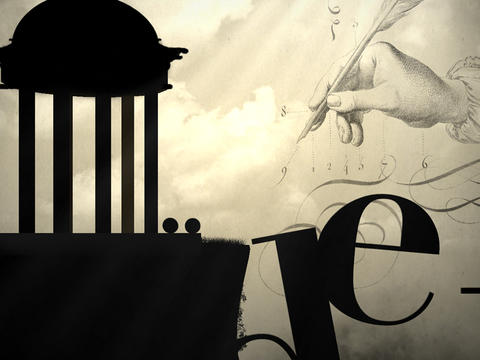 Type:Rider game features a fascinating design that takes you to a journey to the world of typography. You have to play as 2 dots that are travelling through the time. These dots discover different techniques and styles from the world of typography through out their adventurous journey. The game features beautiful artworks, different methods of controls and more. It is available for $0.99.
8. Tetris Blitz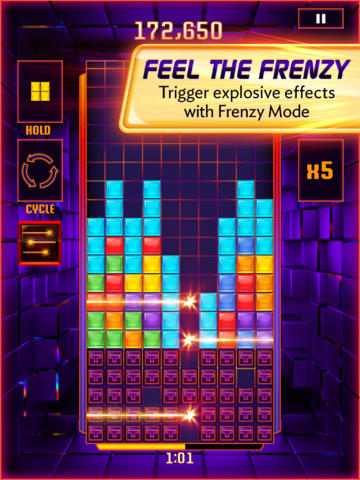 Tetris Blitz for iPhone gives a modern touch to the classic Tetris game. It features an entertaining gameplay in which users have to race against time in order to complete the given challenge. It is available for free.
9. Badland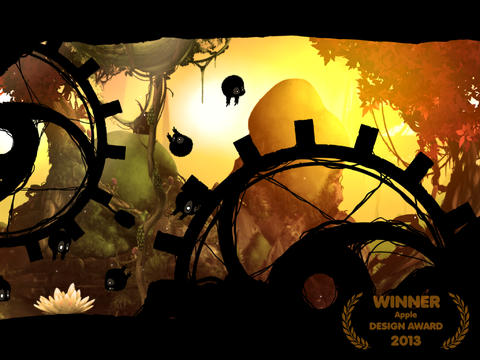 Badland is another game on this list of insanely addictive games for iPhone, iPad and iPod touch that has won Apple's Design Award 2013. It is a side scrolling adventure game with beautiful graphics and a fun gameplay. It is based on a forest's inhabitant who is going ono a journey of crossing the forest and in his journey he comes across many challenges including traps and other obstacles. You can download it for your iPhone or iPad from the App Store for $3.99.
10. Tiny Wings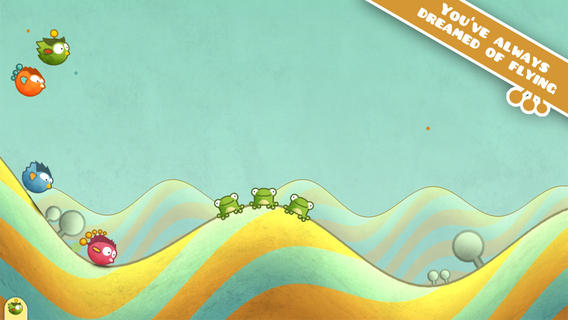 Tiny Wings is another awesome side scrolling game with an epic plot and gameplay. It features a cute bird who happens to have love for flying but cannot fulfil his dream due to his tiny wings. He uses the hills as jumps and then flaps his wings to fly. But he has little time as it is getting dark and he has to reach home before the sunset. Tiny Wings features a challenging gameplay, gorgeous graphics, a multiplayer mode and more. It is available separately for iPhone/iPod touch and iPad and costs $0.99 and $2.99 respectively.