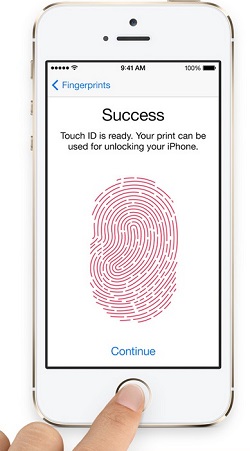 Touch ID is one of the coolest features Apple has introduced in iPhone ever since its first release. While it is a very powerful feature Apple has kept it limited to unlocking the device and authenticating App Store purchases even though it has a potential of doing much more.
Thanks to the release of iOS 7 jailbreak it seems like we might finally be able to get the most out of iPhone 5s's Touch ID feature. Jailbreak developer Elias Limneos has teased a video of a new jailbreak tweak he is currently working on called iPhone 5S Touch Identification Tweak. This tweak for jailbroken iPhone 5s will allow users to lock certain apps of their choice and only allow access to them after fingerprint verification.
This tweak's concept is similar to Cydia tweak LockDown Pro but of course it replaces passcode with Touch ID, which is far more convenient and secure than passwords.
Elias Limneos is not an unfamiliar name in the jailbreak community as he has created some pretty well known tweaks in the past including SBRotator, CallBar, AquaBoard and AudioRecorder.
The Touch ID tweak for iPhone 5s sounds like a great idea and something users would love. It also highlights a missed opportunity on Apple's part as the company could have utilized the full potential of its advanced Touch ID hardware by offering more use of this feature. We can see this becoming an official iOS feature someday but until then we will have to rely on the jailbreak tweaks.
No ETA or pricing details were shared for this tweak.
Disclosure: iOSHacker may receive a commission if you purchase products through our affiliate links. For more visit our privacy policy page.