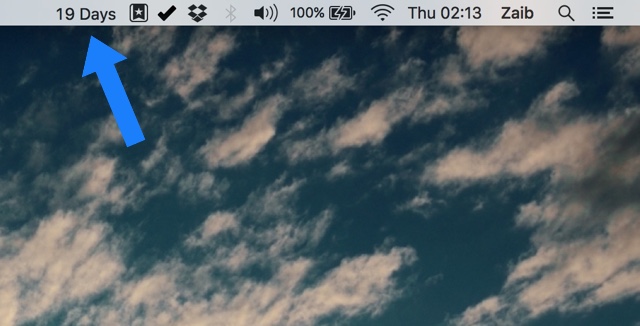 If you are looking for an easy and simple way to add a minimalistic countdown to your Mac's status bar, then we have got the perfect app for you. The Status Bar Countdown app, which is available for download through the Mac App Store allows users to add the countdown in the menu bar. The best thing about this app is that it works as advertised and there are no fancy features or ads that you need to pay to get rid off.
Setting up the Countdown with this macOS app is as simple as it gets. Simply install it and launch it from the LaunchPad. Next hit the countdown that appears in the menu bar, and then click on the 'Settings' option. There you can select the end date for the countdown, choose if you want to show remaining days only or you also want to show hours and minutes. I personally like the days only option as it looks more minimalistic, however you can choose as you like depending on the nature of your countdown. If you have a longterm countdown, then you can even enable the 'Show Years' option too.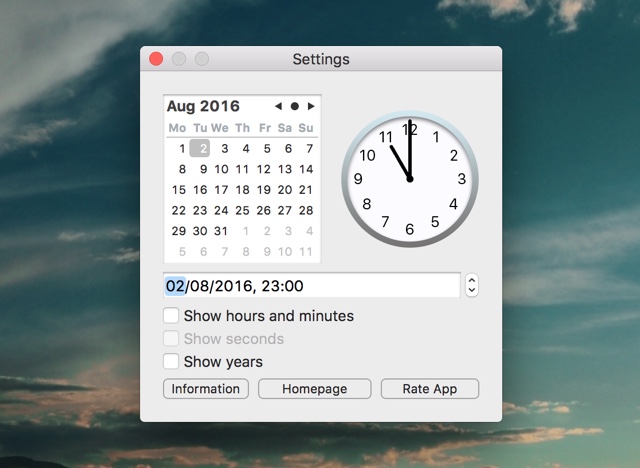 You can download the Status Bar Countdown app for free from the Mac App Store. Just click on the link below and download it.