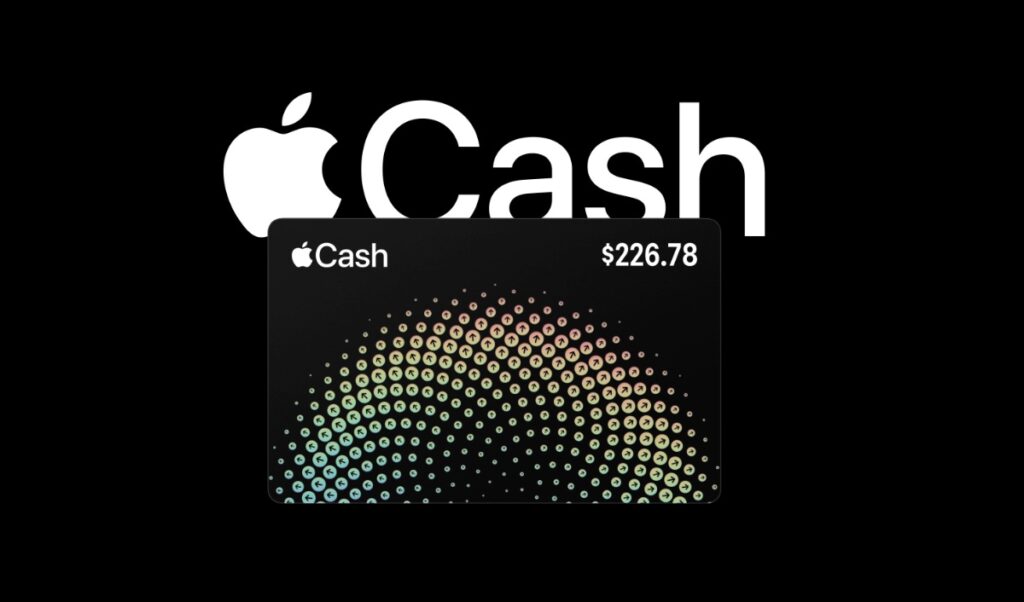 In this Apple Cash Family guide we will show you how you can set up Apple Pay Cash and manage Apple Pay Cash allowance for teens with Family Sharing.
Apple cash works similar to any cash management service like PayPal or Cash App. For signing up, The Apple cash age requirement for children is under 18 years. However, it allows a family organizer to set up cards for teens using Family Sharing.
Guardians can add money to an Apple Cash card either from a bank account directly or through peer-to-peer payments. Similar to other payment solutions, people can use Apple Cash to send and receive money.
The Apple Cash card shows in the Wallet app on iPhones by default but it needs to be configured by an adult before it can be managed. Once you set it up, the card functions in the same way as any other card do in Apple Wallet.
Instead of deducting an amount from a debit or credit account via Apple Pay, the Apple Cash card charges straight from the loaded balance. This proves to be quite beneficial for teenagers who do not own a debit or credit account. Users can send and demand cash through iMessage and use Apple Cash just like any other card with Apple Pay.
This implies that when a user credits their Apple Cash balance, the cash can be used anywhere Apple Pay is accepted. Other than this, the Apple Cash card supports bank transfers for people that prefer to transfer the balance back to a bank account.
Setting Up Apple Pay Cash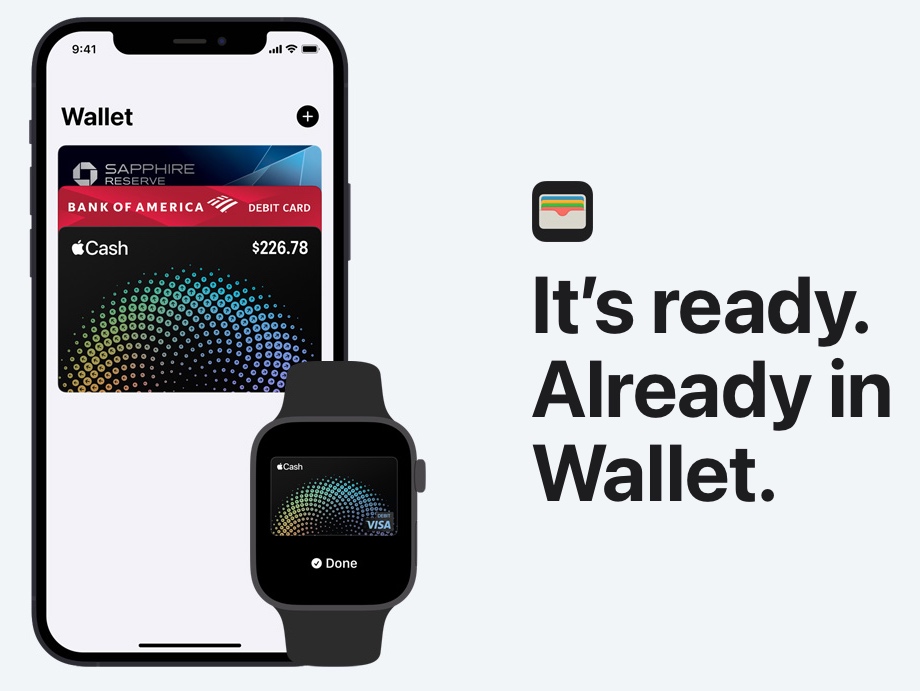 To set up Apple Cash Family, the family organizer should begin the procedure and there must be a Family Sharing group member under 18.
The family organizer must set up their account prior to setting up Apple Cash Family. It's crucial to sign up for Apple Cash with the same Apple ID used to start Family Sharing. This is because Apple pay cash doesn't work if the two services are enabled through different accounts.
To set up a personal Apple Cash account as the family organizer, follow the steps below:
Step 1: Go to the Settings app on iPhone or iPad and scroll down to Wallet & Apple Pay.
Step 2: Toggle Turn on Apple Cash to activate.
Step 3: Scroll down to Payment Cards and select Apple Cash.
Step 4: Follow the prompts to configure Apple Cash as the family organizer.
Step 4: Open the Settings app again on the family organizer's iPhone.
Step 5: Tap the user's name at the top of the screen and scroll down to Family Sharing.
Step 6: Select Apple Cash and then the name of a child or teenager who is a part of the organizer's Family Sharing group.
Step 7: Tap Set up Apple Cash and follow the on-screen prompts to confirm and finish the process.
After the prompts are done, the organizer will be able to monitor the child's Apple Cash account.
You might be asked to verify your identity if you have used the Wallet app and Apple Cash card previously. This includes creating a valid identification card, social security digit, or other means of identification.
How to Manage Apple Cash Allowance for Teens On iPhone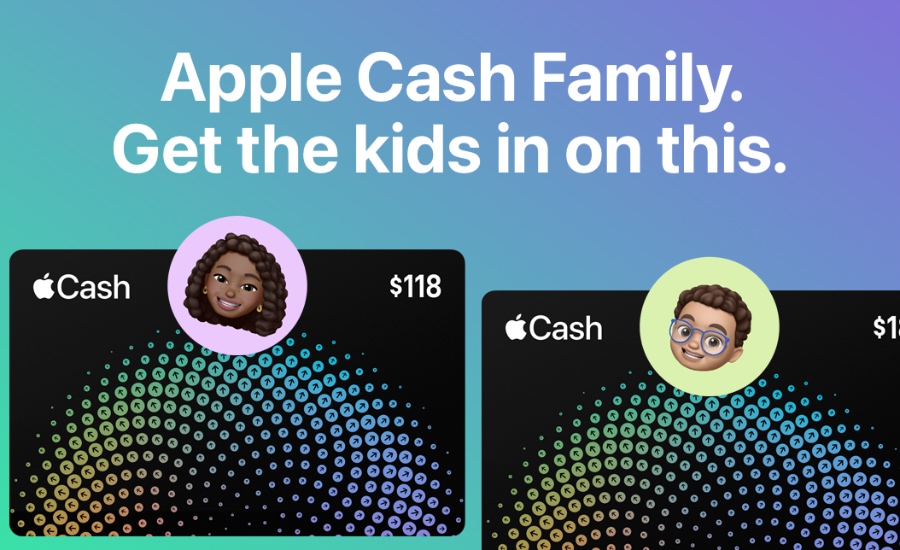 After the configuration of a child or teen's Apple Cash account, you can view and control their spending with the Wallet app. However, Settings in a Family Sharing group vary based on a user's permission.
Using a slew of available settings, the family organizer can restrict how and where Apple Cash can be spent by children and teens in their family sharing group.
A family organizer can restrict who a child or teen can make transactions with, by selecting allow sending money to everyone, contacts only, or family members only options.
Latoria Williams, the CEO of 1firstcashadvance.org says, "In today's society, where consumerism and debt are prevalent, children are increasingly exposed to financial challenges. A lack of financial literacy can lead to poor money management habits, such as excessive borrowing and overspending, which can result in long-term financial problems. So, early financial education can help children develop responsible spending habits, avoid debt traps, and effectively manage their finances to prevent future financial stress."
Parents and guardians who are not the family organizer of a Family Sharing group can see a child or teen's Apple Cash balance, and transaction history, and enable notifications when an Apple Cash transaction is made.
Here's the step-by-step guide on how to manage an assortment of settings through the Wallet app on the iPhone as the family organizer.
Step 1: Open the app and tap on the Apple Cash card, proceed to tap the '…' button at the top right corner of the screen.
Step 2: Scroll down and select the name of the child/teenager you wish to change the Apple Cash settings for.
If required, the family organizer can also lock the child's Apple Cash account by tapping Lock Apple Cash in red text at the bottom of the screen.
Frequently Asked Questions
Question: Can a 12 year old sign up for Apple Pay?
Answer: Only children who are 13 and above can use Apple Pay Cash through Apple Cash Family. Only adults can setup Apple Cash for teens and send money in their Apple Pay wallet, which they can spend.
Question: How do I set up Apple Pay for my child or teen?
Answer: You can easily set up Apple Pay for your child who is 13 years or older with Apple Cash Family. You can create Apple Cash Family account for any child who is added to your Apple Family Sharing.
Question: Can under 18 use Apple Pay?
Answer: Under 18s can use Apple Pay only if an adult has set up Apple Pay Family for them.
The Bottom Line
Installing Apple Cash Family and using parental controls can teach your child about money and responsible spending while limiting their cash and credit card usage.
Plus, as a parent, it allows you to limit your child's access to money, and keep an eye on their earnings and spending.
If there is any confusion or questions, leave a comment below.
Disclosure: iOSHacker may receive a commission if you purchase products through our affiliate links. For more visit our privacy policy page.