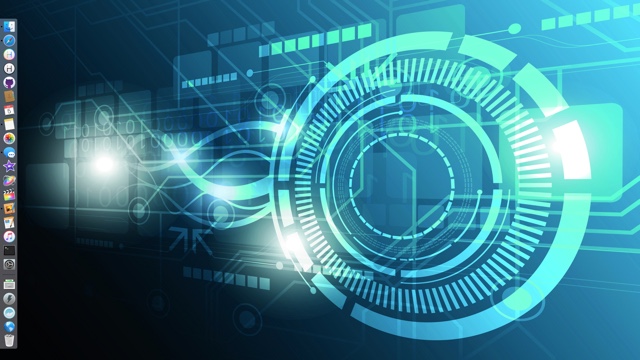 The dock is the main hub of macOS. Its used to show the apps you have open, to quickly launch your favorite apps, and manage minimized windows as well the trash. It's pinned at the bottom of the screen, always waiting for you. If you find it annoying being at the bottom, and would prefer it being on the side, perhaps like Linux, don't worry! There is a easy setting that allows you to change just that. You can also change it super fast just by using the dock alone!
To change the position in System Preferences, go to "Dock", then "Position on screen". You will see that the "Bottom" option is selected by default. By selecting the other options though, you can change it so the dock is positioned on the left or right of the screen. You may change it to suit your personal preferences, or if your dealing with a specific application where the dock gets in the way.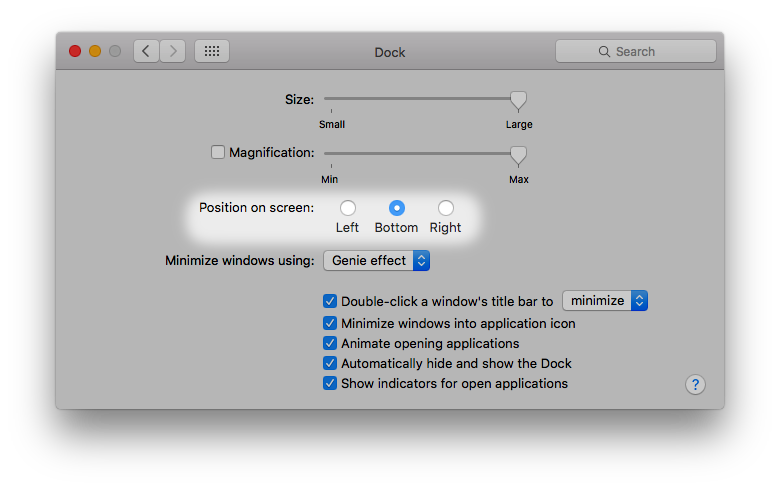 If your looking for an even faster way to change the dock's position, you can change it by simply grabbing the bar that separates the apps and the trash, holding the Shift key, and dragging the dock to the position you want. This is especially useful when you are changing it for a specific application without having to go into System Preferences or leave the current app.  (You can also right click on the bar to change it there, as well as change several other dock settings).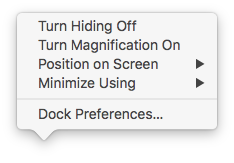 Do you prefer it having the dock on the side? Did you know you could change it so quickly just by holding down the Shift key? Let us know your thoughts in the comment section down below. And be sure to follow us on social media for even more macOS tips!
Disclosure: iOSHacker may receive a commission if you purchase products through our affiliate links. For more visit our privacy policy page.