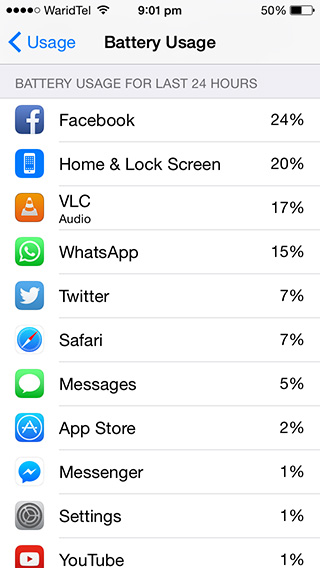 The 8th iteration of the Apple's mobile OS brings many amazing features. Our favorites include Continuity, Quick reply, 3rd party widgets, QuickType, and App extensions. These are the big changes but there are also dozens of useful hidden features. One of these features is battery usage per app. iOS 8 Settings app has an option that shows the proportion of battery being used by each app on your iOS device.
To check the battery usage open the Settings app on your iOS 8 device and go to General > Usage > Battery Usage. There you will be able to see the battery percentage being consumed by individual apps including both stock and third party apps. This is quite useful if you want to track which apps are eating more battery of your device. This feature makes it easier for users to track down the culprits and take necessary measures to improve their device's battery life. These stats are based on the last 24 hours usage of your iOS device.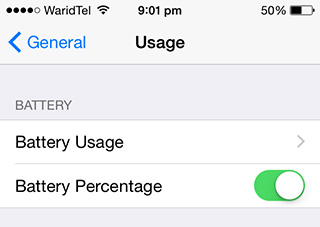 The early betas of iOS 8 also included an option to view battery usage of last 7 days. But this option has been dropped in the latest beta. We will keep you updated about all the changes. Stay tuned for more on iOS 8.