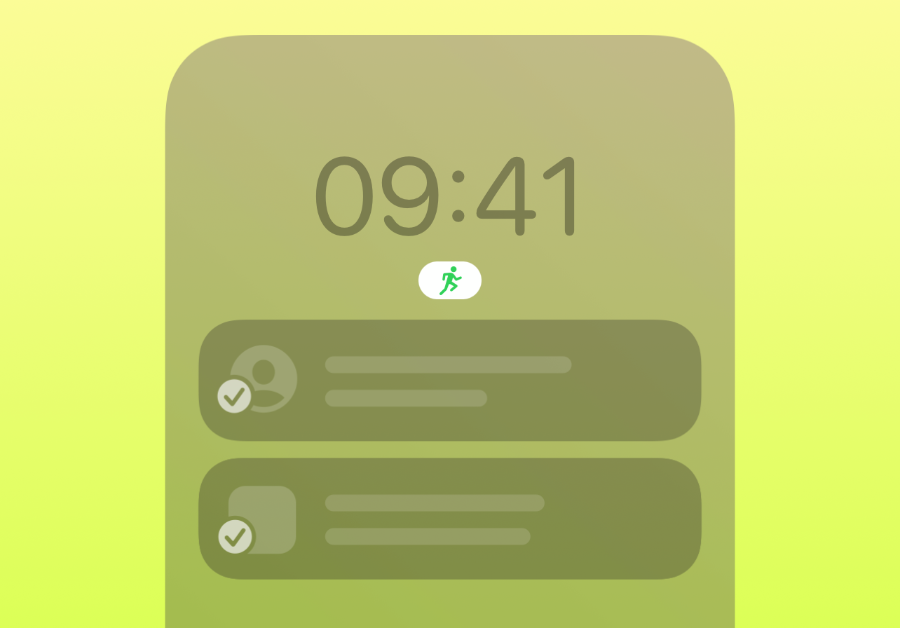 In this guide we will show you how you can create a Fitness Focus mode on iPhone and have it enabled automatically when you start a workout.
iOS Focus Mode enables users to create custom focus modes in which they can only allow certain apps and people to contact them while they focus on task at hand.
We have recently showed you how you can create custom focus mode on iPhone and iPad, and only get calls and notifications from apps and contacts of their choosing.
iOS 15 also has a Fitness Focus Mode that users can configure on their device. This mode can automatically be enabled whenever you start a Workout on your Apple Watch or initiate a Fitness+ workout.
The best thing about Fitness Focus Mode is that using it lets you solely focus on your exercise and avoid distracting calls, texts and pesky notifications.
Also read: How To Stop Messages From Sharing Your Focus Status
Create A Fitness Focus Mode For Workouts
You can easily create a dedicated Fitness Focus Mode on your iPhone or iPad by following these steps.
Step 1. Open Settings and to go Focus preferences.
Step 2. On the next page tap on the '+' button from top right corner of the screen.
Step 3. Choose Fitness from the list of Focus modes.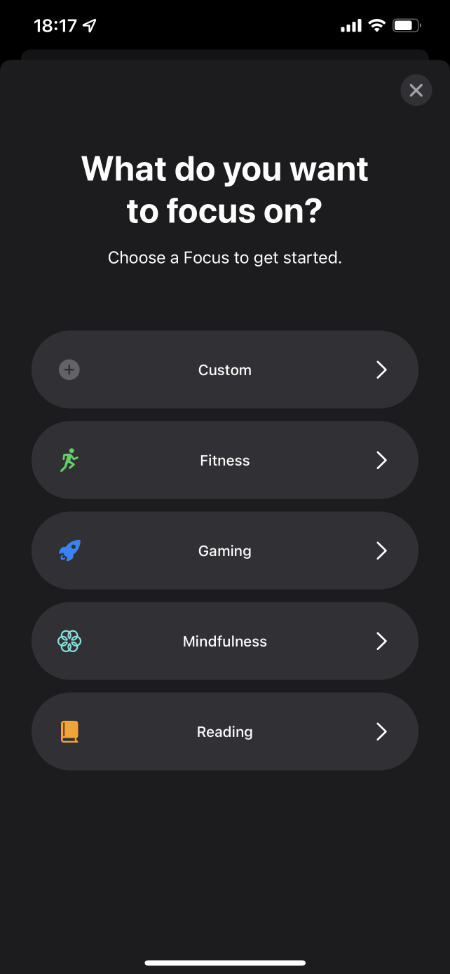 Step 4. On the next page tap on Next button and then choose the contacts that you want to allow when Fitness Focus mode is enabled, and tap on Allow button.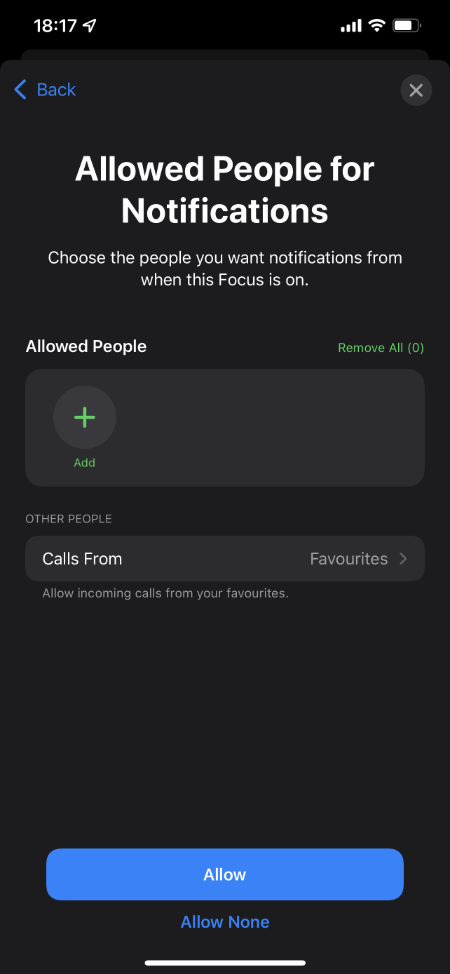 Step 5. Now choose the apps that you want to enable notifications from. You can also choose to only allow Time Sensitive notifications here.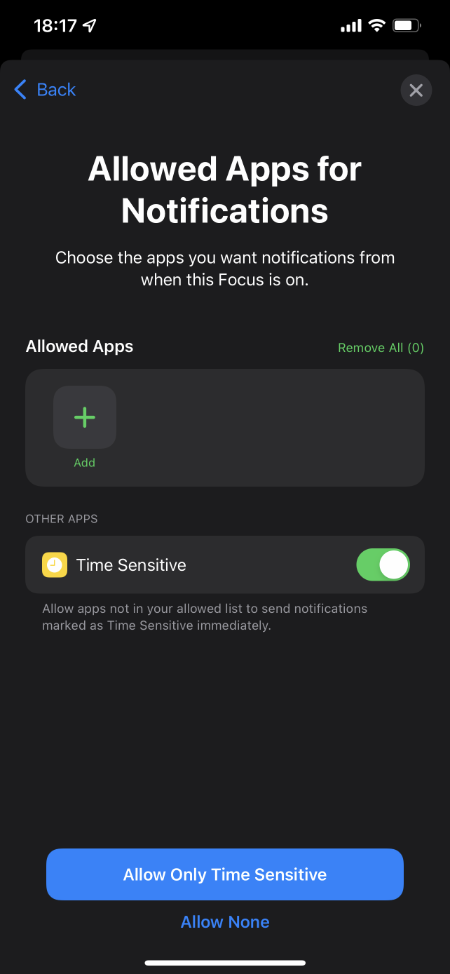 Step 6. On the next screen you will be asked whether you want to enable Fitness Focus mode automatically when you start a workout with Fitness+ or Apple Watch, tap on Turn Fitness on Automatically or Skip to proceed.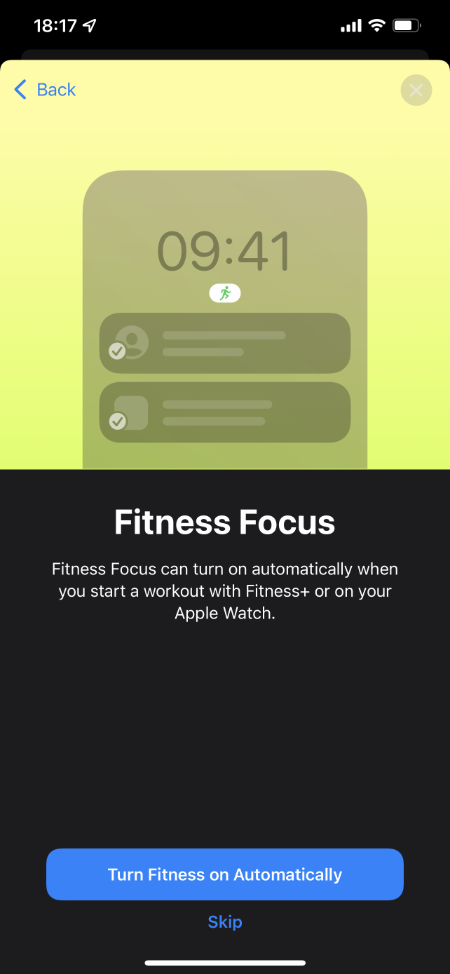 Step 7. Finally tap on the Done button.
Choose certain home screen pages for Fitness Focus Mode
iOS also gives users the option to only allow access to certain pages of the Home screen and hide others. You can do this with the following steps.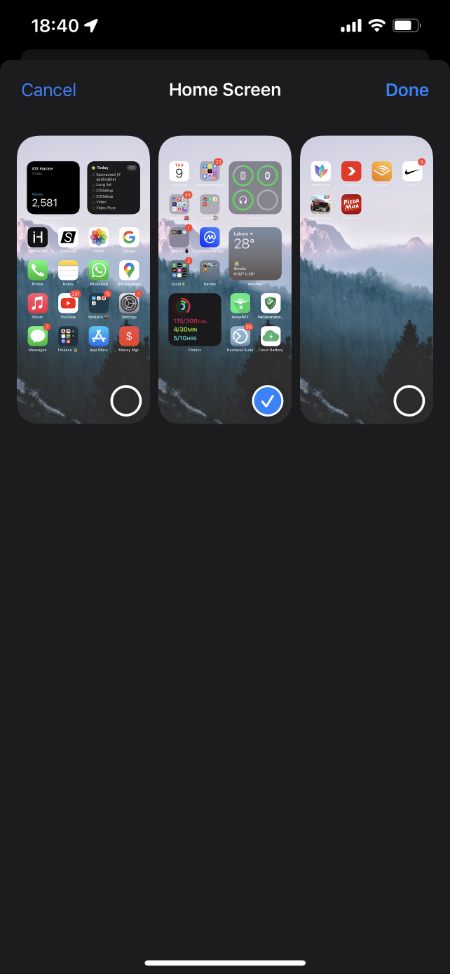 Step 1. Open Settings and go to Focus.
Step 2. On the next page tap on Fitness Focus mode.
Step 3. Next tap on Home Screen option.
Step 4. Now enable the toggle for Custom Pages, and choose which pages you want to show when Fitness mode is on.
There you go folks, this is how you can create Fitness focus mode on iPhone or iPad.
After creating the Fitness Focus mode you can quickly enable it from the Control Center's Focus menu or from Settings – > Focus.