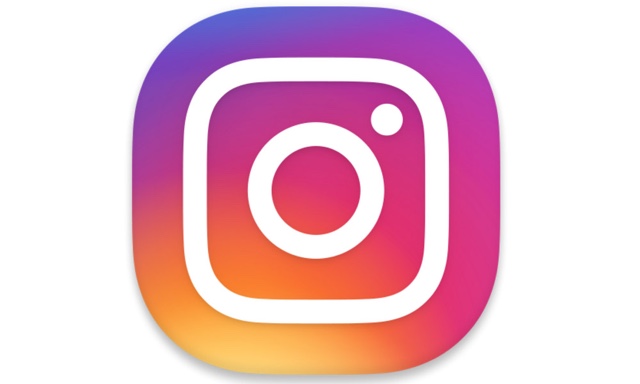 If you are an Instagram user who posts to his or her profile fairly regularly, then we have got a neat little tip for you that can be very useful in saving you a lot of time. What many users don't know is Instagram for iOS has a draft feature, which allows them to save completed posts as drafts and then come back later and post them at the time of their choice.
You can create Instagram drafts, which can be super useful if you want to work on multiple posts and finish up working on editing, filters, description and hashtags in your free time but don't want to publish them all at the same time. With drafts option you can save a completed post and then post it whenever you like. Since posting at certain times can get you more likes it is a no brainer to use this tip.
Check out 7 Instagram Features You Probably Don't Know About
Here's how you can create Instagram drafts
1. Open the Instagram app and tap on the '+' button to start working on a post.
2. Choose the image you want to post and hit 'Next'.
3. Now apply the filter of your choice or hit the 'Edit' button to perform edits on the image. Once done hit the 'Next' button.
4. Next write the caption or description for the post.
5. Now that you have completed everything, instead of posting the image by tapping on the 'Share' button hit the Back button.
6. You should see the filters page, tap on Back button one more time.
7. At this point a menu will appear with 'Save Draft' option. Tap on it.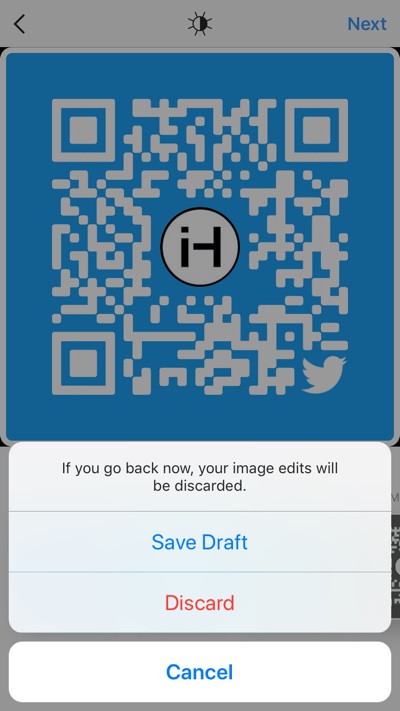 Accessing the draft and posting it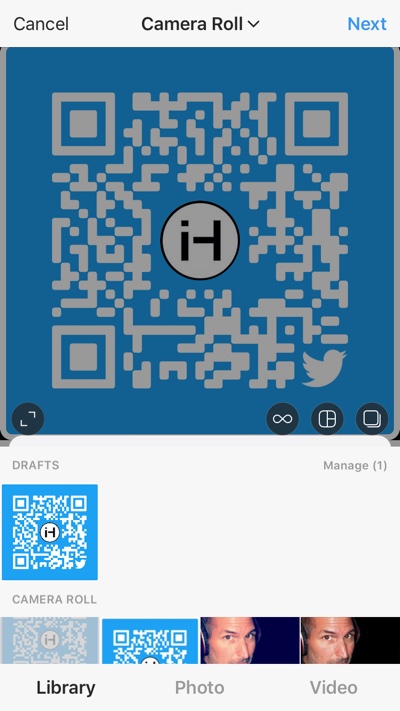 Now that you have created Instagram drafts, you can post it whenever you like. To post the draft simply tap on the '+' button and choose draft post you want to publish from under the 'Drafts' heading. All your filters, edits and caption will be inserted automatically and you can simply hit the Share button to publish it.
Disclosure: iOSHacker may receive a commission if you purchase products through our affiliate links. For more visit our privacy policy page.