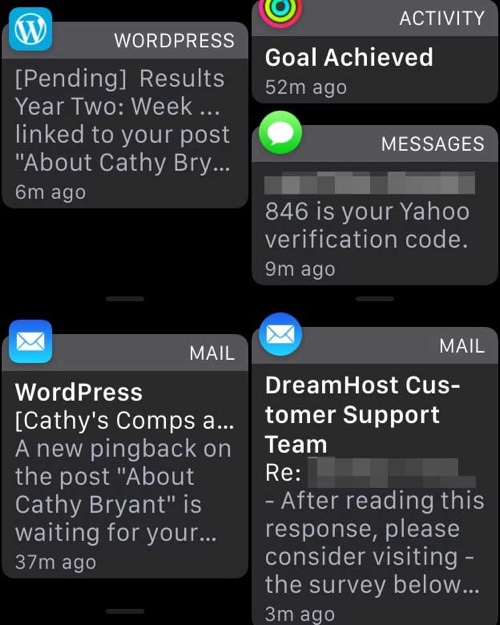 Displaying notifications is one of the main features of the Apple Watch. Not many people know that the Watch displays two types of notification alerts to the users, one are those that you can perform an operation on and the others are those that don't let you do anything apart from reading them and then dismiss. Such notifications are only there to alert you, so you can take your iPhone out and respond to them as their related apps don't feature Watch support. watchOS has a clever way of distinguishing between these two notifications, letting the user know which notification he or she is currently seeing without even interacting with it.
As detailed by Mac Kung Fu blog, when there's a notification that allows users to perform an action right on the Apple Watch such as send a reply, the icon of that notification would be rounded. Whereas if the notification does not offer any functionality on the Watch itself, then the app icon on top of the notification will be square shaped, in which case you will need to use the iPhone.
For some apps, such as the Mail you can get both rounded and square shaped icons at different occasions, as shown in the image above. You get the square icon on the notification when the email message is from an inbox that has not been configured to be used on the Apple Watch, hence you will have to use Mail app on your iPhone in order to respond to that message.
While the change between the two types of notifications can go unnoticed, once you learn about how watchOS displays both of these notifications differently, you can make use of them more effectively.
Did you already know about this tip? Let us know in the comments section below.