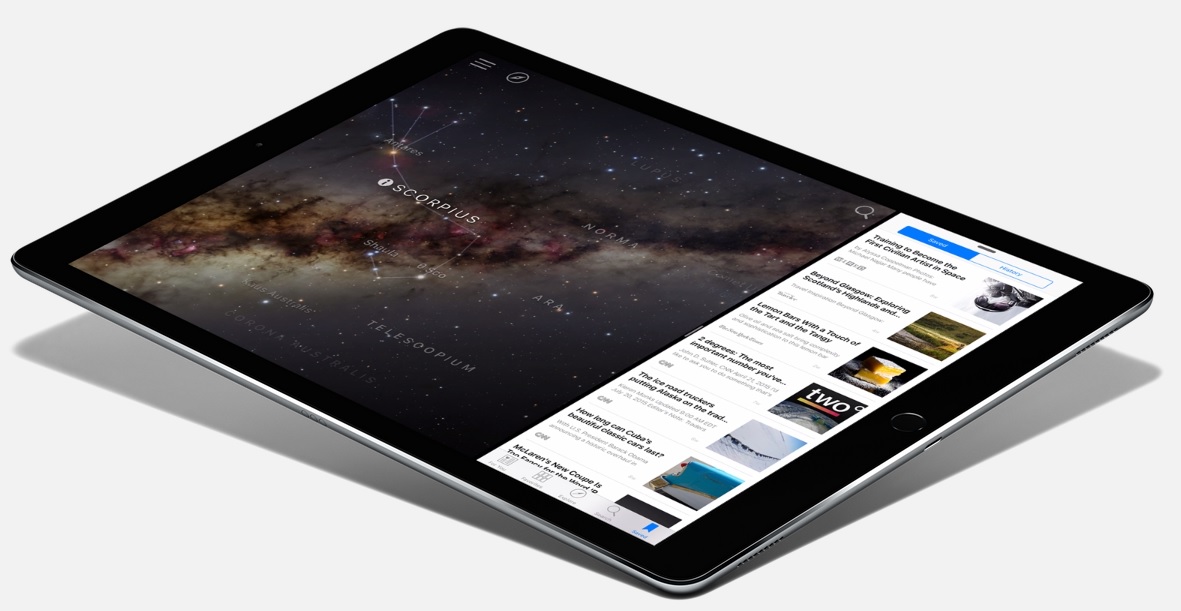 Apple's monstrous new iPad Pro will finally be launching later this week. The tablet will be available for purchase online on 11th November, which is a Wednesday. While the online sales will begin early the product will go into sale in Apple's retail stores later this week. At launch iPad Pro will be available for purchase in over 40 countries, which includes US, UK, China, Japan, Australia, Canada and more. In addition to the iPad itself all the accessories that were announced for it during the September event including the Apple Pencil and Smart Keyboard will also be available for purchase on the coming Wednesday.
The new iPad Pro, which features a 12.9-inch display is aimed towards professionals, as it not only offers a larger screen to work on but also features powerful specifications and tools like Apple Pencil and Smart Keyboard. The 12.9-inch screen combined with the accessories makes it easier for users to edit 4K video, designing presentations and drawing.
Hardware wise the new iPad Pro is equipped with an A9X chip, M9 Motion Coprocessor, 8-Megapixel camera, 1.2-Megapixel front camera, Touch ID and more. It weighs 1.57 pounds.
The entry level model of the iPad Pro that comes with a 32GB storage capacity will cost $799 where as a the 128GB model with WiFi and Cellular capabilities will be available at a price of $1079. A non cellular version of the 128GB model is also available at a price of $949. You will be able to buy the iPad Pro in silver, space grey and gold colors.
Below you can find a list of countries iPad Pro will be available in at launch.
Anguilla
Antigua and Barbuda
Australia
Austria
Belgium
Canada
Cayman Islands
China
Czech Republic
Denmark
El Salvador
Finland
France
Germany
Gibraltar
Greenland
Guatemala
Hong Kong
Hungary
Ireland
Isle of Man
Italy
Japan
Liechtenstein
Luxembourg
Malaysia
Mexico
Monaco
Netherlands
New Zealand
Norway
Poland
Portugal
Puerto Rico
Russia
Singapore
Slovenia
Spain
Sweden
Switzerland
Thailand
Trinidad and Tobago
Turkey
UAE
US
UK
Uruguay
Virgin Islands (Apple)