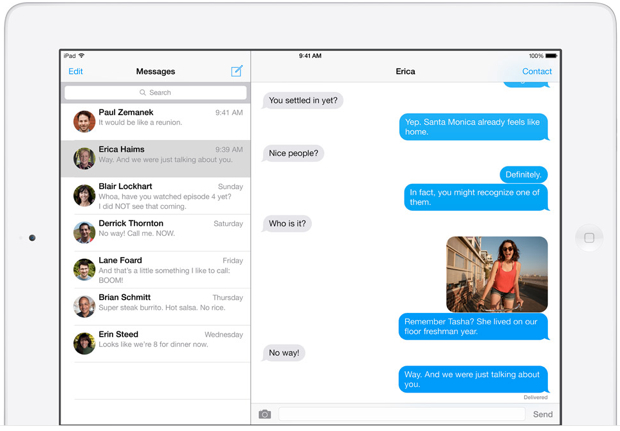 iOS 7 is the biggest update to iOS since its first release back in 2007. Since the release of the update last month users have reported several issues with the new operating system. One of the problems users are facing after updating is that iMessage is not working for them and as a result they are not able to send or receive messages using this service. The iMessage issue is faced by users of iOS 7, iOS 7.0.1 as well as iOS 7.0.2.
If you are having problems with iMessage app such as your messages are not getting delivered or you cannot authenticate iMessage service at all then try the following iMessage fix for iOS 7.
Multiple solutions to this problem are available around and users claim that they have worked for them. We are going to list all of them here so you fix iMessage in iOS 7 for yourself.
Solution 1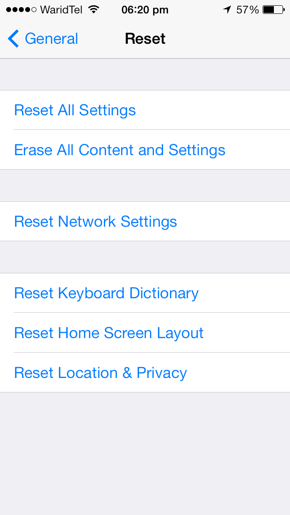 Go to Settings and turn off the iMessage option from Messages option. Now go to Settings again and then to 'General'. Next head to the 'Reset' and tap on the 'Reset Network Settings' option. Afterwards turn iMessage 'on' from the Messages menu.
Solution 2
Go to Settings app and go to Messages option. From there turn the 'iMessage' option off and back on. If this does not fixes the problem then restart your iPhone or iPad and retry.
Solution 3
According to several members on different forums and Apple's discussion pages this solution has worked for some. After updating to iOS 7 or iOS 7.0.2
1 ) Connect your iPhone or iPad or iTunes and perform a backup.
2 ) Now on the iOS device go to General > Reset > Erase All Content and Settings. Remember this option will delete everything on your iPhone and bring it to factory settings so do create a backup before doing this.
3 ) Restore your iPhone or iPad using iTunes and try using iMessage.
Solution 4
Simply reboot the device and iMessage might start working as it has worked for multiple users.