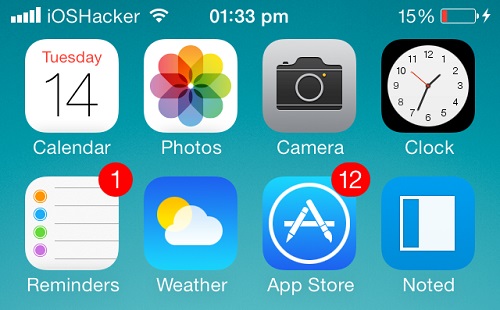 iOS 7 brought big changes to the software that powers iPhone, iPad and iPod touch. One of the most noticeable change this software update brought was replacement of traditional cellular signal bars with new and more minimalistic circles. While many people liked the new signal indicators others hated them and wished to get the old ones back.
If you are one of those who would like to get the iOS 6 like signals on your iOS 7 powered device then you are in luck. A new visual hack for jailbroken iOS devices has been released called iOS7 Bars, which brings back the cellular bars to iOS 7.
It is a simple hack that can be applied using the WinterBoard app. While installing iOS7 Bars is simple enough there are a few extra steps that you need to perform before it would work for you.
Update: The 'iOS7 Bars' is no longer available in Cydia. You can install 'Signal Bars iOS7 Theme' from Cydia's BigBoss repo and get the same functionality.
Here's how to get old cellular signal bars back on iOS 7
On your jailbreak broken device install WinterBoard if you do not have it already.
Now search for 'iOS7 Bars' in Cydia and once you find it simply install it.
Next you need to open iFile app and go to var/mobile/library/Caches/com.apple.UIStatusBar directory and delete the 'Images' folder found in there.
You can delete the 'Images' folder simply by swiping towards right side on it.
Exit iFile app and launch WinterBaord. Go to 'Select Themes' screen and select iOS7 Bars from the list. Respring your device.
Now you should have the classic signal bars in your status bar. Enjoy!